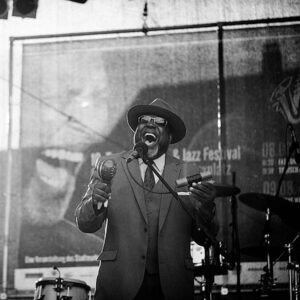 July 2023: Cool Jazz for a Hot Summer's Eve
We'll be listening to songs specifically written for the season as well as plain ol' cool jazz charts, perfectly prepared for chilling next to your A/C, on the patio, or poolside with your favorite summer beverage. Prepare to cool. Featuring Cole, Mancini, Sinatra, Fitzgerald, and many others.
That's Saturday night, July 29th, at 8, only on Indiana Public Radio.