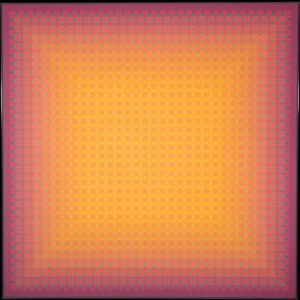 S01 E13 – Julian Stanczak – Seeping Light II – 1972
DOMA remembers the life and career of Julian Stanczak, a master of Op Art who recently passed away. A remembrance and more may be found here.
Written by Eileen Costello
Voiced by Courtney Martin
Produced by Sean Ashcraft in cooperation with the David Owsley Museum of Art and the Ball State School of Art.
Music used in this episode:
Voyage Into the Golden Screen: 2nd Mvmt. 
Composed by Per Nørgård
Performed by the Danish National Radio Symphony Orchestra