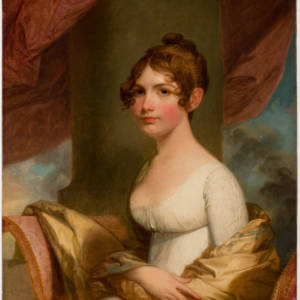 S03 E13 – Gilbert Stuart – Portrait of Anne Eliza Allston – 1804/1805
American artist Gilbert Stuart was the most sought-out portraitist of his era. He became famous for his many images of George Washington, including the portrait reproduced on the dollar bill.
Research by Samantha Kirchner
Voiced by Martin Tebo
Produced by Sean Ashcraft in cooperation with the David Owsley Museum of Art and the Ball State School of Art.
Music used in this episode:
Laurel Waltz, from The Eissler Dances
Composed by Anthony Heinrich
Performed by Ivan Davis