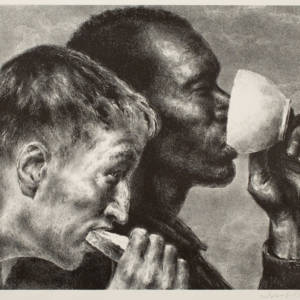 S03 E23 – Joseph Hirsch – Banquet – 1946
Hirsch hoped that Civil Rights in America would evolve so that people of all backgrounds could live and work together in harmony. He used his art to advocate for such change.
Research by Haylei Writtenhouse
Voiced by Martin Tebo
Produced by Sean Ashcraft in cooperation with the David Owsley Museum of Art and the Ball State School of Art.
Music used in this episode:
Figment No. 4: Caliphonia
Composed by Raymond J. Lustig
Performed by Duo Noire