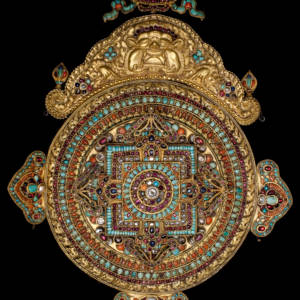 S01 E45 – Unidentified Nepalese Artist – Mandala – 1800s
When Buddhist monks craft the sacred patterns of a mandala, every decision communicates a personal statement. Even the different colors denote specific struggles its creator faced in their attempts to reach enlightenment. 
Written by James Schwab
Voiced by Courtney Martin
Produced by Sean Ashcraft in cooperation with the David Owsley Museum of Art and the Ball State School of Art.
Music used in this episode:
Ramkali
Unknown Composer
Recording by Deben Bhattacharya
Original air date: Nov 16, 2017