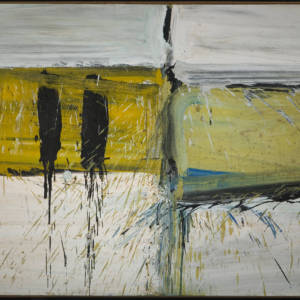 S01 E47 – Alfred Leslie – Pythoness – 1959
Abstract expressionist art is just that – art that expresses something through the use of abstract form. But what makes a work eye-catching, emotionally connecting, or otherwise subjectively pleasing?
Written by Allyson Stewart
Voiced by Courtney Martin
Produced by Sean Ashcraft in cooperation with the David Owsley Museum of Art and the Ball State School of Art.
Music used in this episode:
Big Sky
Composed by Joan Tower
Performed by Chee-Yun, André Emelianoff, and Joan Tower
Original air date: Nov. 30, 2017