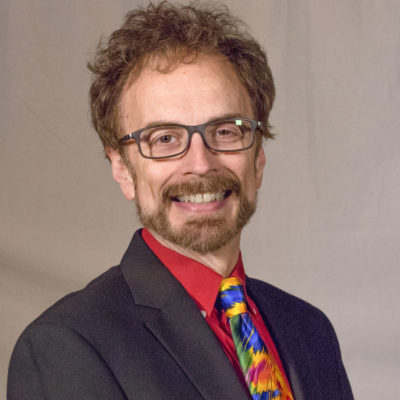 Contact Information
Phone: (765) 285-8513
Stan Sollars
Morning Edition Host
Stan Sollars joined IPR and Ball State's Telecommunications faculty in 1992. It's all the result of his parents giving him a G.E. portable tape recorder for Christmas when he was 10.
After earning his bachelor's and master's degrees in journalism from Ball State in 1978 and 1980, he narrated documentaries for McGraw-Hill Broadcasting and produced more than 250 episodes of the Indiana history radio series, The 19th State. The series won numerous regional and national awards and has several episodes residing in New York's Paley Center for Media. Between 1994 and 2000 he produced and engineered 75 hours of network programming worldwide on the noted American culture series Rock and Roll America for NPR and Indiana Public Radio.
Since the summer of 1995 Stan has anchored and edited more than 37,000 Indiana Public Radio Morning Edition newscasts. His newscasts have won 34 Best Newscast awards from the Indiana Associated Press, the Society of Professional Journalists and the Radio and Television News Directors Association (RTNDA). Stan's newscasts have twice won the prestigious Edward R. Murrow Award from RTNDA. He is also a member of the IPR news team that won Edward R. Murrow Awards from RTNDA for overall excellence in 1999, 2000 and Stan has also achieved recognition from picture radio. He has received three Emmy nominations and two Emmy awards from the National Academy of Television Arts and Sciences Lower Great Lakes chapter.
"I love it here at Ball State," Stan says. "I get to teach, write, perform, produce, edit, mix, and design studios. It's not work; it's a privilege. It feels more like a 'they-let- me-do- all-of- this' situation, rather than a job. I am honored to serve my students and IPR listeners."