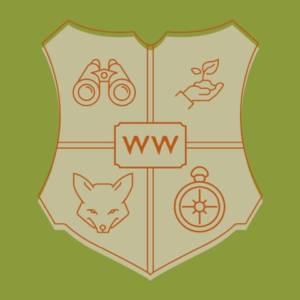 S05 E06 – Wildlife Warriors
Sponsored by Red-tail Land Conservancy and Ball State University, the Wildlife Warriors is a nature club for kids age 10-15. The club explores nature with experts in field biology and conservation. Monthly topics include searching for salamanders, birds & binoculars, archery, orienteering, insects & butterflies, fish & river ecology, and trees of our forests. They talk about environmental issues, and kids take part in real conservation work to impact nature in their community.
This episode also features two special guests, Petunia and Chocolate: two rescued big brown bats native to our area. They've joined us in the studio to "talk" about the Wildlife Warriors' upcoming Pulling for Bats! event in October.