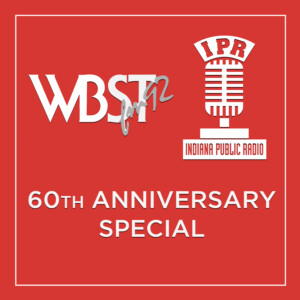 Presenting the WBST 60th Anniversary Special
Community Connection is proud to bring this special broadcast online. IPR's flagship station, WBST 92.1 FM, Muncie, celebrates 60 years on the air through a look back at the station's rich broadcasting history.
This special broadcast includes audio from WBST's 50th Anniversary Show, produced by Brian Eckstein and broadcast on September 12, 2010, which in turn featured audio from WBST's 30th Anniversary Radio Program, produced by Dan Skinner and broadcast on September 12th, 1990.
Host and producer Sean Ashcraft guides us through these past 60 years with a local programming update focusing on the last decade of Indiana Public Radio. New material for this special broadcast was written by Michelle Kinsey.