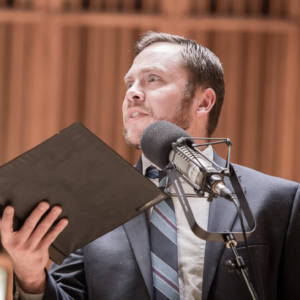 Presenting "A Few Houses Down": IPR's Live Radio Drama
Something a little different from the normal here, Community Connection is proud to bring you IPR's production of an original piece by Michael Kleeberg, "A Few Houses Down", performed live on Friday, Dec. 14, on-air and before an audience in Sursa Performance Hall on the Ball State campus.
Kleeberg is an assistant professor of English at Ivy Tech Community College. His new radio drama, "A Few Houses Down" tells the story of two families brought together by Grandpa, who imagines himself to be all of the characters in a classic holiday novel.
Directed by Matthew Reeder, assistant professor of directing and Shakespeare at Ball State. This performance features community actors, authentic sound effects (produced by a foley artist on stage) and a live ensemble of musicians.