As Both Sides Defend Solar, Divisive Net Metering Bill Advances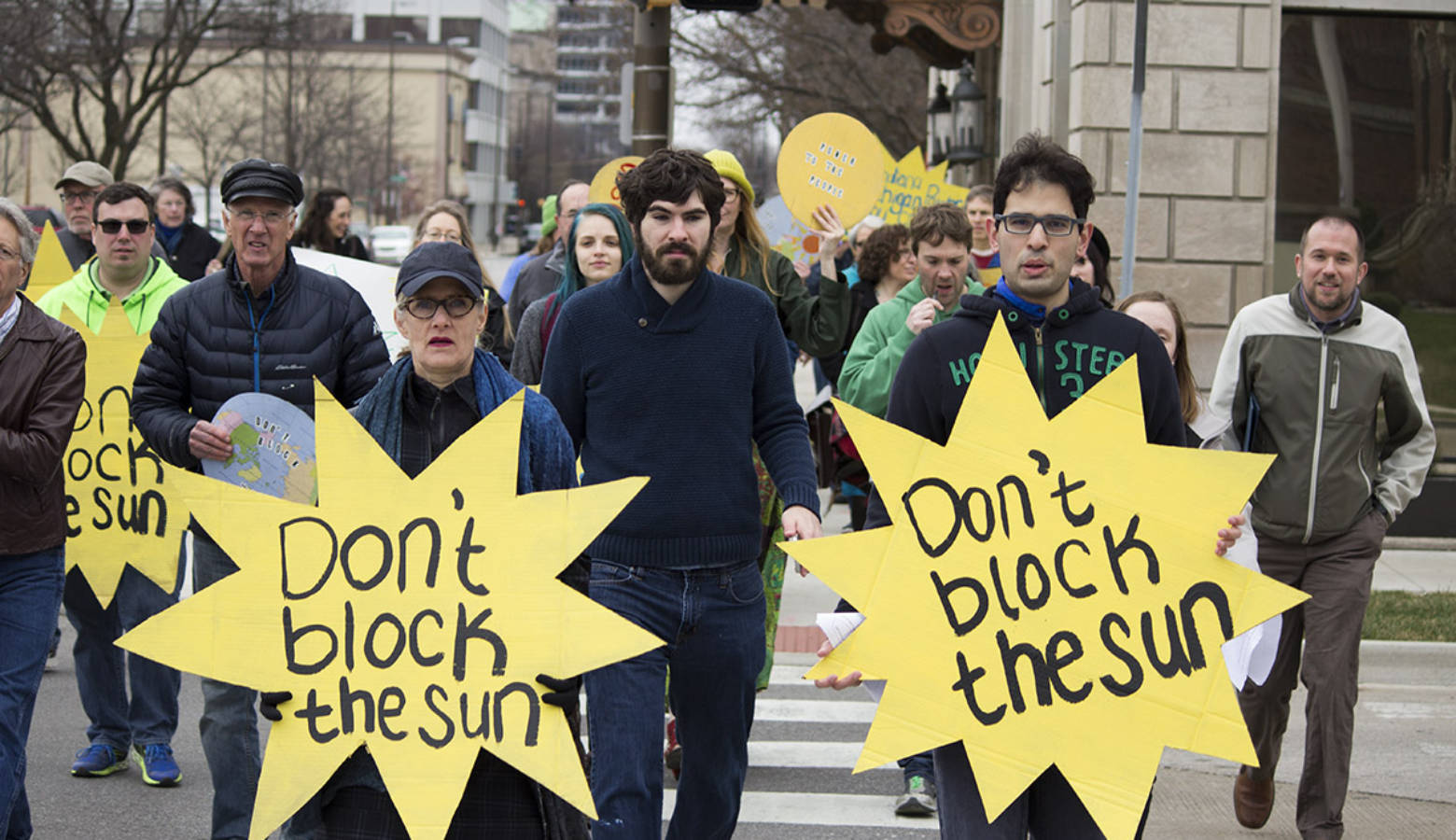 A bill overhauling Indiana's net metering policy is heading to Gov. Eric Holcomb for final approval.
Senate Bill 309 passed the House 56-43 on April 4 after a contentious floor debate where supporters and opponents of the bill both said they have the solar industry's best interests in mind.
The bill garnered a remarkable amount of public testimony this session, more than 15 hours all together, with Republican and Democratic lawmakers filing dozens of amendments.
The comprehensive energy legislation covers a lot of different issues, from agricultural biomass production to cogeneration, but the controversy is net metering.
Currently, more than 1,000 Hoosiers participate in net metering. The system allows anyone — homeowners, churches, schools, businesses — with a solar panel or wind turbine to receive a financial credit on their utility bill for sending excess energy back to the electric grid.
On a rainy March day, Eric Hesher, president of Renewable Energy Systems in Avilla, Indiana, shows off the company's largest project to date – a solar installation at Wible Lumber.
As points Hesher points out the hundreds of solar panels around the property, he explains how Wible makes money from them.
"Days such as Saturdays and Sundays, when they're not running production, nearly all of that power is being sent back to the utility," says Hesher. "And so that energy being sent back to the utility needs to have a fair value. And right now, under net metering, they're getting the retail rate for that power."
The retail rate is the same rate customers pay every month on their electric bill — it's about 11 cents per kilowatt-hour of electricity used. SB 309 would phase that out. By 2047, every net metering customer would receive less, 125 percent of the wholesale rate. All told, future net metering customers will receive about 8 cents less per kilowatt-hour of electricity they produce.
"So that would certainly affect the overall payback of the system, and in many cases it wouldn't make financial sense for the company to pursue it," says Hesher.
Hesher says the bill is bad for Indiana's fledgling solar industry. But Mark Maassel disagrees. He's president of the Indiana Energy Association, which represents the state's big utilities. Massell says people, companies, and non-profits that produce energy and sell it at the retail rate are getting an unfair subsidy.
"At the moment the solar industry is receiving a 300 percent subsidy, and the bill says we're gonna transition to a 25 percent subsidy," Maassel says.
Big utilities buy power from power plants at the wholesale rate. Maassel says utilities sell that power to customers at a higher rate to pay for transmission infrastructure — the grid.
"The difference is the cost, then, for the poles, the wires, the transformers, everything else that it takes to bring the electricity to your home or business," he says.
When net metering customers sell at the higher retail rate, Maassel says they're using that infrastructure for free.
Supporters of the bill also argue it's good for solar overall. Right now, utilities only have to buy a certain amount of energy from net metering customers — 1 percent of peak energy production during the summer. The bill raises that cap to 1.5 percent.
But solar advocates are more concerned with compensation. Receiving that retail rate for excess energy makes solar panels an affordable investment for a lot of people. If they receive less money, the investment might not make sense.
The Statehouse isn't the only place people voiced opposition. There were a number of protests across the state, including one at Plymouth Congregational Church in Fort Wayne.
Rev. John Gardner says the solar panels on his church help his congregation serve their purpose here on Earth.
"The creator, savior, isn't trying to spirit us out of here. We're here to flourish and to be good stewards of the world," Gardner says.
Despite the protests, the bill passed the House Tuesday. Because it was amended after it passed the Senate, the Senate needs to approve those changes or send the bill to a conference committee. Then, Gov. Holcomb needs to give his approval. Several solar advocates are already calling on the governor to veto the bill.