IPS School Board Mulls Panel's Views on Closing High Schools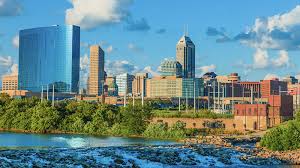 The Indianapolis Public Schools Board heard a panel's recommendation on why the district should close three high schools in 2018. As Indiana Public Broadcasting's Eric Weddle reports, the public is being asked to weigh in on which schools to keep open.
The first community meeting is Wednesday, April 26 at 6 to 8 p.m. at Glendale Library in Indianapolis.