Muncie Schools State Takeover Bill Passes House Of Representatives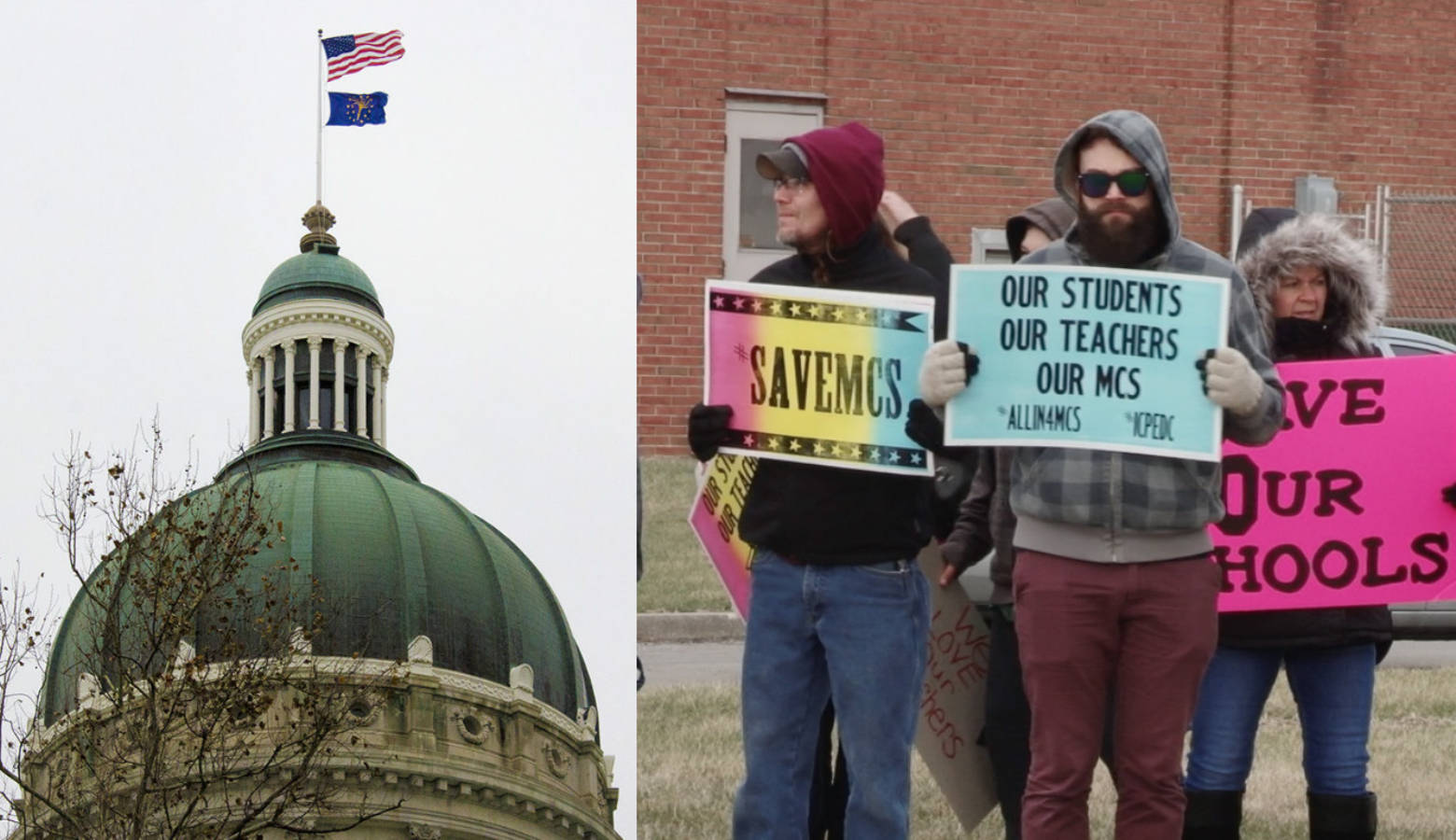 The Indiana House has approved a bill that gives the state permission to take over control of Muncie Community Schools and its financial crisis.  IPR's Stephanie Wiechmann reports.
Senate Bill 567 was originally designed to help Gary Community School Corporation come out of a $19 million budget deficit.  This week, a House committee added Muncie Community Schools to the bill, saying a state report showed an $18.6 million deficit.
Local lawmakers and district Superintendent Steve Baule had asked the committee to be allowed to fix things themselves without state takeover.   On the bill's second reading on the House floor Wednesday night, an attempt to remove MCS from the bill led by Democratic Representative Cherrish Pryor failed.
On the House floor Thursday, House bill sponsor Republican Representative Tim Brown said "They have about $51.6 million of long-term indebtedness, and these are bonds they have taken out over the years."
Some lawmakers opposed the bill objected to MCS being added without their permission.  And Democratic Representative Scott Pelath said he worries which school district is next.
"Now $19 million sounds like a big debt, $18 million sounds like a big debt. But what if your school corporation is at $15 million? What if it's $12 million? Where are their criteria, by which it is announced to you, that you no longer have any control over your community?"
The House voted 77-19 to approve the bill.
If signed into law, it would designate MCS as a "distressed political subdivision" and would appoint an emergency manager and financial and academic officers to make decisions.  These positions would outrank the superintendent and the school board.  MCS would have to have a "positive cash flow" for two years before coming out of the distressed designation.
Because the bill passed by the House is different from the same bill passed in the Senate, a conference committee will work out differences before sending it to Governor Eric Holcomb.