New Road Funding May Fill Potholes, Infrastructure Needs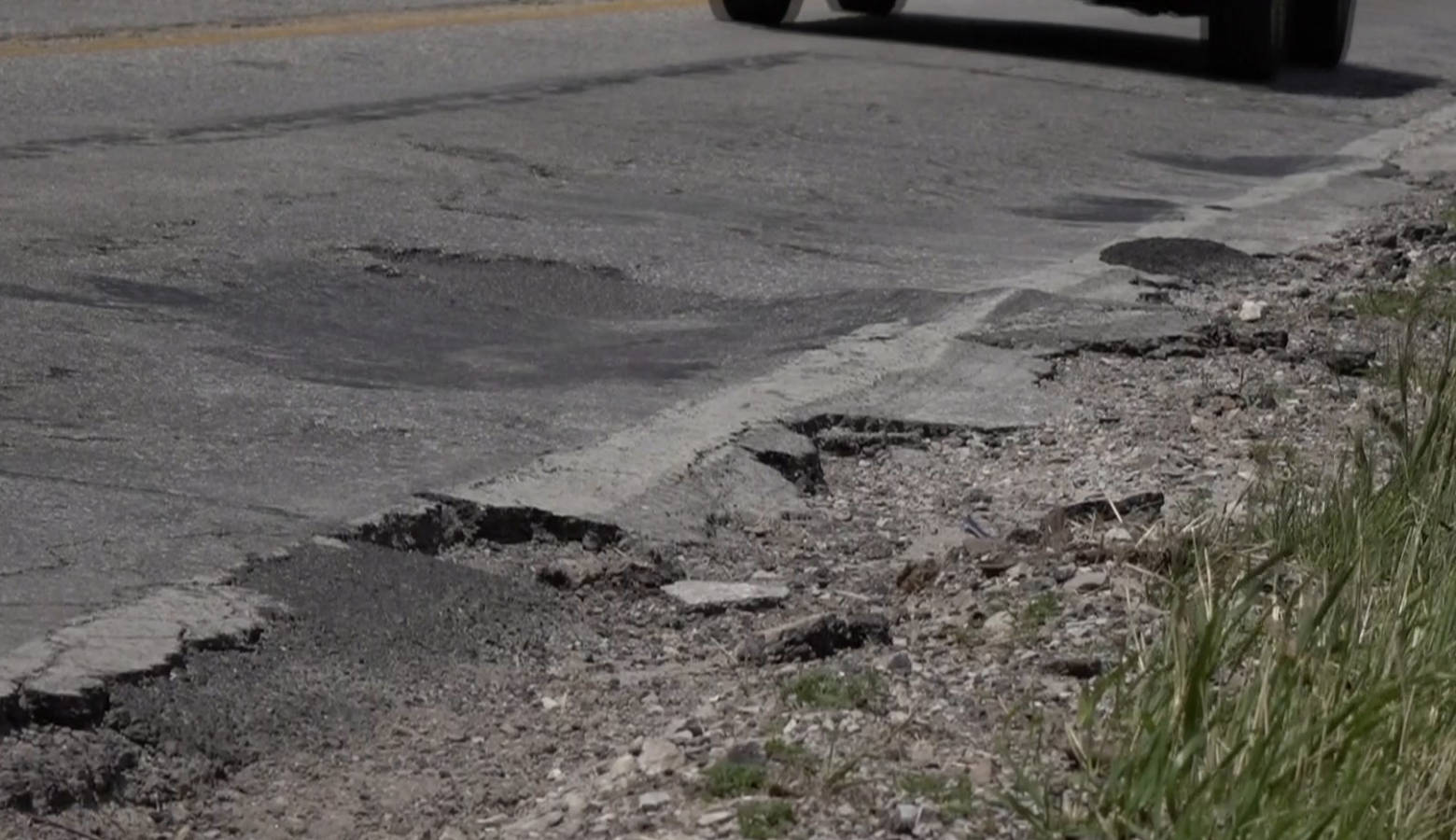 Road construction season is underway, and after state lawmakers allocated more money for local roads, House Speaker Brian Bosma says communities should see a big season.
"We want them to start smelling asphalt in July," Bosma said after unveiling the road funding package in April.
Indiana's local communities will receive at least $200 million for roads and bridges in the state's new infrastructure funding package.
But communities have a lot of road repairs, and the new money won't cover all of them. So local leaders now have to make choices.
Bicknell Mayor Thomas Estabrook is responsible for 30 miles of road in in his city of around 3,000 people. And, like local leaders across the state, he's making a list of priorities. He opens the spreadsheet on his laptop.
"A lot of these are already existing asphalt or we have some roads that are chip sealed. But we also have some that are asphalt over existing concrete that was put in over 100 years ago," Estabrook.
He says he hopes the new funding will allow him to do more.
"I hate to say that it's money, money, money but it is. It's money, money, money," Estabrook says.
Things aren't much different in Evansville, the state's third largest city.
Brent Schmitt is the city engineer in Evansville. He is in charge of maintaining about 580 miles of roadway. And he still has choices to make with the new money.
There is a total reconstruction project a couple blocks away from his office.
"As you can see in front of us, there are multiple excavations that are approximately three to four feet deep from the former roadway surface level," Schmitt says.
Reconstructions fix the worst roads that everyone complains about. But Schmitt says in typical years that's not always the most cost-effective plan.
"Road X has some potholes but we're starting to see a lot of just surface cracking – nothing dramatic. And Road Y is literally full of potholes and falling apart," Schmitt says. "I can pave three miles of road X for what I can fix a half a mile of road Y."
And that sort of decision-making doesn't change much when you go to a community of around 16,000, like Avon, a town just west of Indianapolis.
Avon town manager Tom Klein and Public Works director Ryan Cannon say they prioritize preventative maintenance.
Cannon says more significant projects, requiring paving and reconstruction, are not always at the top of the list.
"Proactive maintenance or preservative sealing, things that we do like that, run from like $18,000 to $4,000 a mile versus doing paving [which] is about $190,000 a mile," says Cannon.
That's as much as a $186,000 difference on each mile.
But with the new money coming in, they might be able to prioritize the bigger projects a little more.
And it's important to remember that just because the gas tax goes up in July, that money takes a while to get to local communities.
Remembering Speaker Bosma's pledge Indiana would start smelling asphalt in July, Mayor Estabrook says: "It may not be asphalt in July but hopefully asphalt in September."