With Work Requirement, Indiana's Medicaid Would Be More Expensive And Cover Fewer People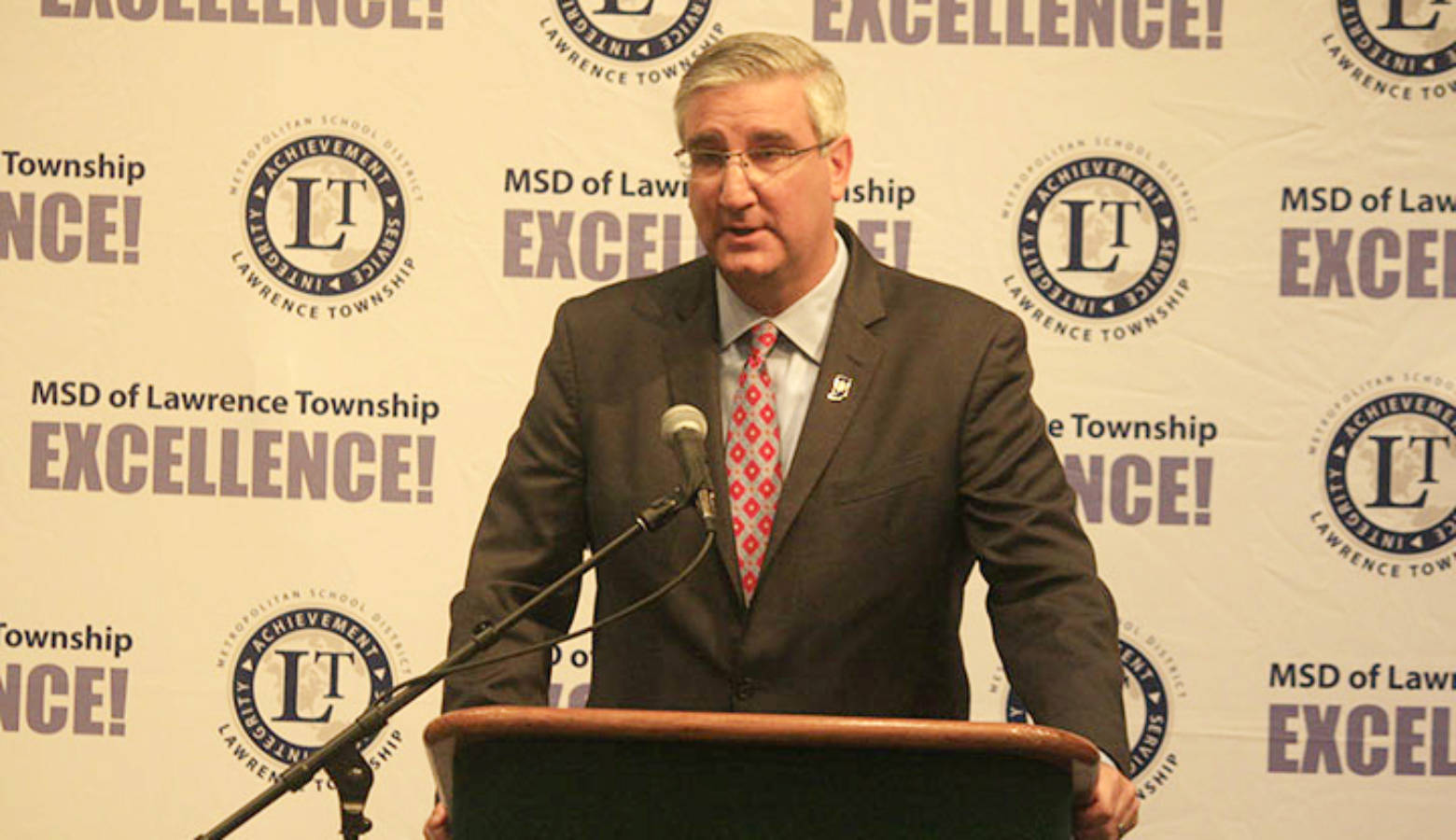 Indiana has announced that it hopes to add a work requirement to its Medicaid program. The changes would increase the program's overall cost by tens of millions of dollars per year, according to the state's proposal, and could add new hurdles to maintaining coverage for low-income residents.
The state quietly released proposed changes to the Healthy Indiana Plan, or HIP 2.0, earlier this week. The plan, which was launched under former Governor Mike Pence in 2015, requires a special waiver from the federal government allowing Indiana to impose unique requirements on its Medicaid members. Now, the state hopes to adapt its original waiver, making several changes, including a work requirement. A few states have sought to include work requirements in their Medicaid programs. So far, none have been approved. But earlier this year, the Trump administration indicated that CMS might be open to such proposals.
If approved by the Centers for Medicare and Medicaid Services, Indiana will require people to work, look for jobs, train or study in order to receive benefits. If members fail to comply, they would be suspended from their health coverage. The new waiver will also make a few other changes to HIP, including altering how monthly bills are calculated for members and reimbursement rates for addiction treatment services.
To implement the new work requirement, the state would need to keep track of new information about HIP 2.0 members, increasing the program's administrative costs. And the new rules would put some people at risk of losing their insurance. The state's projection shows a decrease in total enrollment if the work requirement is added to the plan.
"They could be in danger of losing coverage through no fault of their own," says MaryBeth Musumeci, who studies Medicaid at the Kaiser Family Foundation.
HIP 2.0 has already come under fire from analysts and advocates for the confusion surrounding its rules and for administrative errors that cause people to lose coverage. Musumeci says that a work requirement could exacerbate those problems.
"It's not clear how participation will be verified or documented, or what those requirements might be," she says. "When you're creating a complicated system like this, there's the chance that people who are eligible or are complying could get caught up on the system."
Some people, such as pregnant women, people with disabilities and people over 60 are exempt from the work requirement. Even so, proving that you're exempt could be burdensome, says David Machledt, policy analyst at the National Health Law Program. "The person has to show continually that they are meeting that condition," he says. "That requires extra red tape."
In its proposal, the state says it expects 25 percent of those required to work — thousands of people — would not participate, and would be suspended from their health coverage. Members could regain their coverage after complying with the rule for one month. Enrollment projections also show the total number of people in HIP 2.0 would drop as the work requirement comes into effect.
The state estimates the cost of the initiative, known as Gateway to Work, would be "$90 per month per enrolled member," and that 132,704 people will have to participate. The program would also help people connect to employment and job training.
"It's costing the state more, and they're projecting they're going to cover fewer people," says Machledt. He also questioned how much support, such as as child care services or transportation costs, people would receive in order to comply with the new rules. The state declined to answer questions about those details.
What's more, says Musumeci, work requirements in other government assistance programs haven't been shown to be effective. "When work requirements are put in place, they don't generally result in an increase in employment," she says. "People who are able to work are going to work, anyway."
She points to the Temporary Assistance for Needy Families program enacted in 1996, which required work-related activities of its participants in order to receive benefits. According to the Center for Budget and Policy Priorities, "Employment increases among recipients subject to work requirements were modest and faded over time." Musumeci adds that the requirements increased TANF's administrative costs.
The question will be whether Gateway to Work is successful at connecting people to jobs, or if it's ultimately more of a punitive measure, says Kosali Simon, a professor at IU's School of Public and Environmental Affairs. "I don't disagree with the idea of putting resources into helping people connect to jobs," she says. But even if people get kicked off their coverage for not complying, they still can incur health costs. "Ultimately, the state is still affected by how they fare," she says.
The Family and Social Services Administration, which administers HIP 2.0, declined to answer questions about the program, and Gov. Eric Holcomb's office did not respond to interview requests or a list of questions sent via email.
The proposed changes will be open for public comment via letter or e-mail until June 23rd.