Switching To Solar On An Indiana Deadline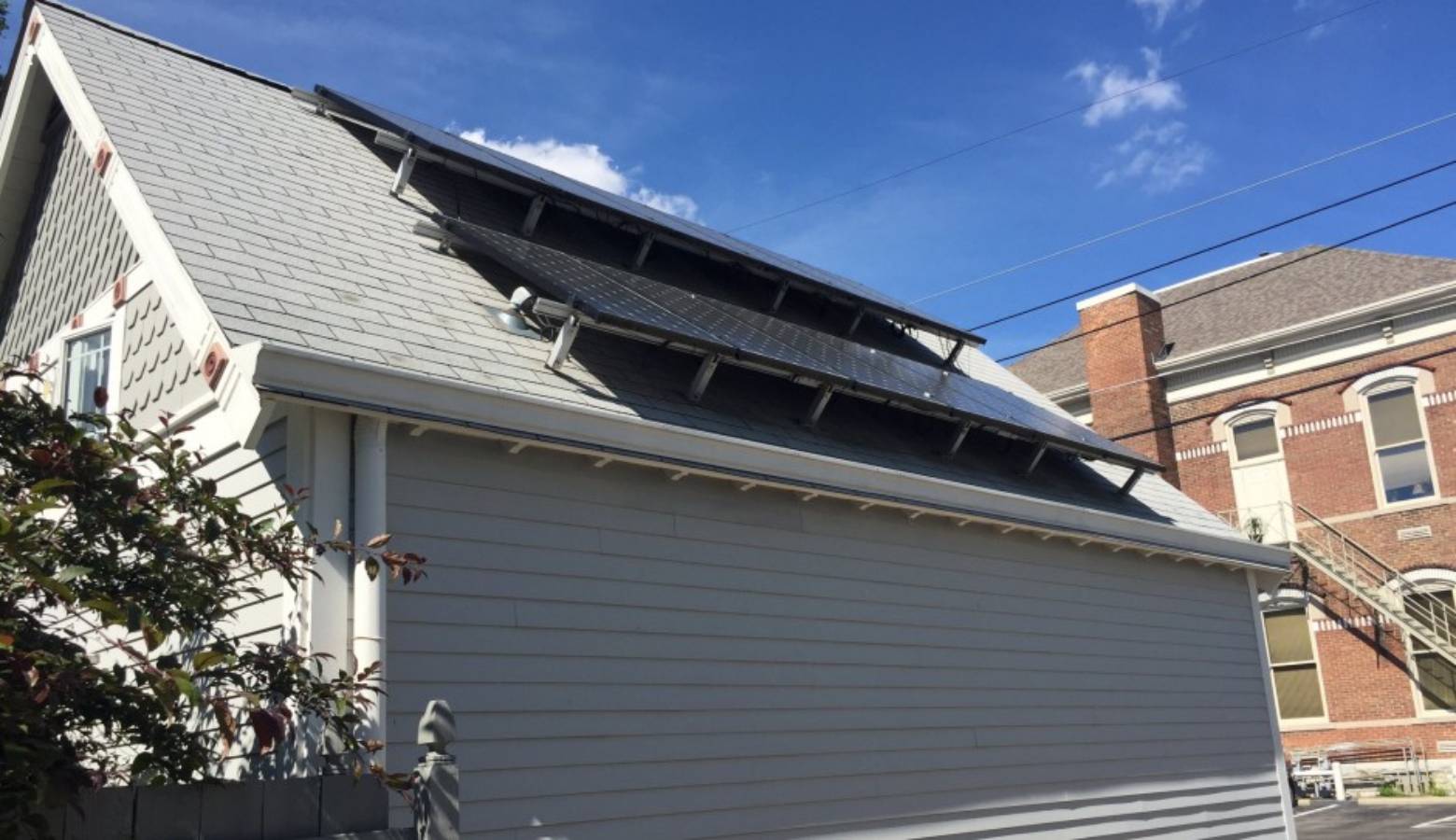 A group of solar power fans is hoping to convince more Hoosiers to shift away from traditional energy sources.  Volunteers are talking to Delaware County residents this summer, and making clear the benefits of "going solar."  But as IPR's Esther Bower reports, those who want to make the most of the solar power switch have a quickly approaching deadline to do so because of a new state law.
Annett Rose of Muncie has already "gone solar" and says the savings can't be beat.
"It was very exciting, that first couple of months, but now it's very common place," she says.  "Our monthly bill is somewhere around $7.60 and that's our service to be connected to the network."
She and volunteers from Solarize Indiana are hoping others will follow in her environmentally-friendly footsteps. This shift to solar has been successful in Columbus and Bloomington, and several Muncie non-profit organizations added solar panels two years ago.
The group says homeowners with solar panels see a return on their initial investment in about seven-and-a-half years and the panels improve their home's value.  But those cost-saving benefits are on a time crunch in Indiana.
A bill passed by legislators and signed by Indiana Governor Eric Holcomb this year eliminates net metering in the state.  Net metering allows solar panel users to be credited for the energy they create and don't use, usually lowering and sometimes eliminating their electric bill.  While the law goes into effect in 2018, those who have solar by December 31 of this year will get to benefit from net metering for the next 30 years.
It's for that reason that Carolyn Vann, the creator of Solarize Indiana, is hoping people will invest sooner than later.
"It makes sense to do it this year if you were thinking about doing it anyway because of the net metering going away gradually over time," she says.  "It's a win win because it's so maintenance free and it lasts so long."
Solarize Indiana connects people with solar panel contractor Third Sun Solar.  The company offered a competitive group rate and the ability to install equipment quickly.  But to get all panels installed by that December 31deadline, Hoosiers have to commit to installation by September 15.
Daniel Stallings of Muncie was at Solarize Indiana's last informational meeting.
"I thought it was very informative, and it did address quite a few questions that I and other folks had. It did increase my interest."
Solarize Indiana's next meeting is Tuesday night at Muncie's Unitarian Universalist Church, which added grant-funded solar panels to its building in late 2015.