Muncie Community Schools Restructures Bonds To Pay 2017 Bills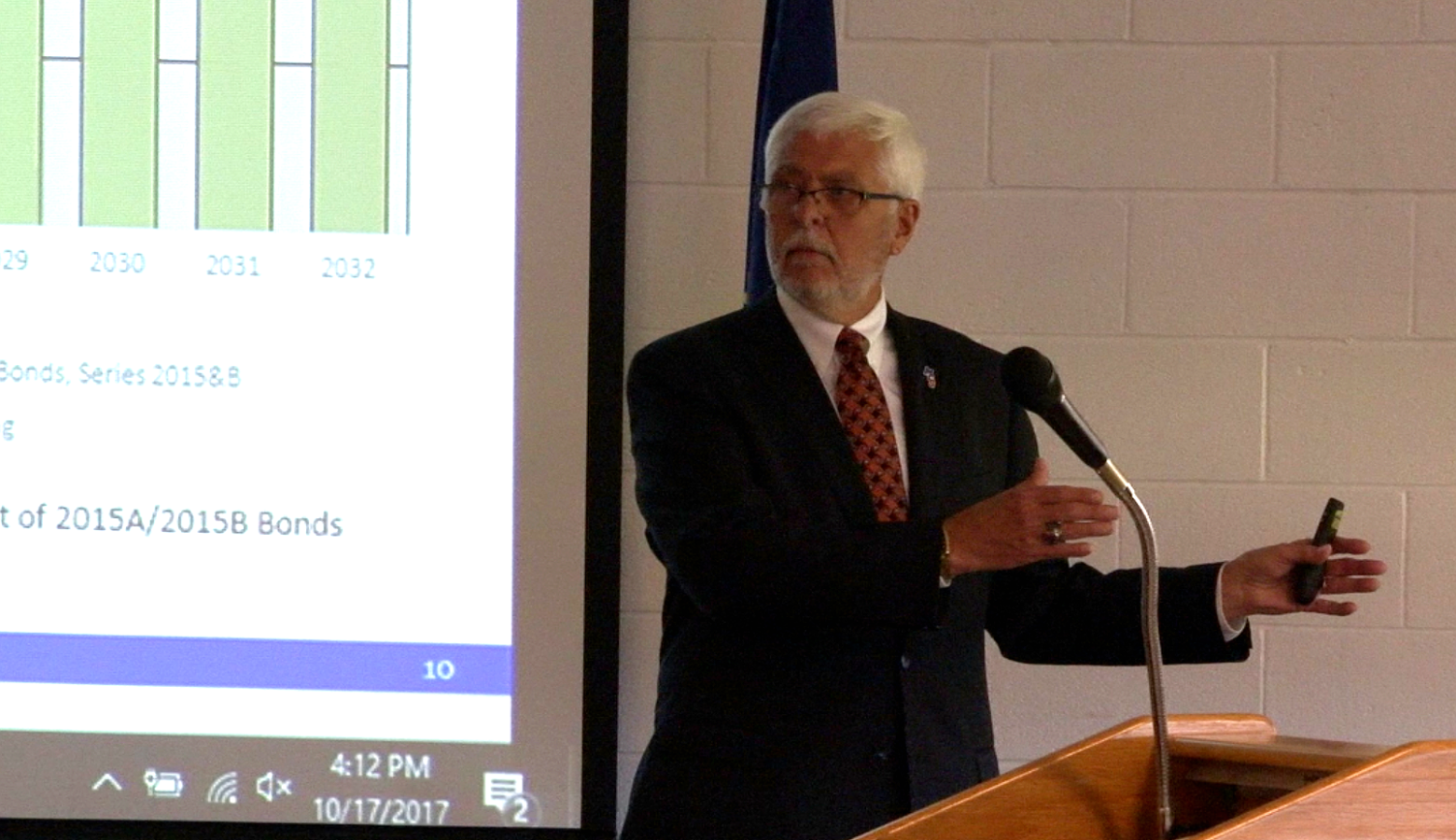 Muncie Community Schools will be paying off its 2017 debt in December.  That's after the school board voted on a fundraising plan Tuesday night that will rearrange its debt in order to pay this year's obligations.  But, as IPR's Tony Sandleben reports, officials say the funding plan is not the district's long term solution to its multi-million dollar deficit.
Muncie Community Schools still needs $3.7 million to pay its bills to the end of 2017.  Thanks to a plan approved by the school board Tuesday, that money will be paid.  However, MCS Superintendent Steven Baule says the district is not out of the woods yet.
"This is not the long term solution.  It's a mid-term solution."
MCS Chief Financial Officer Bob Coddington says the school district is rearranging its debt, by way of restructuring bonds, in order to pay what it owes in December.  Long term, the plan will still leave an $11 million deficit for the foreseeable future, with a debt spike expected in 2023.
Coddington says the line-item budget the school board approved earlier this year will keep that debt spike in check and will slowly cut away at the deficit.
With a government takeover still a possibility, Democratic State Representative Sue Errington says she is optimistic about Muncie remaining independent.  But she did say there was one thing the district could do in the time left before the state board's decision –
"Definitely the teacher contract. I think that is something that's something that is pending out there."
Administrator Assistance, the emergency manager team, has authority to negotiate all contracts through the end of the year.
Tuesday's meeting was scheduled as a public hearing, and after Coddington's presentation, the public was invited to the podium to make remarks.  But no one did.