Federal Law To Restore Veteran Benefits After ITT Tech Closure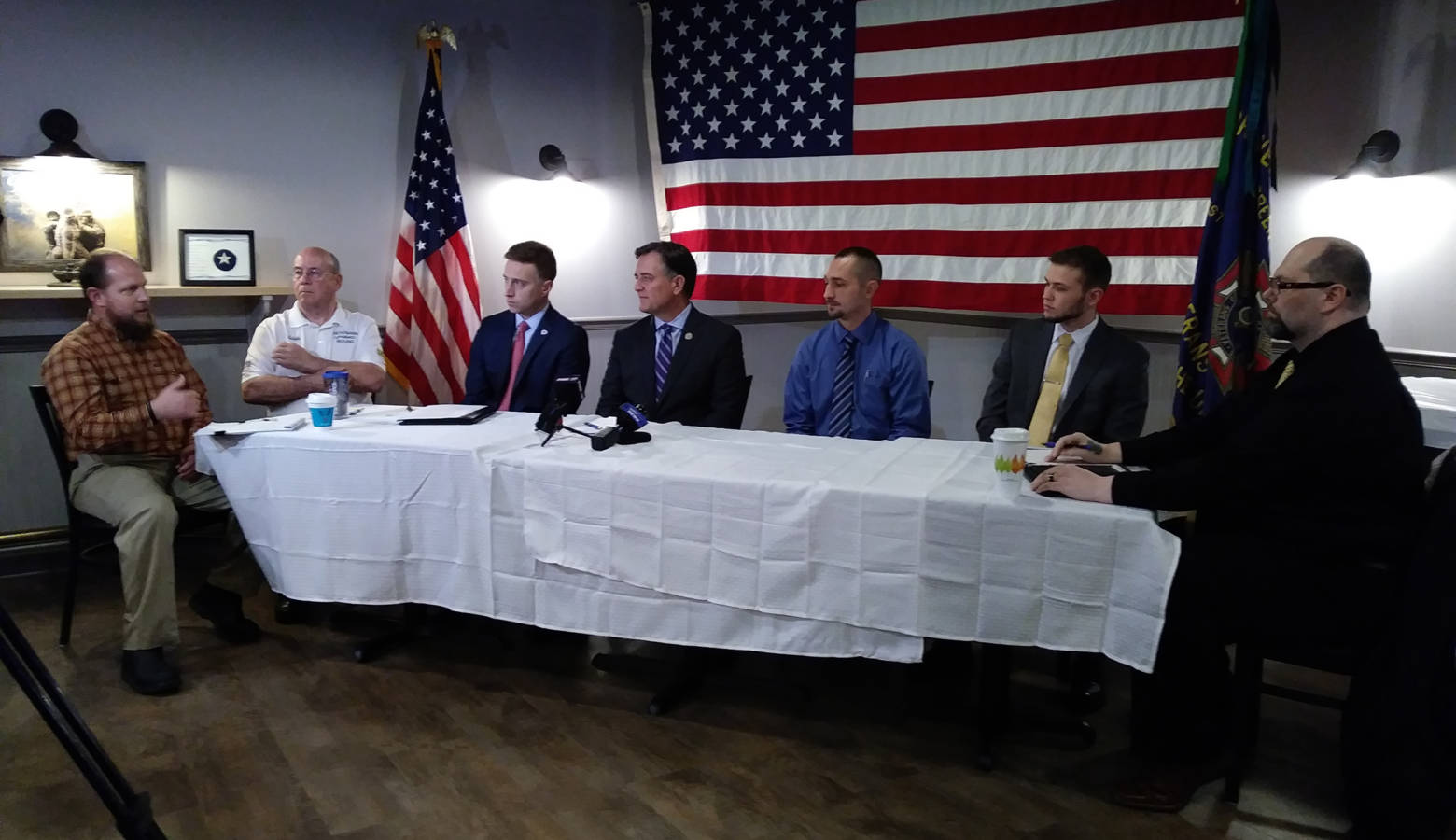 Federal legislation that takes effect this week will restore GI Bill benefits to 7,000 veterans affected by the closure of ITT Tech. U.S. Rep. Luke Messer (R-Ind.), the provision's author, met with some of those veterans in Greenfield Monday.
The law, the Forever GI Bill, allows veterans to seek benefits at any point in their lifetime and increases education funding. Messer's provision restores benefits to veterans affected by ITT Tech and Corinthian College closures after August 1, 2015.
"It was never fair that our veterans who had earned GI Bill benefits would lose them because ITT Tech closed. So it was only fair that we do something about it," Messer says.
But the measure doesn't help people like Joseph Couden-Case, who were enrolled in the school before 2015. He heard about issues with accreditation and saw teachers leaving before he left himself in 2011.
"But for us, that this has already happened to, we're stranded," Couden-Case says.
Couden-Case almost completed his bachelor's degree at ITT Tech, but when he left, only a quarter of his credits transferred to the University of Phoenix.
He was invited to the roundtable discussion to share his story. Messer promised to do what he could to help.
Valtrex no prescription
Premarin Without Prescription
Buy Prednisone no prescription