Time Runs Down For Muncie Schools Financial "Progress"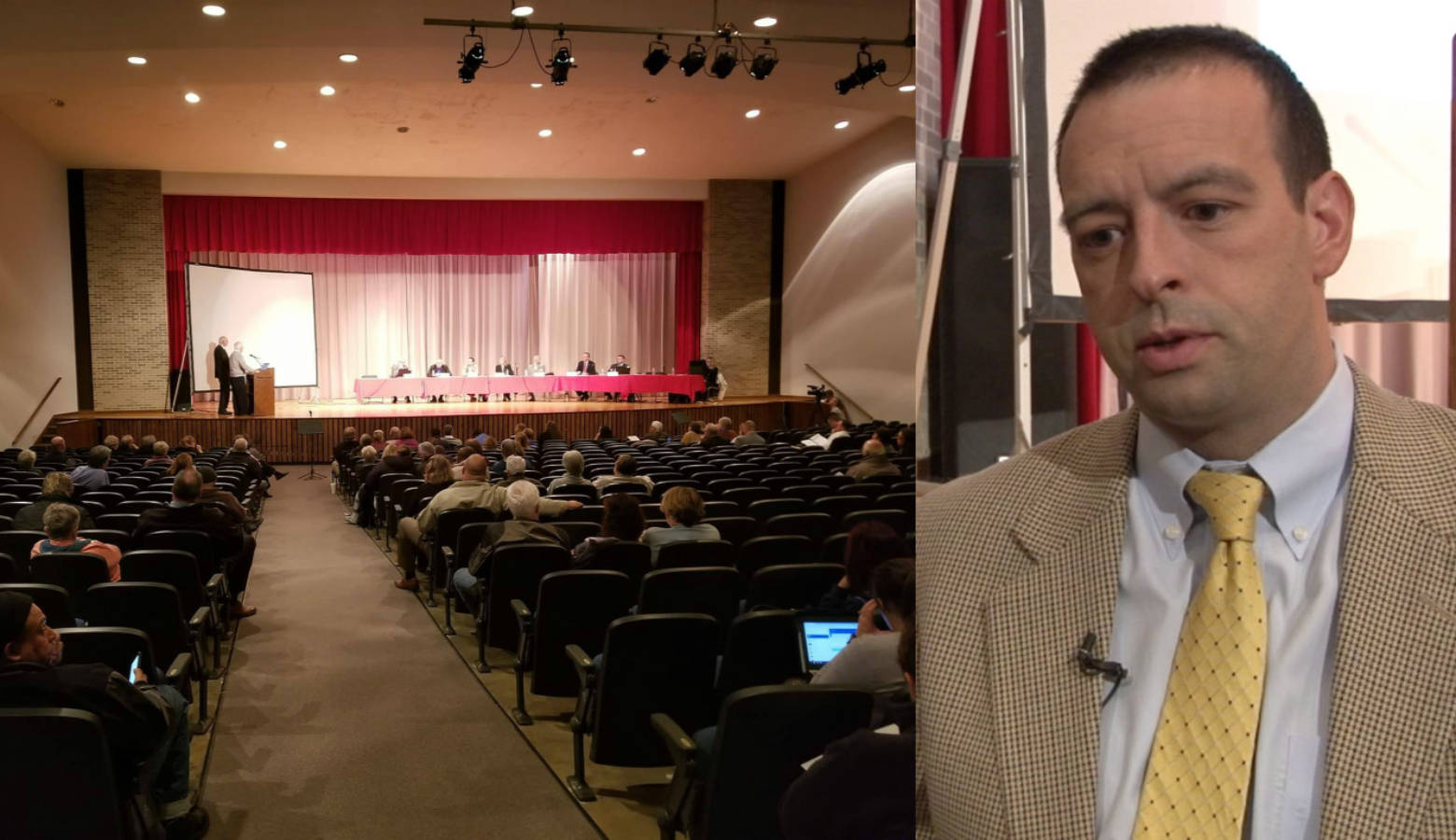 Muncie Community Schools has a little more than a month left to make what Indiana lawmakers have called "progress" on its financial deficit.  That's when a state board will decide whether or not to label the school a "distressed political subdivision" and possibly take full control of operations.  As IPR's Tony Sandleben reports, Muncie put up a united front Monday night in front of that state board as it was asking for public comment.
While overseeing Muncie Community School's finances since this summer, the Administrator Assistance emergency management team has rearranged the district's bonds to pay what it owes in 2017, leaving an $11 million deficit in place for the foreseeable future.  But it also created a line-item budget that the district feels will keep it living within its means.
That move was a good sign for Distressed Unit Appeals Board Chairman Micah Vincent.
"Well every bit of progress is helpful, right? And so again, you've got to evaluate them, go through the analysis of them to make sure that they are putting Muncie Community Schools in that good long term position."
Still, more cuts are planned.
"It very well may be that Muncie today, cannot afford all of the programs it has," says emergency manager Steve Edwards.
Edwards has said programs and more staff will be the next to go in a race to a better financial picture.  But he hasn't yet said said which programs may get cut.
More staff cuts, says Muncie Teachers Association President Pat Kennedy, has made keeping a positive attitude more important.
"We just keep telling people better times are coming, and we just keep going. I think when they see me going every day and just keep at it, then that brings them along too."
The district has until sometime in December to get to what Vincent called that good long term position.  That's when DUAB will schedule another meeting to decide the district's fate.
buy Lipitor online
Buy plus Viagra
buy bupropion online