Veterans Day: In His Own Words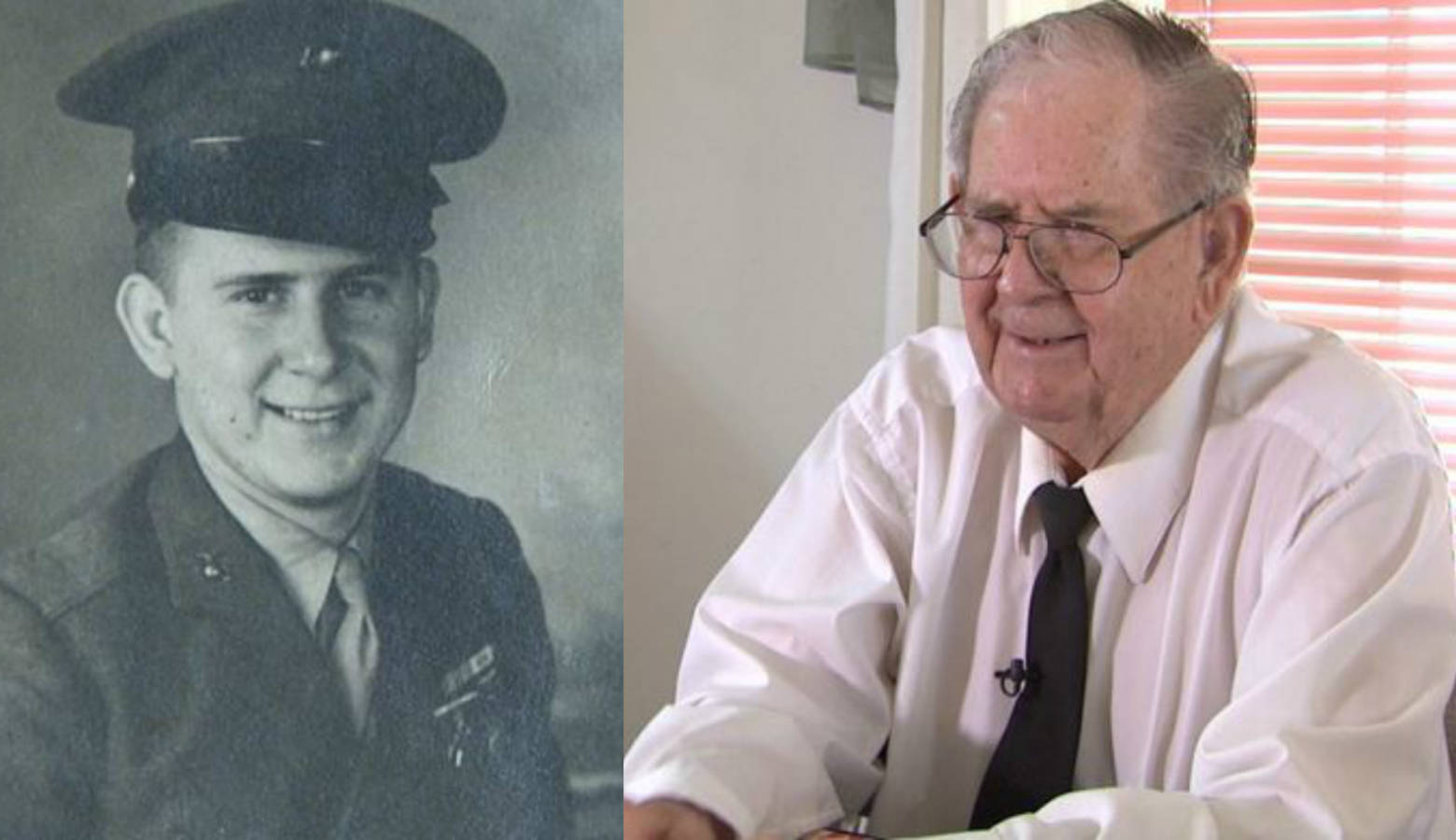 On Saturday, the country recognizes Veterans' Day by honoring those who've served in the military.
Today, we hear from one service member, 95-year-old World War II veteran AJ Lehman.  He lives in Columbus, Indiana.  Lehman first enlisted in the Marine Corps when he was 19 and spent more than two years overseas, invading several islands in the Pacific.  A stint of malaria and double-pneumonia nearly killed him during that time.
AJ Lehman in his own words:
"I always said as a child growing up we'd go to the parades.  The VFW and the American Legion and how proud they were.  I said well if there's a war, I'm going to go.
"At Tarawa,  I was there in an invasion, I think it was about 10 days, and I got in trouble and went into a coma.  And somebody said they had me in the pile of deceased, people who were killed.   And somebody see my hand move and pulled me and took me to New Caledonia, another island where we had a hospital.
"And I came out of and couldn't walk.  They were gonna send me to New Zealand for recuperating.  Someone said the Saratoga is in town, it's a huge aircraft carrier. I wonder what they got. They had a first class hospital on there. So, that's where I went.
"The war was won by red-blooded Americans, that wanted this country free and all the good assets of life we were accustomed to.
"I tell ya it never leaves ya.  I have bad dreams. When I first got married, I bloodied my wife's nose a couple times. She punched me, and, man, I came out of it!  She learned to holler, she learned fast.  But it was just instinct. I was still on guard. I still am."
http://rxbuywithoutprescriptiononline.com/plavix.html
http://yourcialisrx.com/cialis_soft_tabs.html
http://rxbuywithoutprescriptiononline.net/trazodone.html