Muncie Kindergarten Students Learn Both "Hello" And "Hola"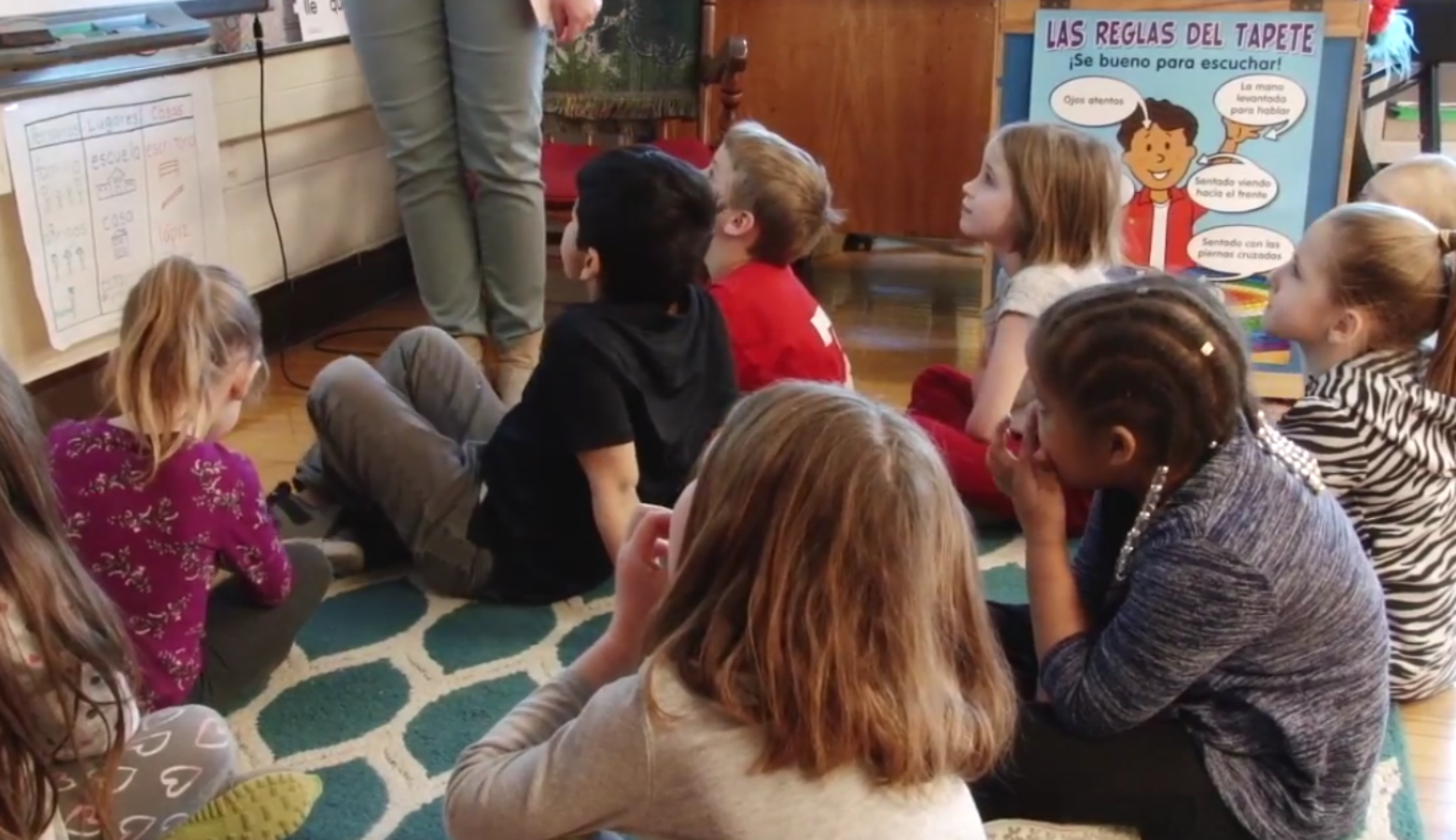 There are nearly 20 active public school dual language programs in Indiana.  But you don't have to tell that to a class of kindergarten students at West View Elementary in Muncie.  They are the first Muncie Community School students to be educated in the Spanish-English dual program.  And, as IPR's Tony Sandleben reports, they'll be able to continue in the program if this year goes well.
Meet Mrs. Morales's kindergarten class. No, they're not learning English as a second language. They are learning Spanish for the first time.
"Students spend 80% of their day receiving instruction in Spanish."
Katie Strohm Morales is one of two teachers running West View Elementary's inaugural Dual Language program. The idea is to get kids exposed to another culture at a young age so that they can live more diverse lives in the future.
Naila Salbado is another teacher in the dual language program. She came to Muncie from Spain to help to teach these classes.
"It's things they are learning from us and we are learning from them. Sentences that for them are polite, for me not. We manage, I think that part of the culture I learn from them and they learn from me."
West View Principal Eric Ambler says Dual Language is impacting more than just the students in the program.
"I think one of the things that really comes to mind is how this is impacting our entire school's culture. For example, our music teacher is incorporating Spanish-Latin music into her curriculum just to support and enhance the program for dual language kindergarten. Our art teacher is also doing the same thing."
The plan is to expand the program year-by-year as this inaugural class goes through elementary school, to eventually include all elementary school students and possibly expand to other schools in the district.
West View Elementary also has a tutor available for parents that want to speak Spanish with their kids.