Muncie Fieldhouse On State Landmarks Endangered List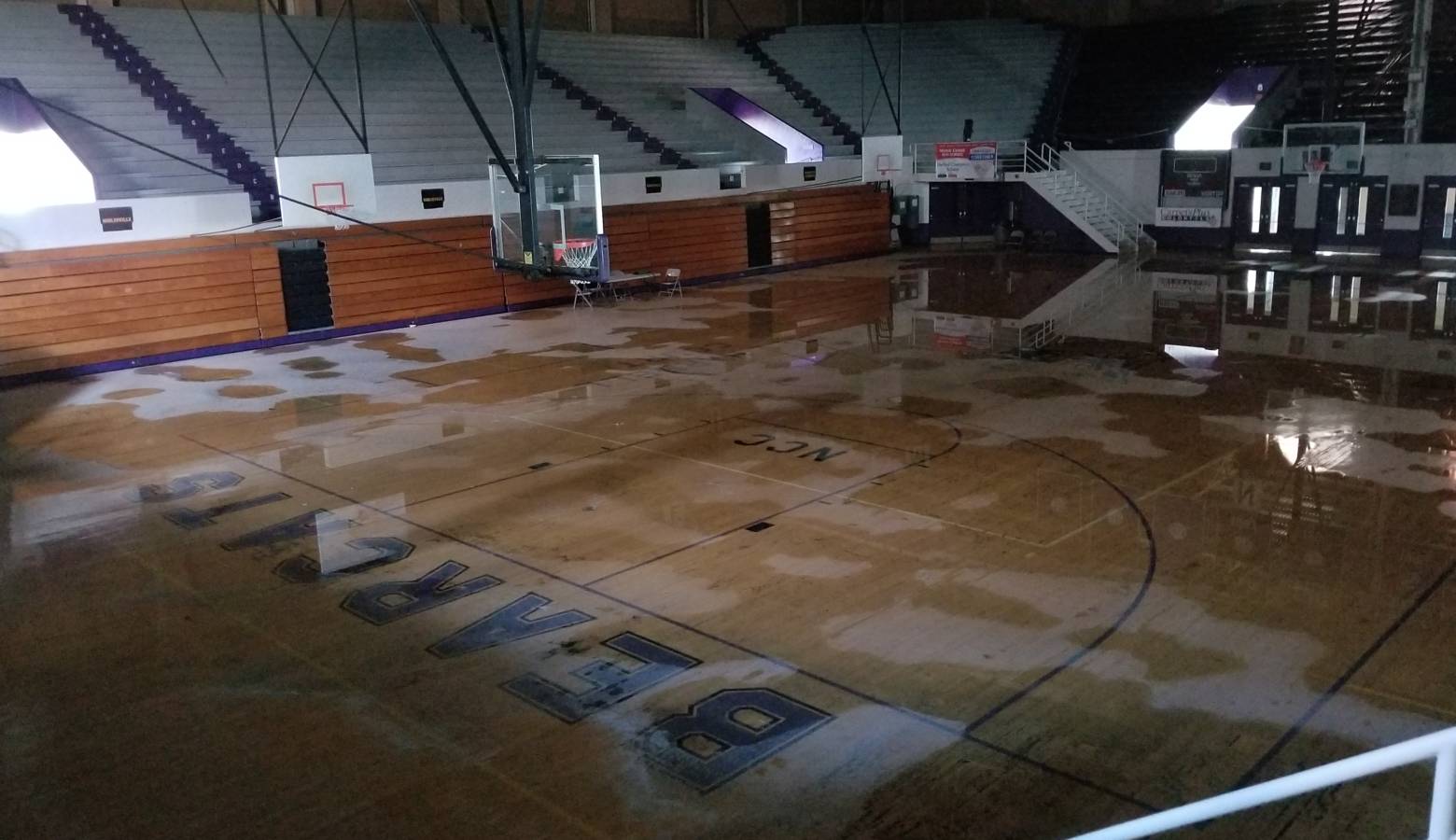 A Muncie landmark has made this year's Indiana Landmarks list of the state's top "endangered" historical sites.  As IPR's Stephanie Wiechmann reports, that's because the 90-year-old building owned by the city's politically distressed school district was hit by a tornado last year.
Muncie Mayor Dennis Tyler might have said it best.
"The only tornado in the history of the city of Muncie, Indiana, and it had to hit the Fieldhouse."
Built in 1928 and now sitting next to Muncie Central High School, the Fieldhouse is one of the largest high school gyms in the US.  A November 2017 tornado ripped a hole in its roof, flooding the building.
It's insured for nearly $10 million and Muncie Community Schools officials say the district is still working with insurance adjusters to get the storm damage fixed.
But MCS Emergency Manager Steve Edwards says the tornado hit isn't the building's only major issue.
"The east bleachers were roped off, and people couldn't occupy those before the storm because of settling on the east end.  We want to make sure that if we repair the Fieldhouse, we can at least move back in.  Even if we can't sit in the east bleachers."
Read More: Memories Of A Muncie Fieldhouse In Limbo
Edwards says fixing anything beyond the storm damage will take additional money, but selling the Fieldhouse is "not an option right now."
In 2016, a community group tried attracting donations to restore the building, with a goal of $110,000 by mid-2017.  Its online donation page says it has raised about $4,000 to date.