Ball State Appoints New Muncie Schools Board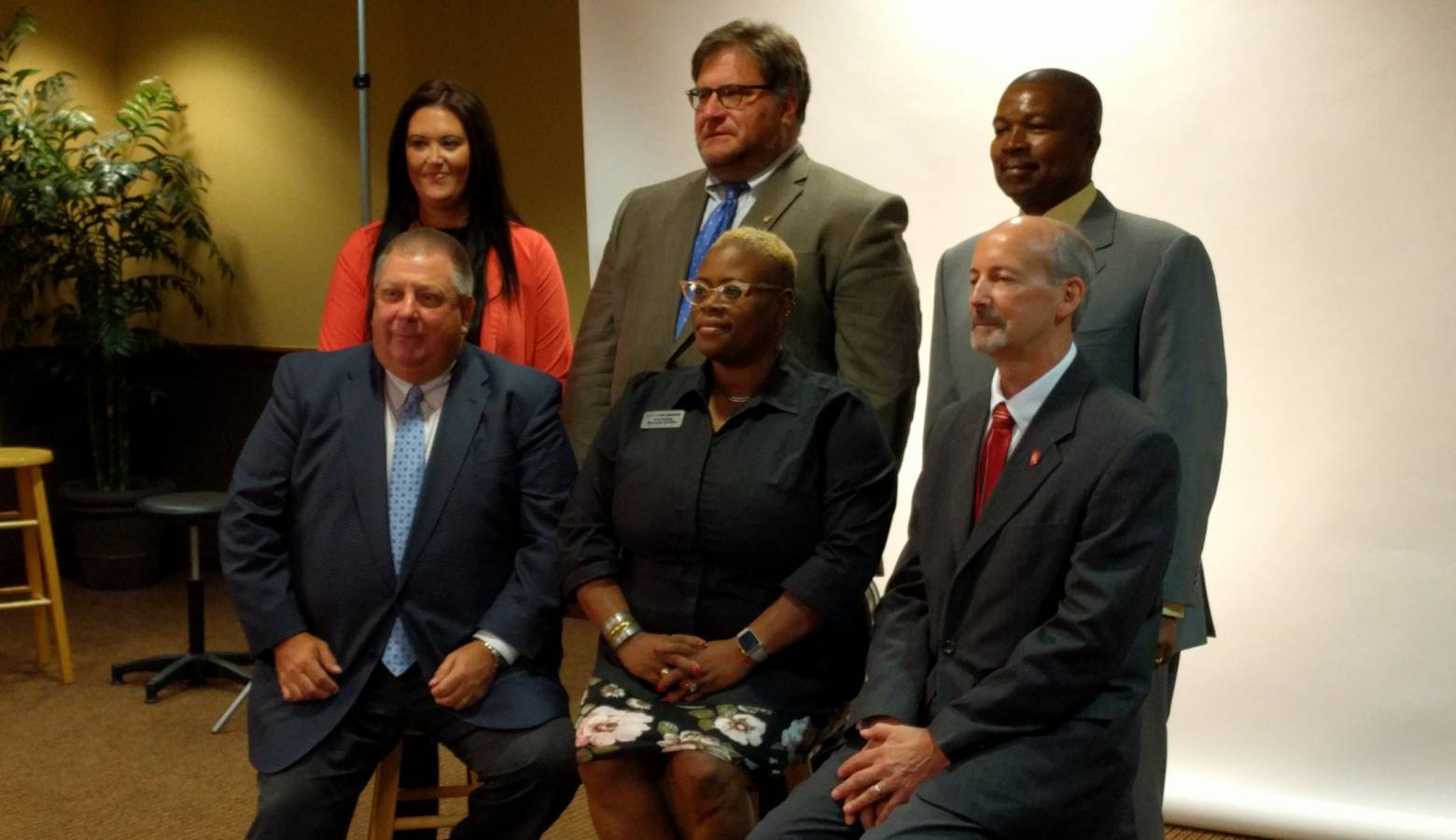 Muncie Community Schools will soon be run by seven new school board members appointed by Ball State University today.  As IPR's Stephanie Wiechmann reports, all members are part of the Muncie community in some way, even though Ball State's appointments were not restricted to just the boundaries of Muncie.
"I think it's really exciting to play an active role in a community we already love," says Brittany Bales.

Bales will join six other new appointees to run Muncie Community Schools beginning next month.  In a turnaround plan for the district approved by the General Assembly in May, the seven member appointed board replaces an elected five member board.
Who's on the board? 
Two lawyers – Mark Ervin of Beasley & Gilkison, LLP and James Williams of Defur Voran
Two Ball State employees – special education instructor Brittany Bales and James Lowe with facilities planning and management
One non-profit director – WaTasha Barnes Griffin of YWCA of Muncie
One pastor – Keith O'Neal of Destiny Christian Church
One bank CEO – Dave Heeter of MutualBank
"I think one of the things we need to make sure we know as an informed board," says Heeter, "are the things that are being done really well right now – and there are those things.  Yet at the same time, we've got a white board to be able to say, 'You know, we have a chance to do things different.' and I would hope the community – all parts of the community – could embrace that."
Each will serve a staggered term of between one and four years.  Ball State President Geoffrey Mearns says there are no term limits, so board members can be re-appointed.
One controversial part of the turnaround plan's journey through the Indiana General Assembly gave Ball State permission to appoint school board members from outside the school district's boundaries.  That point was the subject of hours of testimony at the Statehouse.  But only one of the new members lives outside Muncie – and just outside, still in Delaware County.  But he's a Muncie schools alumnus.  Mearns says that was the point of the bill's wording.
"The reason the legislation, I believe, was drafted the way it was was not so we could select somebody from Brooklyn, NY or San Francisco.  But so we could select somebody like Mark Ervin, who's grounded, who's life has been committed to the future of Muncie and the Muncie Community Schools, but who happens to live just a few miles away in Selma."
Board members officially begin serving on July 1.  They say they're attending professional development training on how to be effective board members in July.  Then they will schedule their first official public meeting.
The public, though, can get a preview this Thursday evening.  That's when MCS and Ball State officials will meet with families of students at Muncie Central High School to talk about what this upcoming school year will look like.  That meeting begins at 6:00 PM.