Improving Election Security: State, Local Governments Take Steps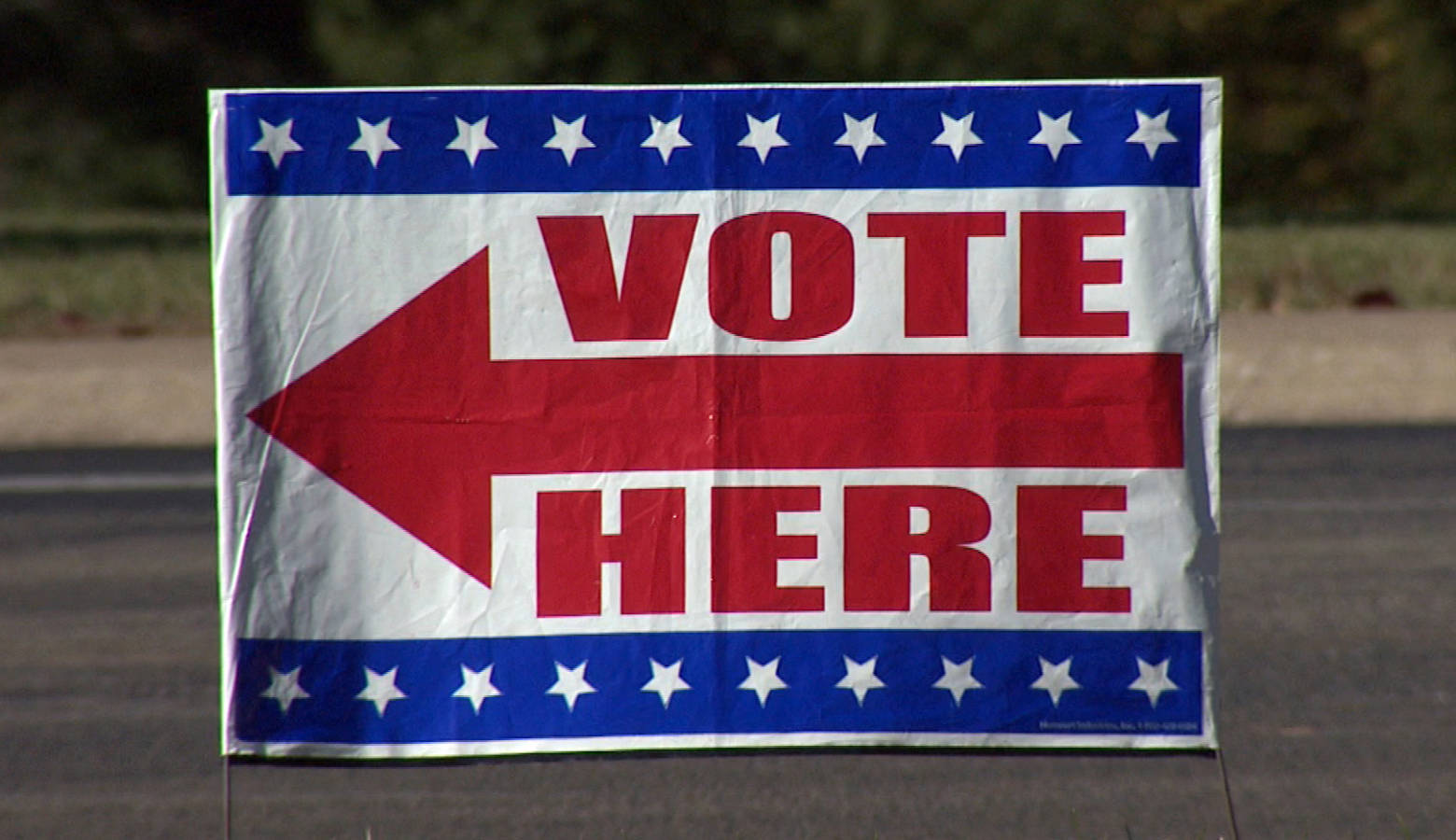 After investigations into Russian meddling in the 2016 election and some Congressional campaigns, some Hoosiers are worried future votes they cast could be compromised. As Congress considers how to improve election security, state and local governments are taking their own precautions. That includes Indiana, because as Indiana Public Broadcasting's Barbara Brosher reports, the state's system has several vulnerabilities. Newly appointed cyber security managers have been hired, parallel to the ever-increasing threat of attacks.
Teressa Smith is taking the elevator down to the bottom floor of the Greene County courthouse.
She's the voter registration clerk for the county, and one of three people who has access to a special room that houses the county's voting machines and electronic polling books.
"They are behind two locked doors," she says. "There's only two keys to get into that room. One of them is with the voter registration office and the clerk's office."
The security protocol is so strict that Smith won't even open the second door.
While the county has been practicing these security policies for a while, the election board only formally adopted them earlier this month. It seemed necessary with all the recent news of foreign governments and hackers meddling in elections.
Voter registration assistant Steve Magner says the county's voting machines are relatively secure.
"The vote machines, they're never connected to the internet where they could be hacked into or altered..most people's concerns [are] that their vote might be altered or results changed," he says. "And, that can't really happen on the vote machines we use."
But there are other ways the machines could be manipulated.
Scott Shackelford is chair of Indiana University's Cybersecurity Program. He says the conversation about election security has to go beyond equipment.
"If you really wanted to attack Indiana's voting integrity, you wouldn't have to just go after the voting machines," he says. "You could go after the websites where people go to figure out where polling places are, you could snarl traffic, you could shut down the power grid in worst case scenario."
State Using Federal Funds
Several recent reports point to vulnerabilities in Indiana's election security systems.
The Center for American Progress gave the state a failing grade in an election security analysis released earlier this year.
It says the state doesn't back up voting machines with a paper record and doesn't mandate post-election audits to test for accuracy.
And a Pew Trust analysis from 2014 ranks Indiana 31st on its overall elections performance index, which assesses factors like data completeness, post-election audits and ballot problems.
But Shackelford says the state is making meaningful changes.
"We have a Secretary of State here in Indiana who is ahead of the pack. She's currently the president, Connie Lawson, of the [National Secretary of States Association] and has taken cyber security really seriously," he says.
Lawson's office plans to use nearly $7.6 million in grant funding from the federal government to try and address some of those issues.
Among other things, the money will be used to evaluate election computers and harden the network systems they use. The state also plans to deploy auditable voting systems and improve election night reporting.
And Shackelford says there's a new network that allows election officials to better communicate about problems.
"We now have something called a voting ISAC, Information Sharing And Analysis Center, to help these election officials share cyber threat data and best practices across the country."
But Shackelford says it's not enough to stop interference in November.
He says that shouldn't impact whether Hoosiers decide to cast a ballot – because that's exactly what those trying to infiltrate the election system are hoping for.