State Law Used To Replace Lead Pipes In Northwest Indiana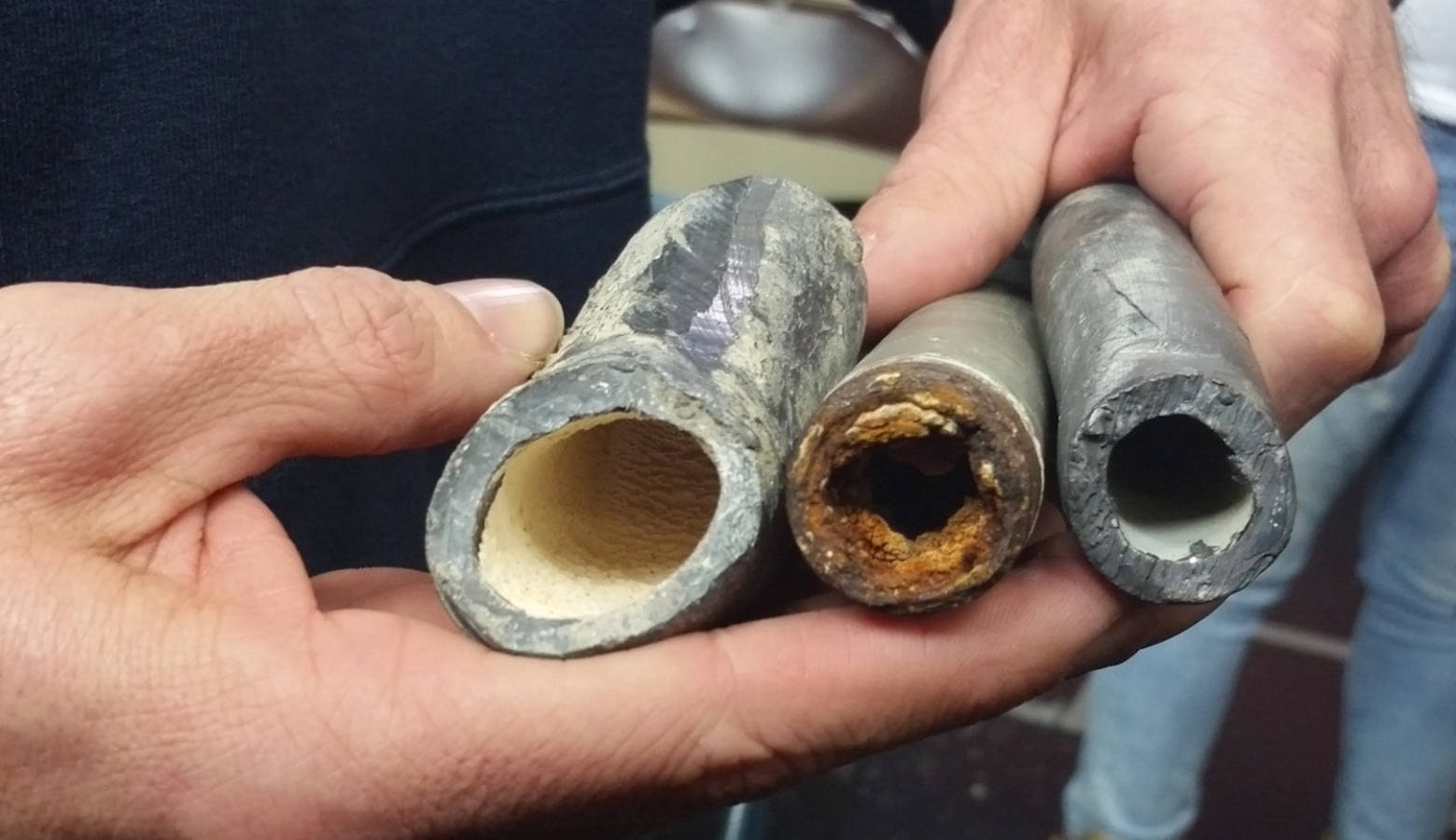 A water company in northwest Indiana is the first to take advantage of a recent law to help replace lead water pipes that it doesn't own. But as Indiana Public Broadcasting's Rebecca Thiele reports, activists feel torn by the announcement.
Indiana American Water is the first company to get approval under the 2017 law. Spokesperson Joe Loughmiller says before the law, utilities could only replace pipes up to the meter, which could disturb the remaining lead pipe owned by the customer.
"That could potentially actually increase lead levels in the customer's plumbing system so this legislation is really key to address that issue and make it to where we can replace the entire line at the same time," he says.
Sen. Ed Charbonneau (R-Valparaiso) says allowing utilities to replace all lead service lines is cheaper, quicker, and less disruptive.
"Because the homeowner in many instances doesn't have the money. We're looking at about $5,000 to replace that last piece of line," he says.
Indiana American Water estimates it will cost about $177 million to replace up to 50,000 lead pipes. If approved, the company could recover that cost with a rate increase.
Citizens Action Coalition Executive Director Kerwin Olson says it's important to get rid of these potentially toxic pipes, but he takes issue with the 2017 law. Olson says it used to be the government's job to foot hefty infrastructure bills, not the responsibility of low-income residents.
"Cause ratepayers can only pay so much. We're seeing extraordinary increases in water and sewer bills," he says.
But Charbonneau argues replacing these pipes is not the same as fixing a public road  — they're privately owned and he says that's not something that the government usually maintains.
Loughmiller with Indiana American Water says the company plans to look into government funding for the project, but that these lead pipes need to be replaced as soon as possible.