We're Using Less Water, But Indiana Industries Still Need A Lot Of It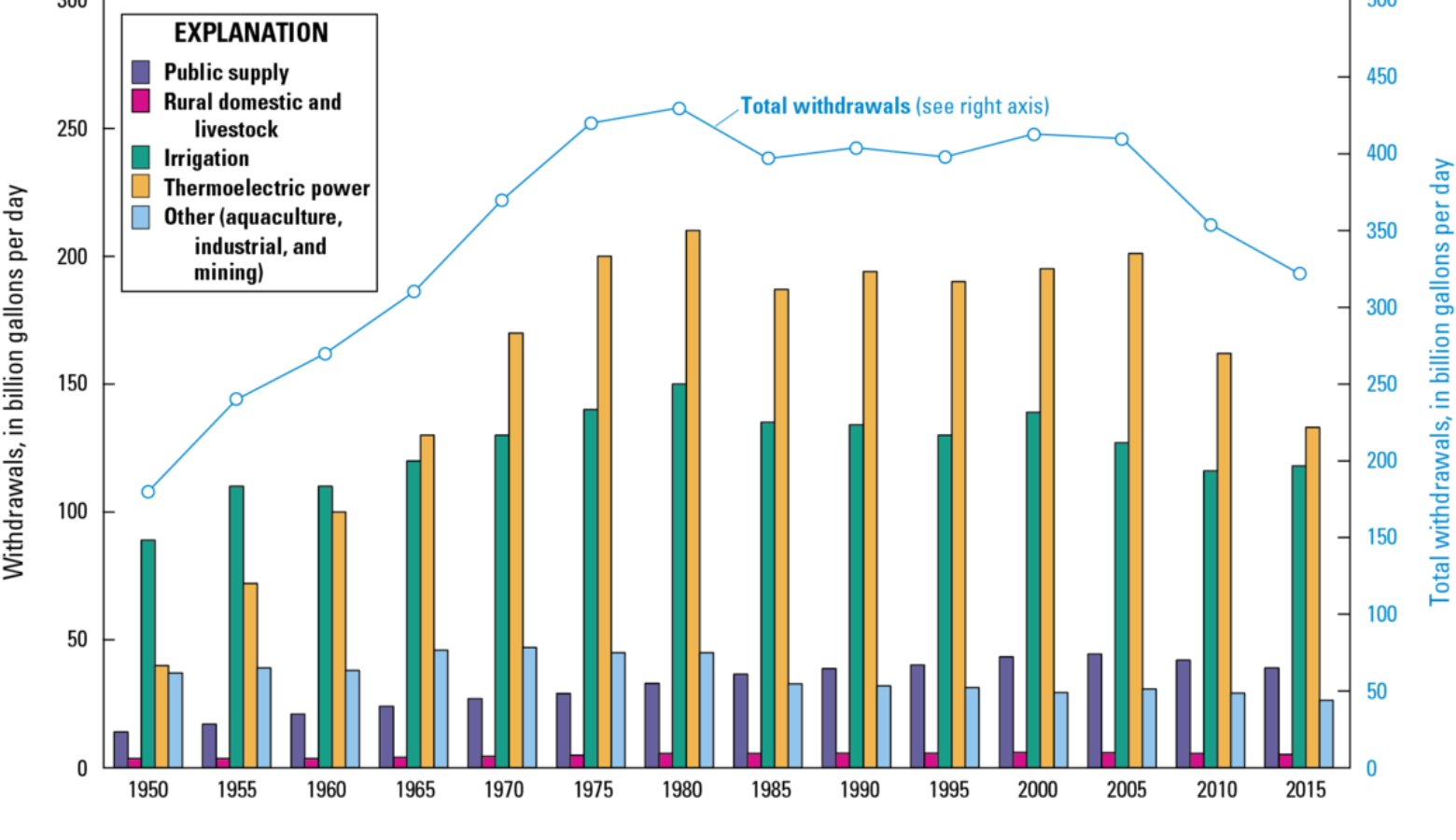 Water use across the country is at its lowest level since the 1960s. That's according to a new report by the U.S. Geological Survey.
The biggest reasons for the decline are that Texas and California imposed restrictions on water use due to drought. The country is also moving away from coal and toward natural gas, which uses less water to generate energy.
Melissa Harris is the southeast regional specialist on water use for the U.S. Geological Survey. She says in Indiana alone, thermoelectric power from sources like coal went down about 20 percent from 2010 to 2015. Harris says all but one of the state's coal power plants has decreased its output in the past five years.
Still, in 2015, Indiana withdrew the most water for industrial uses of any state in the country. It takes a lot of water to make cars, medical devices, and drugs.
The Indiana Chamber of Commerce worries the
state won't have enough
of it in the future. Chamber energy and environmental policy vice president Greg Ellis says the state needs to
fund the water infrastructure
overhaul it promised last year. Ellis says Indiana shouldn't have to face the same issues as states out West.
"Where water gets rationed or there's huge fights over the availability for certain sectors, whether it be [agriculture], or manufacturing, or residential," he says.
Ellis says the fact that water infrastructure is lacking along the new I-69 corridor is especially troubling.
In addition to Senate Bill 416, the state also created a water infrastructure task force to research Indiana's water needs.