EPA To Monitor East Chicago Groundwater At USS Lead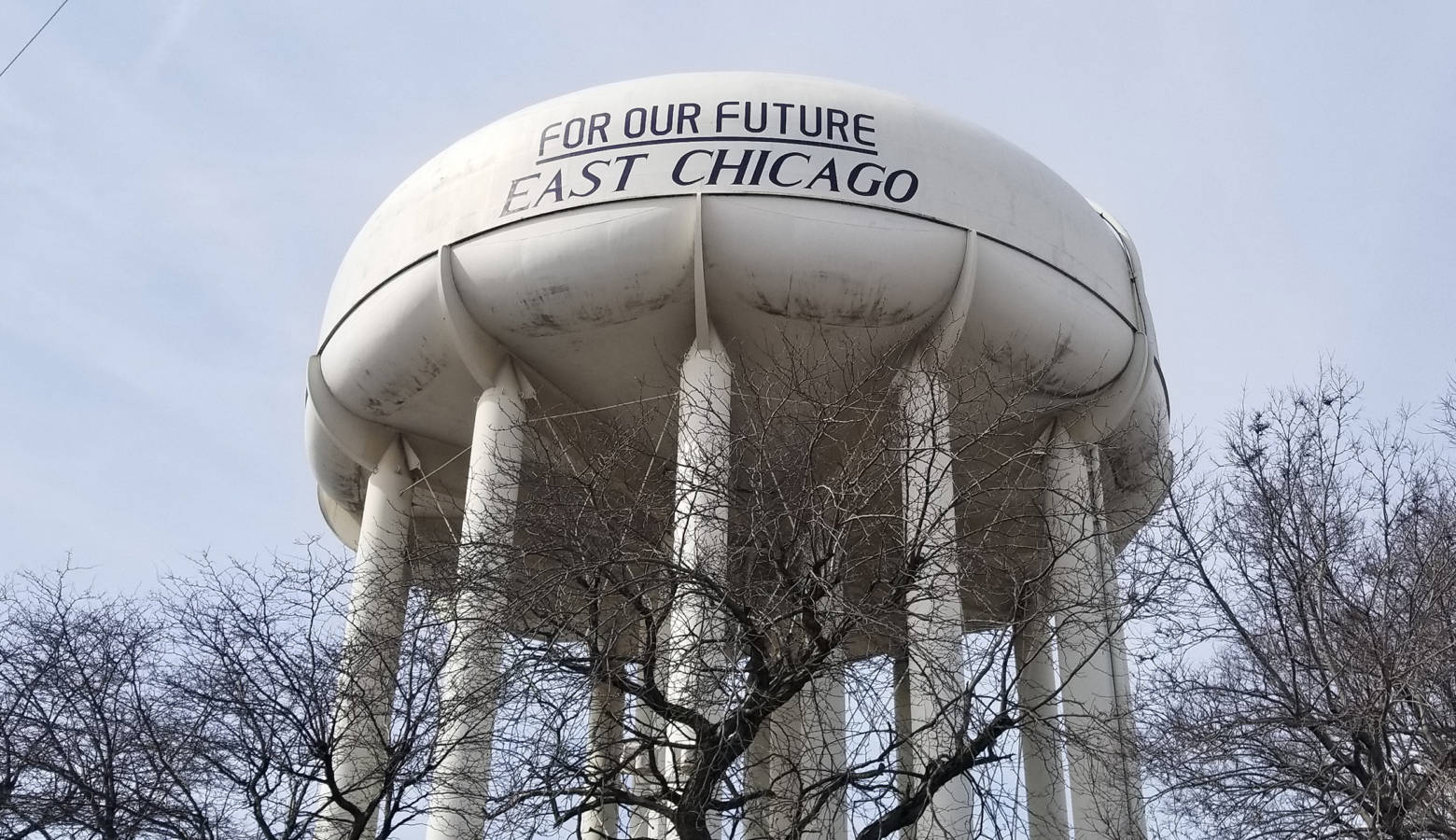 The Environmental Protection Agency is making progress on a long-awaited groundwater investigation at the USS Lead Superfund site in East Chicago. The EPA recently announced it will oversee the installation of 10 more groundwater monitoring wells and give the community quarterly updates on what the agency finds.
The EPA says it's possible that the USS Lead site is contaminating the groundwater with arsenic and lead. But attorney Debbie Chizewer, who represents residents through Northwestern University Law School's Environmental Advocacy Clinic, says she already knows its polluted. In the early 2000s, the EPA found that an adjacent hazardous waste site was contaminating the groundwater.
"This area has been studied time and time again and not enough action has been taken," she says.
Chizewer says contaminated groundwater often floods people's homes or, if they have a sump pump, gets pumped out onto their yards. She says residents are glad to see the EPA is addressing the groundwater and that they're open to adding more monitoring wells.
Groundwater doesn't supply drinking water to residents at the site. They get their water from Lake Michigan. Regardless, Superfund section chief for EPA Region 5 Tim Fischer says the EPA could decide to clean up any contamination so people can drink it in the future.
"We may take measures to restore that aquifer to drinking water standards even though no one is currently drinking it," he says.
The EPA also plans to see if any contamination is entering the Grand Calumet River through the groundwater. Fischer says it will take at least a couple of years to complete the groundwater investigation at the USS Lead Superfund site.
READ MORE: Residents Express Frustrations As EPA Updates On Cleanup
The EPA will be in East Chicago for a public comment meeting on Nov. 29. They'll hear resident feedback about the remediation plan for the former West Calumet Housing Complex. The meeting will be at Robert A. Pastrick Library at 6 p.m. Comments on the plan can also be sent to Janet Pope at pope.janet@epa.gov.
Indiana Environmental reporting is supported by the Environmental Resilience Institute, an Indiana University Grand Challenge project developing Indiana-specific projections and informed responses to problems of environmental change.