Marion Studio Project Grows In City's Downtown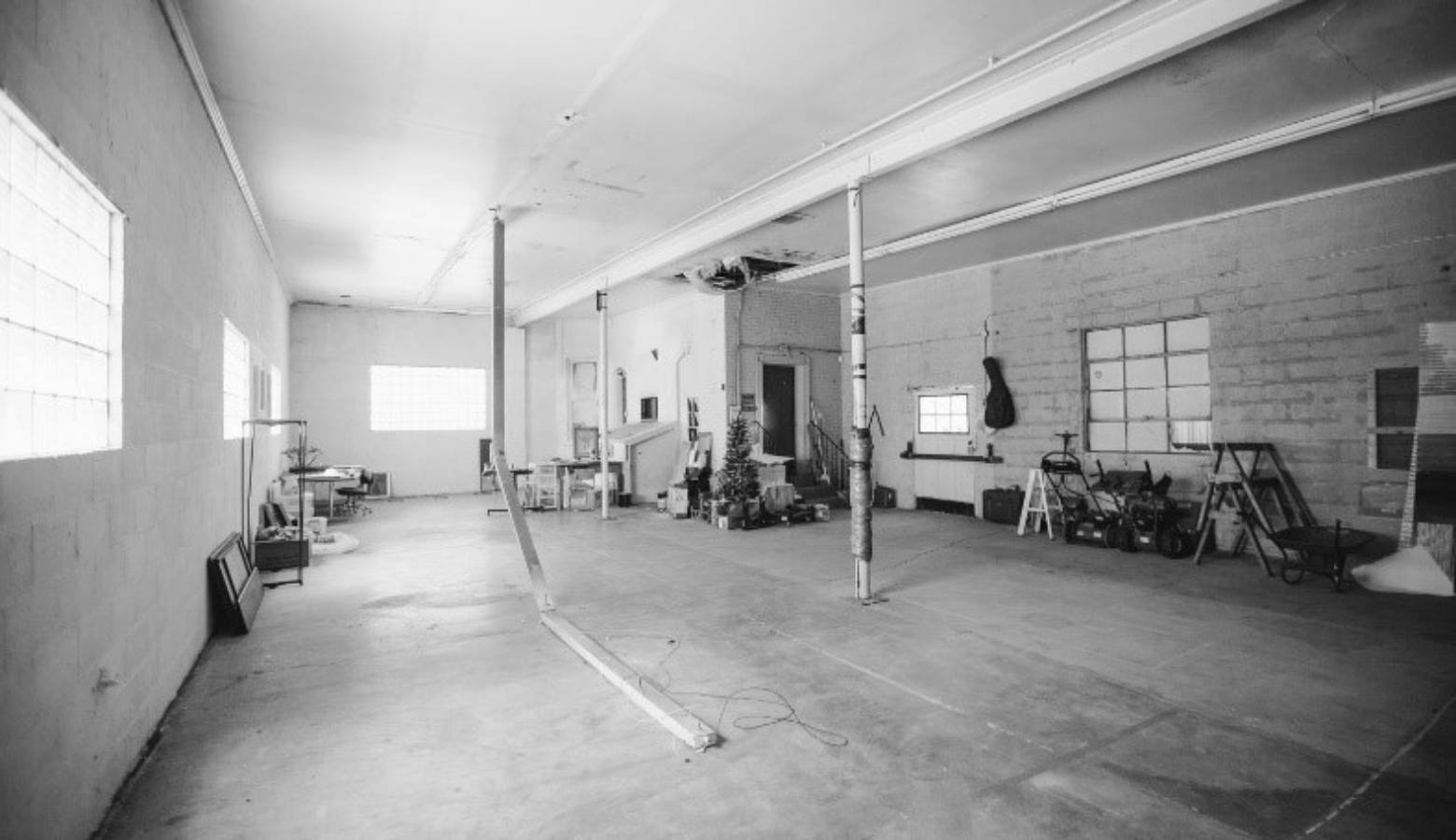 In downtown Marion, down the road from the Quilters Hall of Fame and an old-fashioned drive-in diner, one would never think church offices would house an art studio.
Inside the warehouse attached to the Gethsemane Episcopal Church offices are four artists fresh out of college creating art in what they call the Marion Studio Project.
It started with Madison Mosher, who moved to the building with former Indiana Wesleyan roommate Sophie Stewart.
"The downstairs is secretaries' offices and pastor, and we live upstairs, Sophie and I," Mosher said.
Mosher said by moving in and using the space for freelance work, she got noticed by the collective's current organizer Eric Helvie.
"He just thought it was a beautiful space and was like, 'Where is this?' So I had told him," Mosher said.
Helvie's plan was simple – Marion has space for art, but a sparse population of artists. New York City has lots of artists but recent college grads will have a hard time finding a place there for their work.
Since Helvie has connections in both places, he created the Marion Studio Project to bridge that gap and to have both locations share resources and connections.
Non-artists might look at the spartan studio space and think nothing of it. But the artists who work there love it.
"To me, there's something about having a white room with a concrete floor that says art studio. Every art building that I've been in, there have been at least one of those rooms," Stewart said.
It's not just the space that lets the artists do their best work – it's rubbing shoulders with each other that makes a big difference.
"My favorite part recently has been actually having people in this space. I think there's not a huge artist's community in Marion, and so that had been something that I had been kind of craving just having around me, even just doing their thing," Mosher said.
The warehouse space isn't new. Once, it was used for storage for a furniture store, and later it housed a metal concert venue, Stewart said.
"People would go and sign all their band names back there, and so having already a history of people being in this space and doing creative work in whatever they wanted to just adds more meaning to it," Stewart said.
Mosher said the city of Marion has already encouraged its new resident artists by funding a mural to be painted on the outside of the building.
Sara Barker is a reporter for a Ball State University arts journalism class.