Prison Coding Program Expands To Pendleton With Google Grant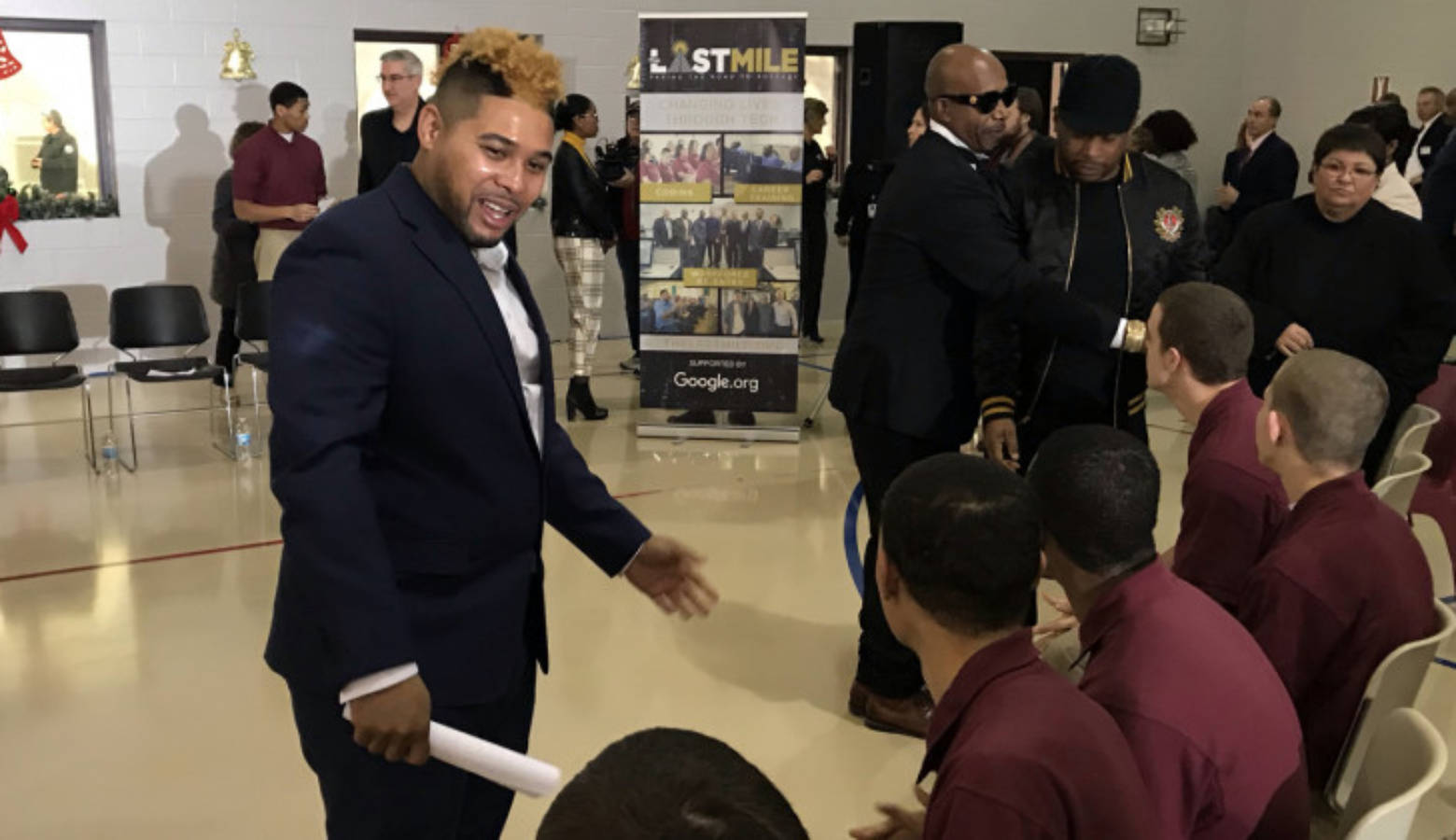 A program that trains Hoosier prisoners to become software engineers will expand after its first year in Indiana. As Indiana Public Broadcasting's Drew Daudelin reports, Governor Eric Holcomb has announced new support for the effort from Google that will bring the program to Pendleton.
The program is called The Last Mile. It's designed to prepare incarcerated individuals for tech jobs through virtual coding courses.
With a new $2 million grant from Google.org, the company's charitable arm, it's now coming to the Pendleton Juvenile Correctional Facility.
At an announcement at Pendleton, Governor Eric Holcomb directly addressed the few people from the correctional facility in attendance.
"Technology is scaling up and changing at such an unprecedented scale and pace," Holcomb said. "You're tapping into the skills to help pioneer that change. The very skills that Google is craving. And countless other companies are looking, anxious, eager, for you to complete this mile, this last mile, so that you can start determining your destiny."
Also attending was Jason Jones. He spent over 13 years in California's San Quentin State Prison, where The Last Mile started, and was released three months ago.
He told young people in the audience that the program changed his life.
"Through coding, I've been able to redefine how people will remember me," Jones said. "I've been able to trade the labels of 'at-risk' or 'felon' for 'software engineer.'"
The Last Mile came to the Indiana Women's Prison earlier this year. A portion of Google's grant money will supply that program with new computers and audio/video equipment.
Holcomb says in its initial two year period the program will help an estimated 500 men and women in the state.