Holcomb's Budget Proposal: More Money for DCS and Education, But Ends Teacher Grants To Boost Pay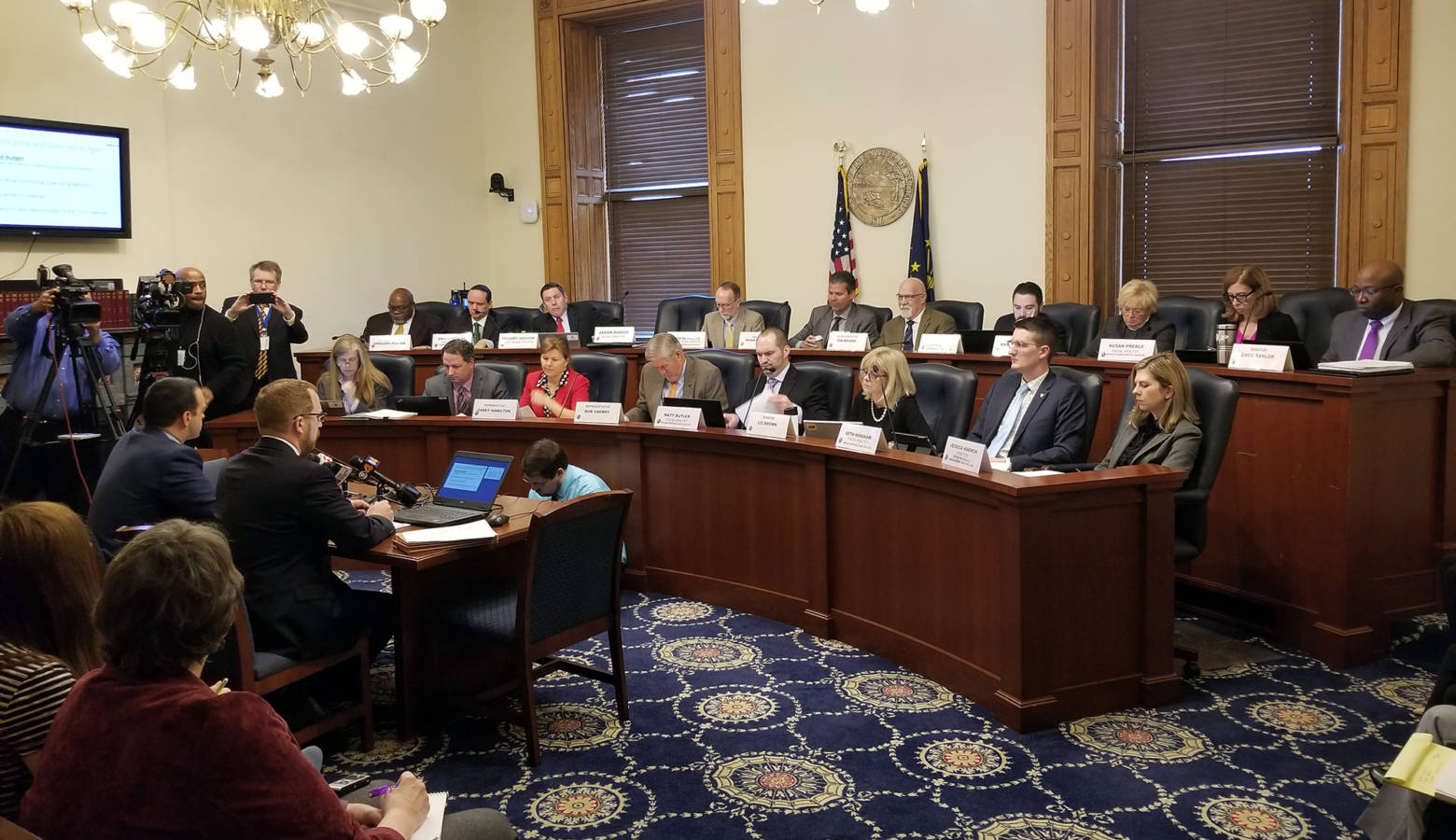 Indiana Governor Eric Holcomb has released his proposal for the state's next two-year budget. As expected, there's a large increase in funds for the Department of Child Services. And there's a call for new dollars for workforce development.
Within the proposal is also two percent increase for Hoosier schools. But, in a year where teacher pay has been a priority for many, the budget proposal cuts Teacher Appreciation Grants – which have provided bonus money to highly rated teachers in the state.
Under the proposal, a third of that funding – $10 million – would help boost the state's teacher school supply tax credit to $500. The remaining $20 million dedicated for the fund would go into state tuition support.
Holcomb's top fiscal advisors say the goal is for districts to use that additional funding for better teacher pay. But Superintendent of Public Instruction Jennifer McCormick says since funding follows the student, that money might not even make it to every school.
"Some of the districts may not receive any new moneys when it's all said and done with the way our formula works," she says. "When the money follows the child, although we get a 2 percent increase that doesn't necessarily equate to a 2 percent increase for teachers on a salary."
Even if the teacher appreciation grant money goes back into school funding, there's no way to determine how schools will use it. Lawmakers on the House Education Committee received pushback from school advocacy groups and teachers earlier this week on a bill that aims to increase pay by limiting how schools manage their budgets.
Both Democrats and Republicans on the State Budget Committee took issue with the idea of getting rid of Teacher Appreciation Grants – the only line item in the state budget dedicated to increasing teachers' pay.
Holcomb's plan also includes $3 million per year for computer science training, $2 million per year for workforce ready grants, and another $2 million per year for high school career counseling.
It also mentions his goal of expanding the capacity of On My Way Pre-K by 500 seats but offers no new money for the program to expand in other parts of the state.
New State Budget Has More New Money Than Previously Announced
State policymakers will have more new money in the upcoming two-year state budget than many previously thought.
The new budget will have more than $1 billion in new money available. That's up from the roughly $800 million that was reported last month at a state revenue forecast presentation.
The difference comes from what's essentially a calculation error – the original estimate didn't consider the current fiscal year, which is projected to generate more money than previously expected.
Office of Management and Budget Director Micah Vincent says the new money helps policymakers.
"I do think that it was important that the items that the governor sees as a priority did get an increase that may not have been expected by some," Vincent says.
There's another revenue forecast coming in April before lawmakers finalize the budget. Two years ago, that forecast was wrong by about $150 million, as the state collected less than the budget planned for.
The governor's plans are largely seen as a starting point for negotiations among lawmakers, and the state's final budget will likely have several changes.