Republican Senator Jim Merritt Running For Indianapolis Mayor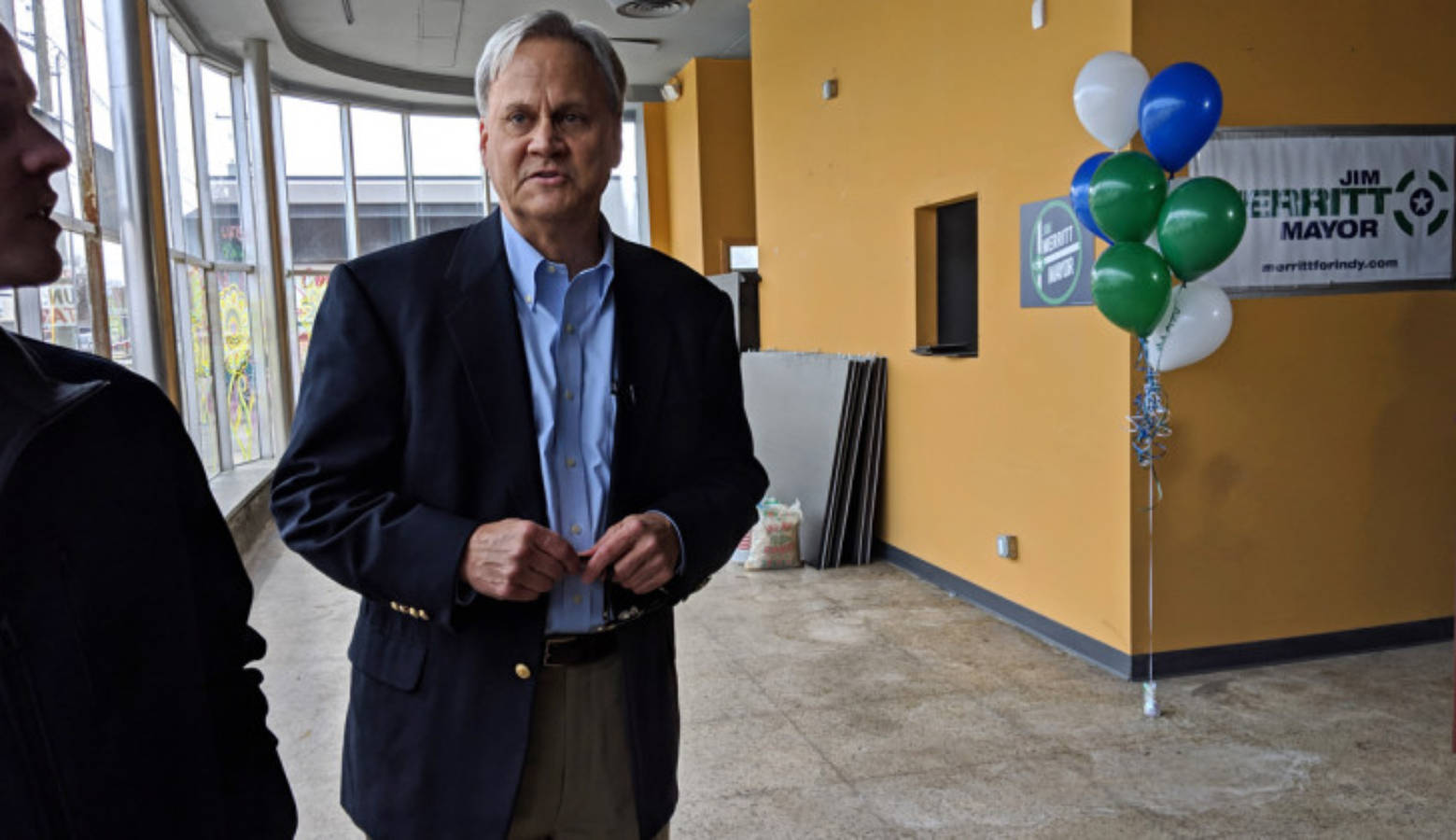 In an old, abandoned car dealership north of downtown Indianapolis on Thursday, Jim Merritt confirmed what many have expected for months. The state senator will seek the Republican Party's nomination for mayor of Indianapolis.
Merritt's first speech as a candidate focused primarily on three things – homelessness, crime, and grassroots support.
He says the current administration, led by Democratic Mayor Joe Hogsett, has failed to come up with long-term solutions to many of the city's problems.
"My mom doesn't drive anymore. But if my mom was going to the grocery, I'd be worried about her getting out of her car and getting into the store. People feel unsafe," Merritt says.
There were a record number of criminal homicides in Indianapolis last year, but the city says overall violent crime is down.
Merritt was first elected to the state Senate in 1990. He narrowly won re-election in November, losing the portions of his district that are in Indianapolis, while winning in suburban Fishers.
Hogsett was elected mayor in 2015 and formally launched his re-election campaign last month.
The Associated Press contributed to this report.