Winter Storm Warning Midnight Tonight (Fri.) Through Sunday Morning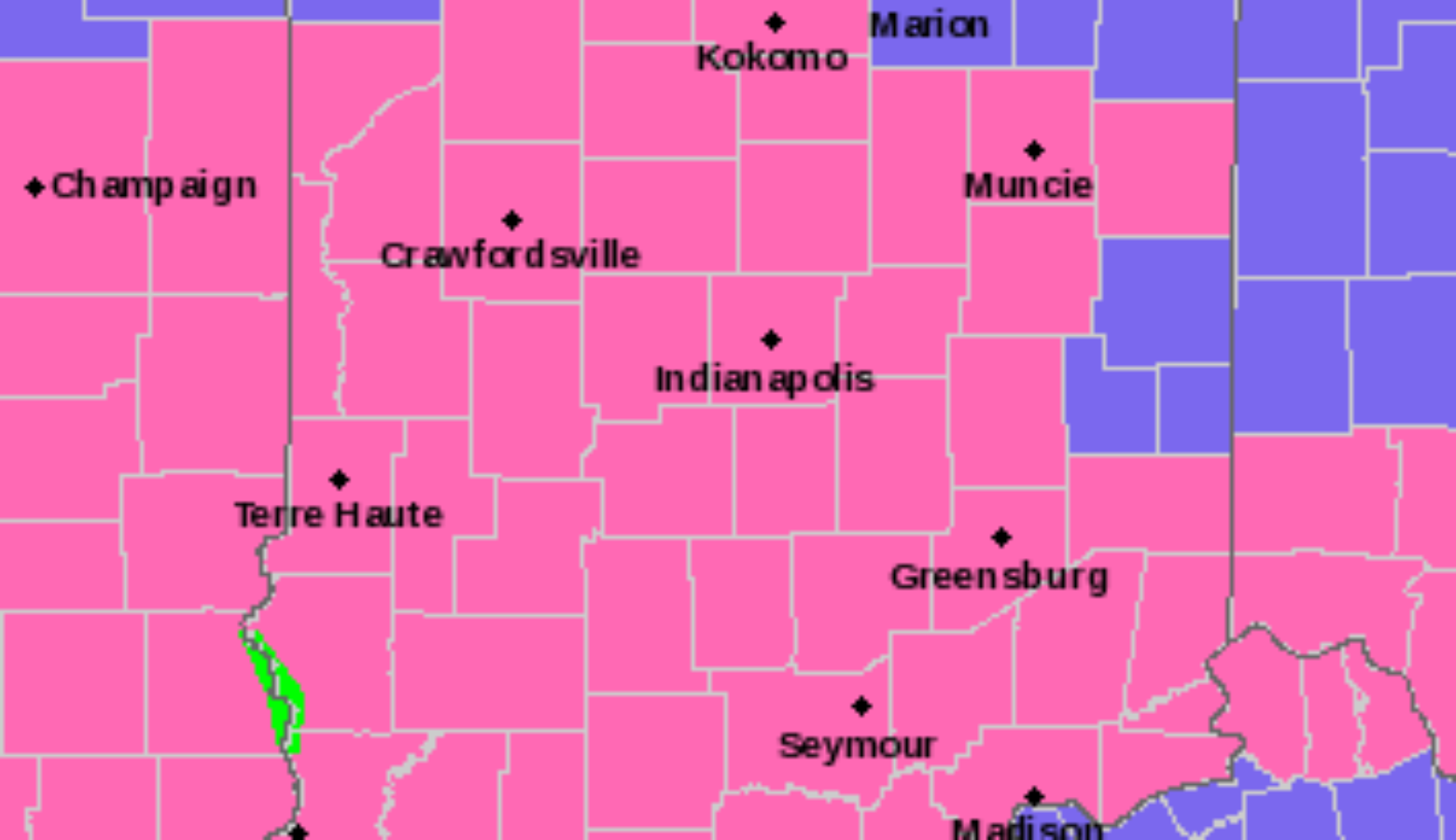 The National Weather Service (NWS) has issued a Winter Storm Warning in effect from midnight tonight (Fri.) until 7 a.m. Sunday.  For the Muncie area, four to six inches of snowfall is expected, with locally higher accumulations.  A forecast of five to seven inches of snow is on the slate for Indianapolis.  The bulk of the snow will fall on Saturday.
NWS forecasters say a Winter Storm Warning means snowfall will make travel hazardous or impossible. Officials say if you must travel, keep an extra flashlight, food, and water in your vehicle in case of an emergency.  The weather service says travelers on Saturday should consider postponing trips to a better weather day.  Health professionals recommend making sure patients on prescription medications get refills before the storm, in case medicine supplies are running low.
The latest Indiana road conditions are available from the Indiana Department of Transportation's Indiana Trafficwise at 800-261-7623.  Officials urge citizens not to call 911 for road information, and to route all such calls to 800-261-7623. Road information is also available online at in.gov.
Stay tuned to IPR and indianapublicradio.org for the latest weather and road information.