Former US Senator Birch Bayh Dies At 91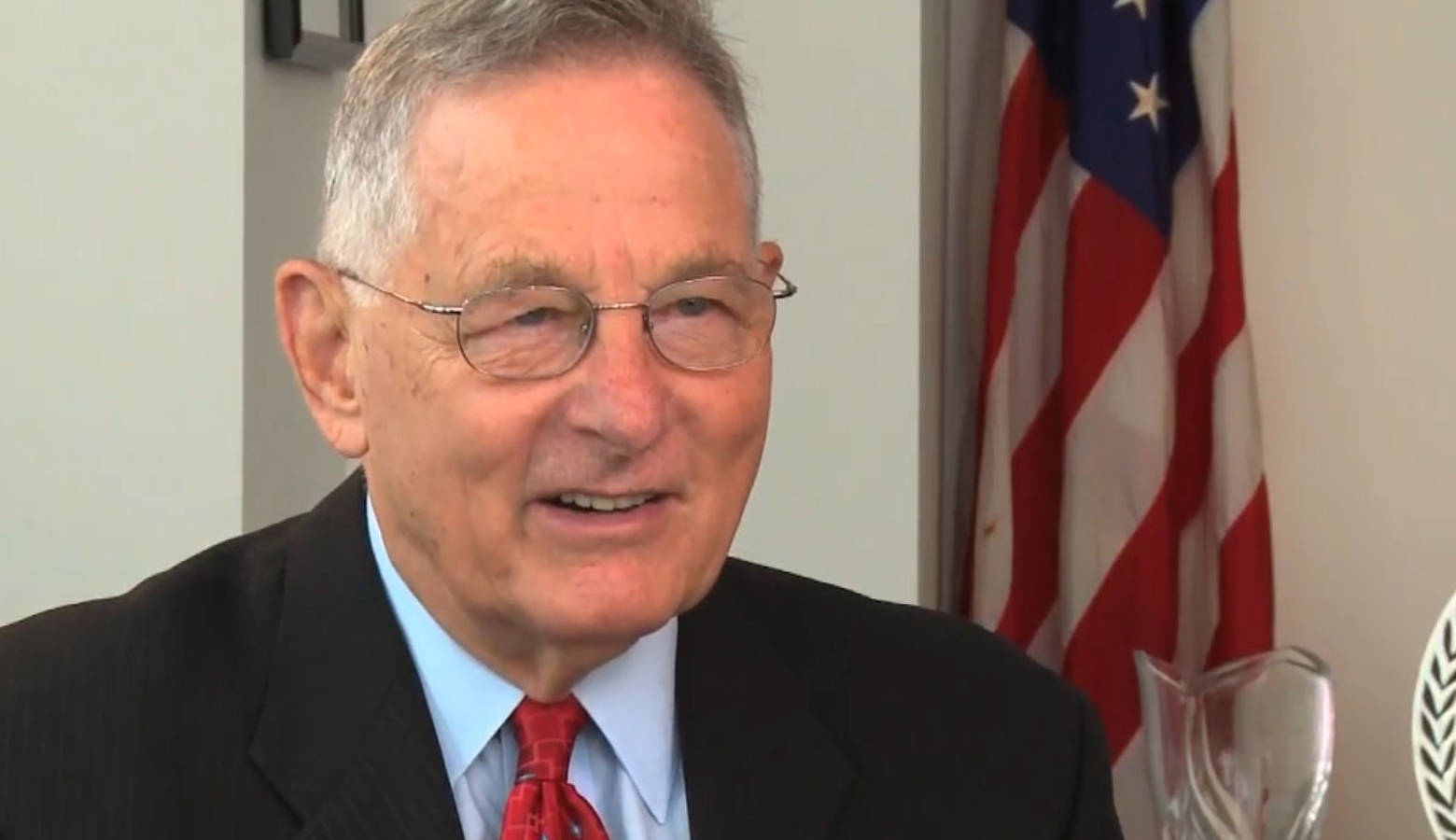 Former U.S. Sen. Birch Bayh, who championed the federal law banning discrimination against women in college admissions and sports, has died. He was 91.
Bayh died early Thursday surrounded by his family at his home in Easton, Maryland, according to a statement released by his family. His son, Evan, followed him into politics and became Indiana's governor and also a senator.
"Birch Bayh was a trailblazer who dedicated himself to improving the lives of all Hoosiers," Gov. Eric Holcomb said in a statement. "His remarkable legislative and personal legacy transformed the country and will live on for years to come."
Birch Bayh, a liberal Democrat, won three narrow elections to the Senate starting in 1962 at a time when Republicans won Indiana in four of the five presidential elections. Bayh's hold on the seat ended with a loss to Dan Quayle during the 1980 Ronald Reagan-led Republican landslide.
Bayh was the lead sponsor of the landmark 1972 law prohibiting gender discrimination in education — known as Title IX for its section in the Higher Education Act.
The law's passage came at a time when women earned fewer than 10 percent of all medical and law degrees and fewer than 300,000 high school girls — one in 27 — played sports.
"I don't remember any law being passed that had a greater impact on opportunities for people than Title IX," says former Indiana US Representative Lee Hamilton.  "It's a classic piece of legislation."
Michella Marino, deputy director of the Indiana Historical Bureau, says the 37-word law is flexible enough to withstand challenges.
"But I think that's the genius of it too, that it has evolved over the decades to address needs that need to be met."
Bayh used his position as head of the Senate's constitutional subcommittee to craft the 25th Amendment on presidential succession and the 26th Amendment setting the national voting age at 18.
Bayh also was a leading sponsor of the Equal Rights Amendment, which would have barred discrimination on the basis of gender. It passed Congress but failed to win approval from two-thirds of the states by its 1982 deadline.
Andy Downs, director of the Mike Downs Center for Indiana Politics, says Bayh's approach to politics is as much a part of his legacy as his federal legislation.
"That approach – that idea that I'm not going to hide my beliefs, I'm simply going to explain them to you and engage with you in a conversation – is something that, I think, people in Indiana can be proud of."
Bayh is survived by his second wife and two sons – one of whom, Evan, helped further cement the Bayh name in Indiana politics, serving as governor and in his father's US Senate seat.
Lee Hamilton Remembers Long-Time Friend
Former Hoosier Congressman Lee Hamilton maintained a close friendship with former U.S. Senator Birch Bayh, one that spanned nearly seven decades.
Hamilton and Bayh first met each other in the 1950s, when they served as the presidents of the same fraternity at DePauw and Purdue.
They both went on to represent Hoosiers in Washington, D.C. in the 1960s, and remained close confidantes long after their political careers ended.
Hamilton says Bayh changed the way people campaign in Indiana.
"He would stand, for example, at the corner of the stoplight in Nashville, Indiana, when the trees were turning color and the cars would be backed up for miles.  And then he'd go down the line and shake hands with people in every car."
Hamilton says the biggest impact Bayh had on people's everyday life was likely through creating Title IX, a law that prohibits gender discrimination.
Hamilton also says Bayh never stopped campaigning – unless it was for an ice cream cone from Dairy Queen.
He loved Dairy Queens. He knew every Dairy Queen in the state of Indiana. We would drive through Osgood, Indiana at 10 o'clock and night and he'd say 'Lee, that place doesn't close til 10:30, let's stop for a Dairy Queen.'"
The Associated Press contributed to this report.