Marion Aviation Academy Soaring High With IDOE Award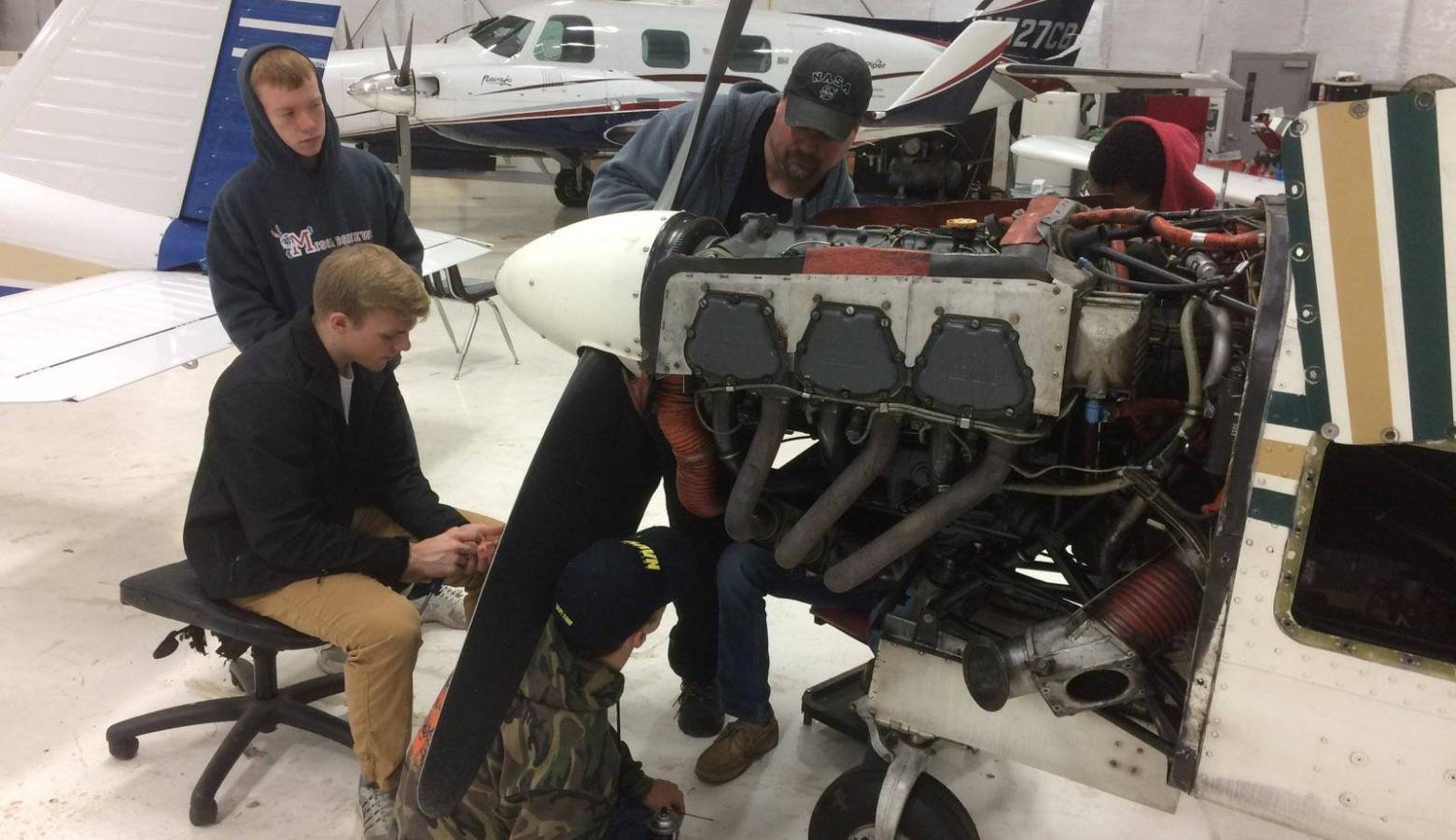 A high school vocational program in Marion has earned the state's praise.  As IPR's Sara Barker reports, the program aims to guide students into aviation careers with incentives that would cost others hundreds of dollars.
Marion Regional Career Center's Aviation Academy has received an award from the Indiana Department of Education.
The Partnership Award is for programs that work well with their communities. The Aviation Academy works with the Marion Municipal Airport and the city to make the class happen.
The program is only on its second year, but Aviation Academy instructor Scott Simpson says it's going strong.
"Next year, we've already had a lot more interest in the flight portion of this, so I think as word gets out, that's the best advertisement."
 Simpson says almost all of the eight current students plan on graduating high school and going into aviation. That could be as a pilot, an engineer, an air traffic controller, or other airport personnel.
Emma Jacobs, a junior at Blackford High School, would like it to include more people who look like her.
"I think more females should get involved.  there's not very many females. It's a male-dominated job."
 For right now, program coordinators are trying to make the academy as inclusive as possible, and taking away flight class costs is one way.  Normally, career center director Michael Rippenger says one hour of flight instruction costs just under $200.