Muncie Company To Renovate Downtown Building; Apartment Project Dead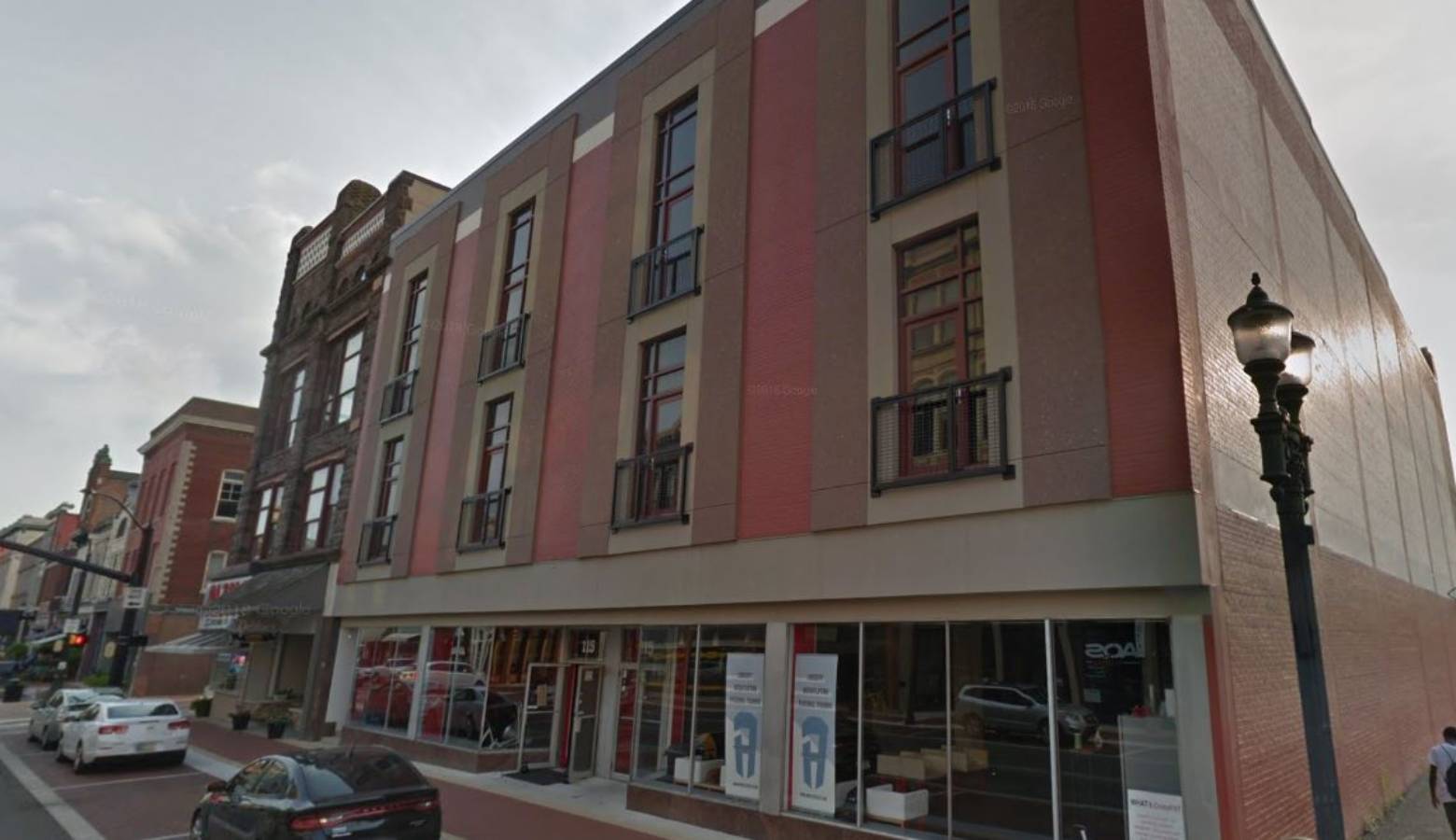 A wealth management software company founded in Muncie has announced it's renovating a downtown building in the city and expanding its workforce.  But as IPR's Stephanie Wiechmann reports, the company has purchased a building that was once slated to be turned into new downtown housing.
Muncie officials call it an "exciting reuse" for the building at 115 South Walnut, which was originally a Sears department store and until recently housed a large CrossFit gym.
Accutech Systems makes wealth management software.  It was started by current president Adam Unger's family 32 years ago in Muncie.  He says they're about "disrupting legacy providers with modern technology."
For the building renovations, Unger says the company that's been named several times on the list of the best places to work in Indiana wants to do the same.
"And create something unique, something special to attract new talent.  To attract talent that's already local, to let them know they don't have to leave to go somewhere special.  To let people that aren't from Muncie – we want them to come and we want them to see something that their first instinct is to say, 'I didn't know that existed in Muncie.'"
Accutech says it's bringing 50 employees to the building when renovations are done at the end of the year.  Then over the next four or five years, it will add 50 new jobs.
The 40,000 square foot building on Walnut Street almost had an entirely different next life, though.
In 2016, Muncie officials announced that building would be expanded and renovated into high-end downtown apartments.  The two men behind the project, Mark Peters and Gary Dannar, were the same men behind the Kitselman Pure Energy Park on the city's east side.  Now, Muncie Mayor Dennis Tyler says Accutech owns the entire building and the apartment project is no more.
"The owners that had put that plan in place became much more involved than what they imagined in the KPEP property out on East Jackson."
But Tyler says the city isn't giving up on expanding housing downtown.
"We have to put some high-end amenity, quality units within the downtown central city area.  How we do that – we're figuring all that out, but we know we've got to.  To bring the type of talent that Adam's going to be looking at as his business grows over the next few years."
Unger says Accutech believes the best way it can contribute to downtown Muncie's revitalization is to bring jobs.