State Denies Vectren's Natural Gas Plant Proposal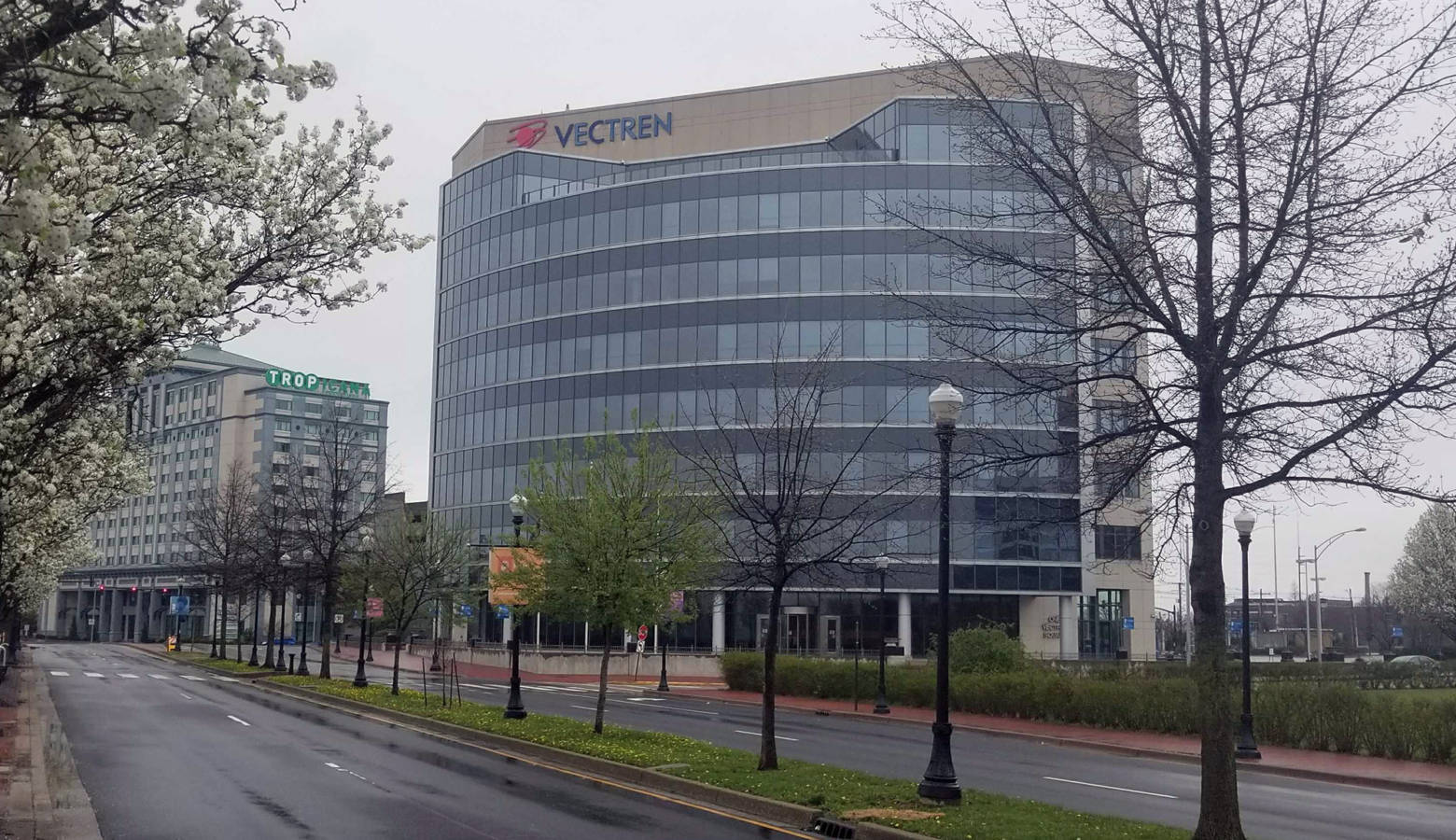 It looks like Vectren won't be getting a new natural gas plant. On Wednesday, the Indiana Utility Regulatory Commission rejected the utility's proposal for an 850 megawatt facility in the Evansville area.
In a press release, the agency said Vectren's plan would have forced its customers to pay for a plant that could become more expensive than other sources of energy in just a few short years.
The natural gas facility was supposed to replace Vectren's three coal units that are set to close in 2023. For now they'll likely have to stay open. Citizens Action Coalition executive director Kerwin Olson hopes Vectren will choose to replace them with wind and solar power instead.
"The costs of retrofitting and maintaining those power plants far exceed the costs of clean energy," he says.
READ MORE: Vectren Wants A Natural Gas Plant, Utility Watchdog Says It Doesn't Need It
Olson says Vectren's natural gas plant also would have produced more energy than the utility needed at the expense of its customers.
Vectren is expected to complete a long-term energy plan this year. The IURC suggests the utility use that plan to look into smaller-scale projects.
In a press release, Vectren released this statement from Lynnae Wilson, chief business officer of Indiana Electric Utility Business for CenterPoint Energy:
"While a large generation resource offered significant economic efficiencies, the IURC has directed us to increase our focus on the benefits of a more diverse resource mix. We look forward to continuing to discuss with the IURC investment alternatives to provide our customers affordable, reliable and balanced energy."
The IURC did approve Vectren's 50 megawatt solar farm.
Indiana Environmental reporting is supported by the Environmental Resilience Institute, an Indiana University Grand Challenge project developing Indiana-specific projections and informed responses to problems of environmental change.