Muncie Mayor's Race: Bailey and Ridenour Are Nominees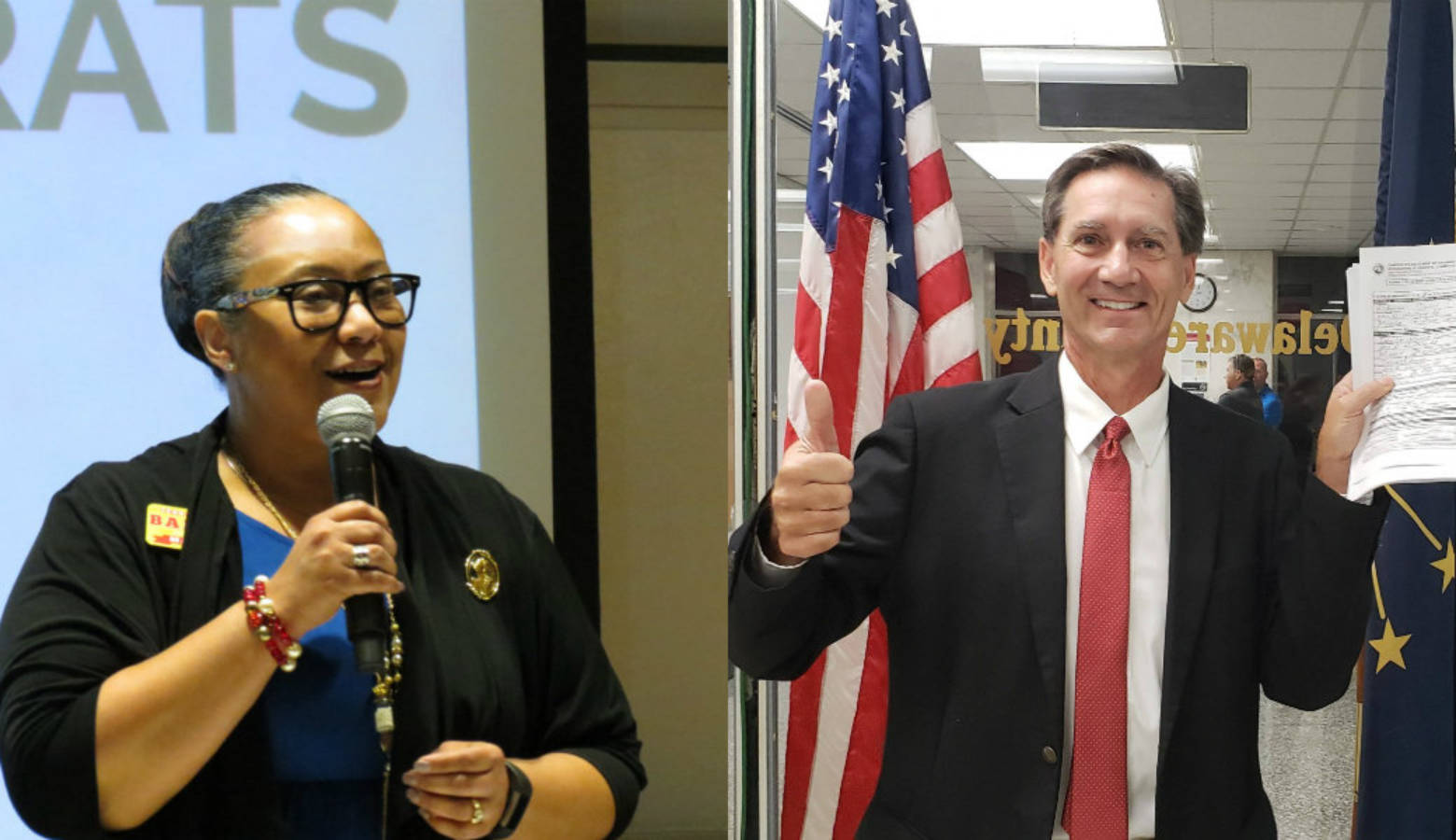 Muncie's mayor's race was one of the largest in the state.  Eight hopefuls ran to replace the retiring current Mayor Dennis Tyler.  In a contest that saw only 17 percent of voters turn out, the city's Community Development Director, Democrat Terry Whitt Bailey, and city councilman Republican Dan Ridenour have emerged as winners.  IPR's Zoe Dwiggins reports.
Moments after Terry Whitt Bailey heard she received the Democratic nomination for Muncie mayor and gave her victory speech, she embraced her son, Jeremiah, as they both cheered.
Bailey's platform focuses on a number of issues, including government transparency, economic development, neighborhood revitalization, and inclusivity of all people.  She also talks about the importance of accessibility.
"When someone says, 'my door is always open,' that doesn't always mean that a person is accessible.  So I want people to see me go to them, as opposed to having the door open and have people come to me."
Bailey tries to include and help all people in her campaign, but she says there is a focus on young women.
"We have to appeal to, especially the young girls, that they can do it.  Obviously, somebody did that for me to let me know that I could do anything I wanted to do.  And because of that, this is where I stand today."
Of the three Republicans running, the victorious nominee Dan Ridenour's platform includes transparency and infrastructure improvements.  He also wants to work with law enforcement to help eliminate Muncie's drug problem.
Ridenour says there needs to be collaboration between the community and the administration.
"When we work together, we can make it better."
Ridenour also says this race isn't about party affiliation.
"I don't look at Republican or Democrat at this point.  I look at who is the person, where they are going to take us, what they are going to do to make Muncie better.  And that's what I intend to do."
Both candidates agree this race is far from over.
"So, we can't stop," says Bailey.  "We can't slow down because we know that we have a mission ahead of us, and we're going to do it.  So yeah, tomorrow we get to work."
"You know, so, we've got a – we've got a lot of work to do," says Ridenour.
Muncie voters will choose the city's next mayor on November 5.