Indy Bodega Model Addresses Access To Healthy, Affordable Foods In Food Deserts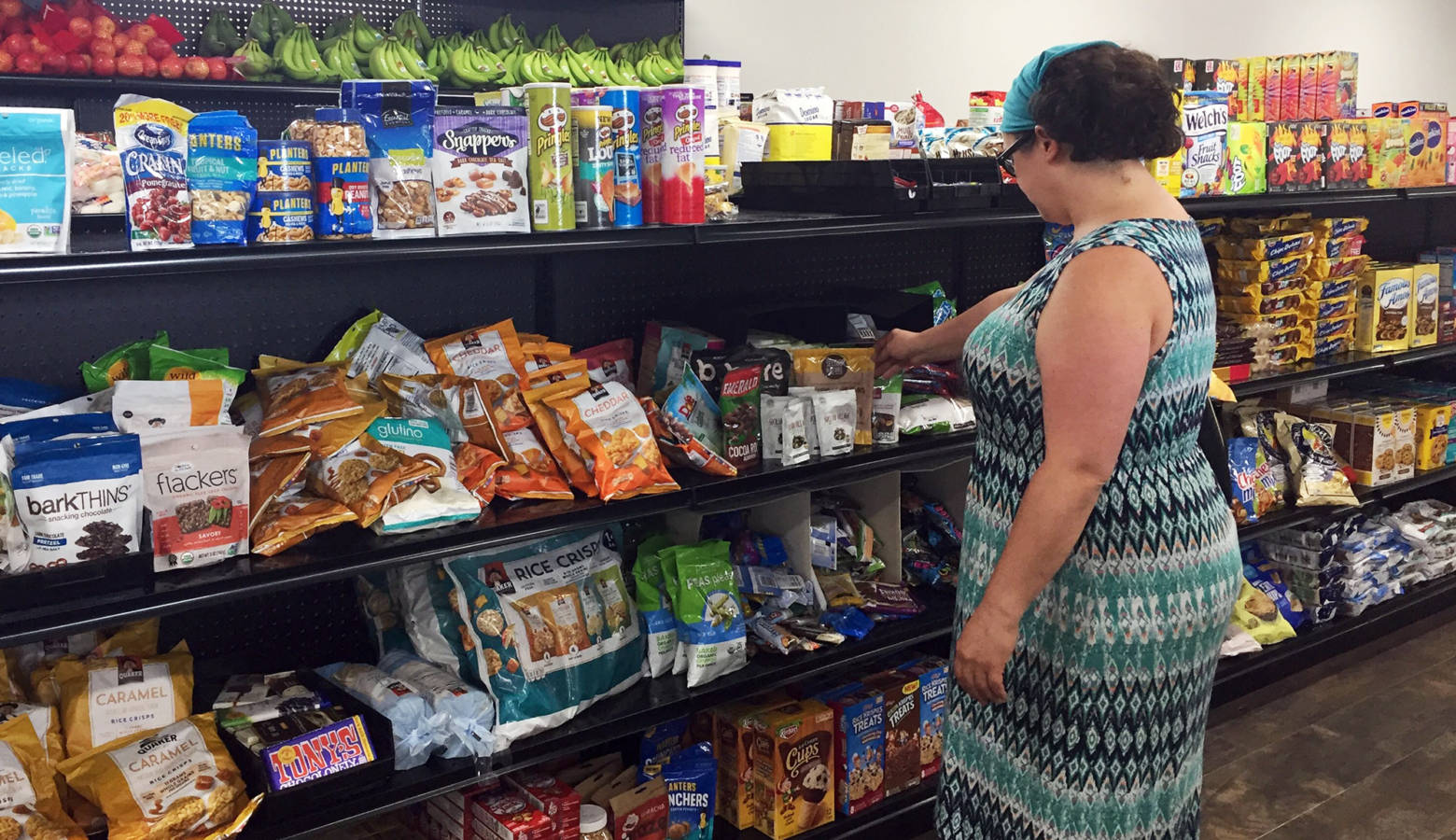 A new micro-grocery store and coffee shop has opened in one of Indianapolis's food deserts. The bodega will sell fresh fruits, veggies, and pantry staples at an affordable price. As Indiana Public Broadcasting's Jill Sheridan reports, the last grocery store in the area closed in 2015.
Bodegas are small grocery stores that often serve as community spaces. Cleo's Bodega is in one of the city's worst food deserts – an area with limited access to affordable, nutritious food.
Brandon Cosby, executive director at Flanner House, doesn't care for the term food desert.
"A desert is a naturally occurring phenomenon," Cosby says. "In the wealthiest county in the world that produces almost half of the world's food, that you have people in urban and rural areas who can't get access to food, that's not natural."
Cosby says everything in the micro-grocery store is under $6.
"Bananas, apples, potatoes, oranges, peppers, lettuce," says Cosby.
Flanner House received a grant from the city to create the bodega.
The store works with an organization that recovers food to stock the shelves. They will also sell some of their produce from an onsite urban farm.
Cosby says after the last grocery closed in the area in 2015, it became clear they needed to act to make healthy choices easier for the community.
"Really pushing this notion of creating this healthy food access point where we'll be able to impact things like obesity, hypertension, diabetes all of those kind of social health indicators," says Cosby.