For 50th Anniversary Of Apollo 11, Purdue Archives Highlight Alumnus Neil Armstrong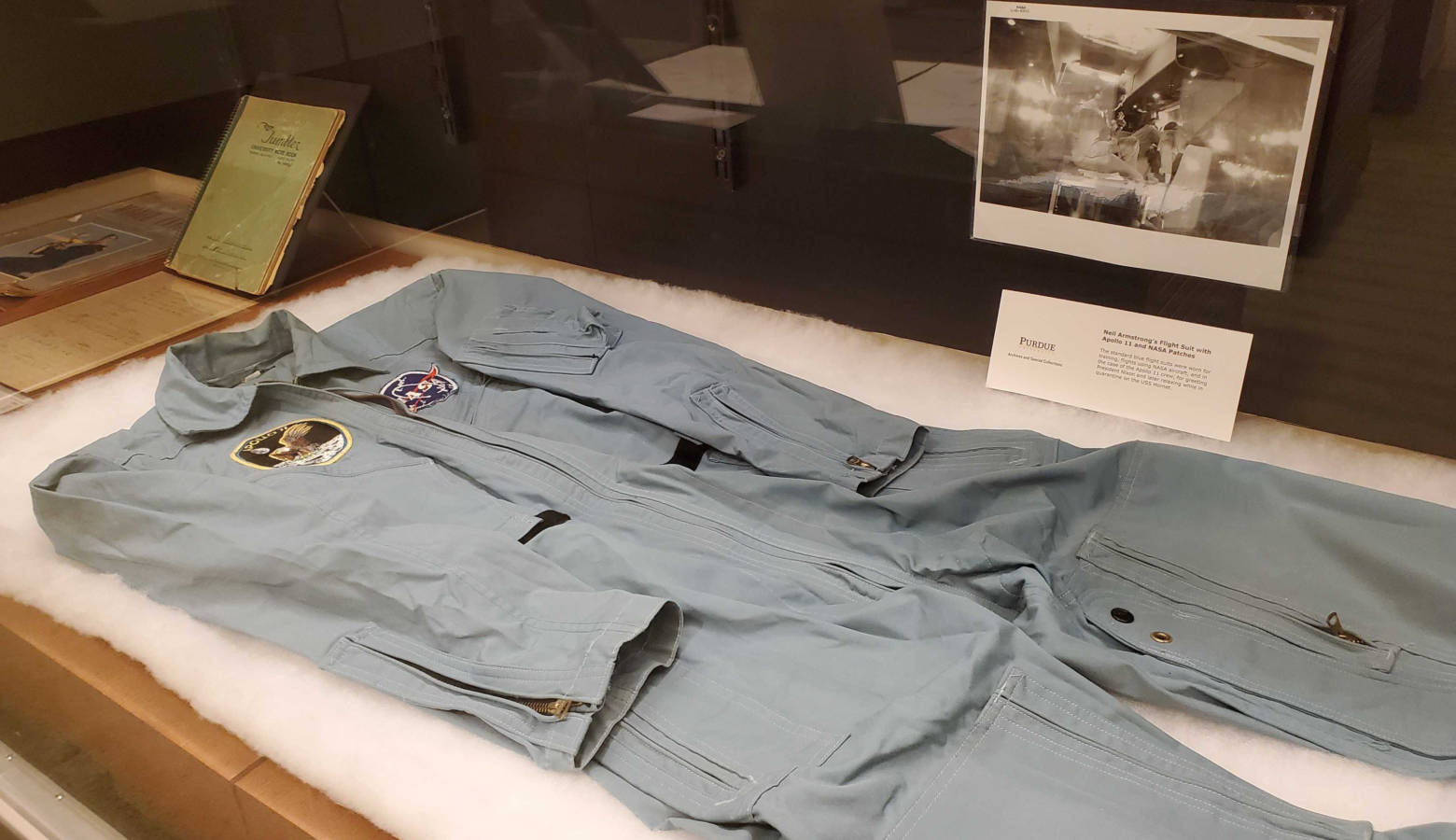 To commemorate the 50th anniversary of Neil Armstrong's first steps on the moon – along with the days leading up to and following the mission – Purdue University Archives has created a public exhibit titled, "Neil A. Armstrong Papers."
Tracy Grimm is the Barron Hilton Archivist for Flight and Space Exploration and associate head of Archives and Special Collections. She says Armstrong and his wife Carol have donated a large number of memos and artifacts to the archives that were combed through for the exhibit.
"We have over 450 boxes of Neil's personal papers here and so we selected a very small group of materials that relate to the Apollo program and his role in that and that's what's on display," says Grimm.
The exhibit is comprised of parts of Armstrong's life before, during and after the historic Apollo 11 mission. Some of the selected pieces include one of Armstrong's Apollo 11 training suits, his acceptance letter to NASA and a report card from his time at Purdue.
Grimm says papers from Armstrong and other renowned astronauts and engineers will help pave the way for the future of space exploration.
"When people study what people–how people solved problems in the past, they can really learn about how to–innovative ways to tackle things in the future," she says.
While only a few of the thousands of papers can be in the exhibit, students are able to access the documents throughout the year for classes and research.