Indiana Heat Wave Due To Remnants of Tropical Storm Barry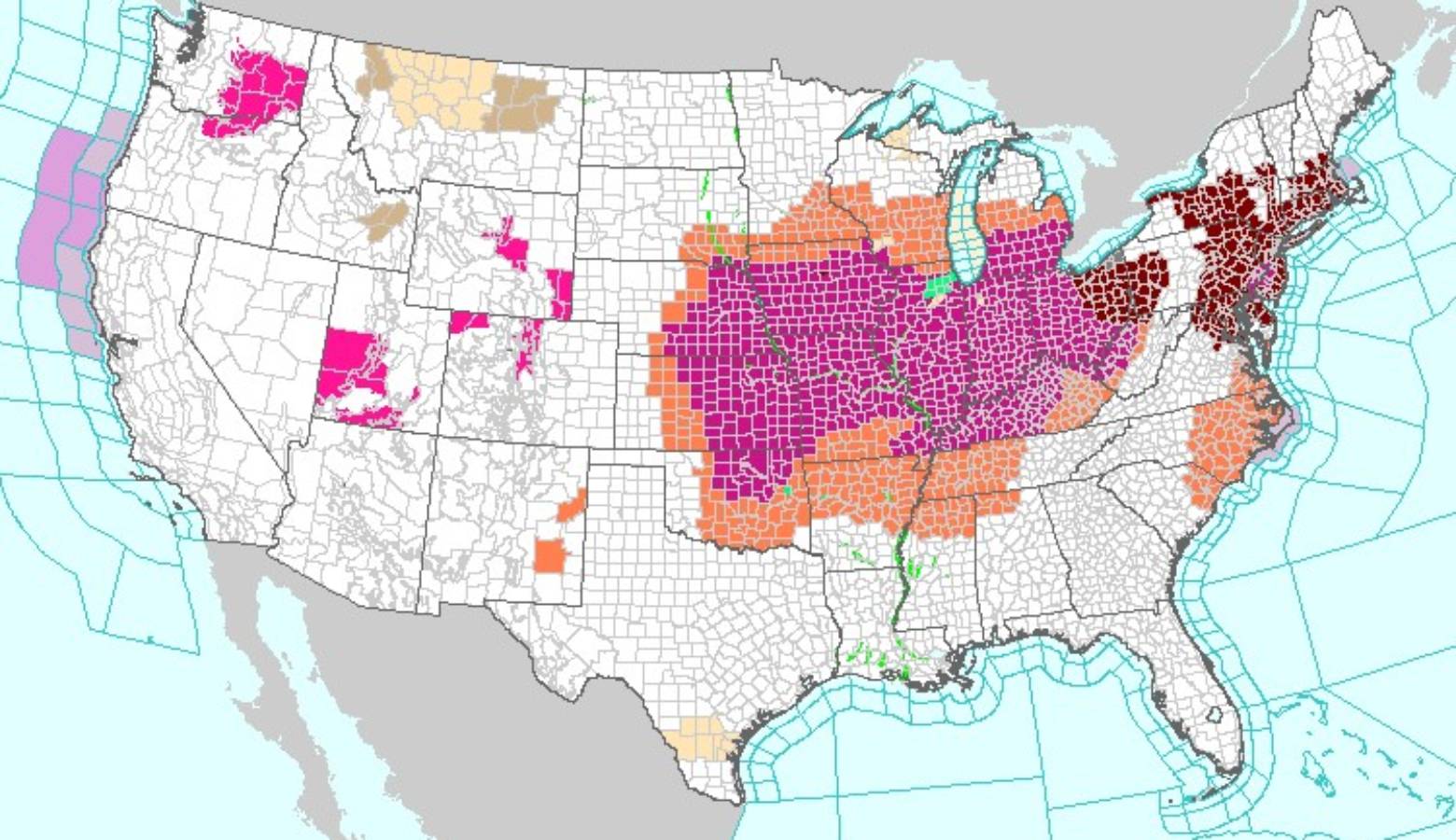 The National Weather Service says the intense heat we're feeling outside now is a byproduct of what's left of Tropical Storm Barry.
Agency Meteorologist Mike Ryan says Hoosiers in most parts of the state can expect high temperatures combined with high humidity through Sunday.
He says the tropical humidity is what makes this heat wave so unusual.
"It's amplifying, basically, how it feels outside with the temperatures that we're expecting in the afternoon," he says.
Ryan says this combination can make for dangerous heat indices, some reaching as high as 110 degrees.
More than 100 local heat records are expected to fall Saturday, according to the National Weather Service. Most won't be record-daily highs but record-high nighttime lows, and that lack of cooling can be dangerous, meteorologists say.
Ryan advises people to check on children and pets for signs of dehydration or heat stroke, which can include light-headedness, lack of sweating, nausea and vomiting.
"You know, what we encourage is, if you have to work outside, maybe trying to – if you can – do things in the morning and evenings when it's a little bit cooler, and also just limiting your time working outside," he says.
Ryan says temperatures will cool off by early next week.