New Muncie Schools Leader: "Most Exciting Job In The State Of Indiana"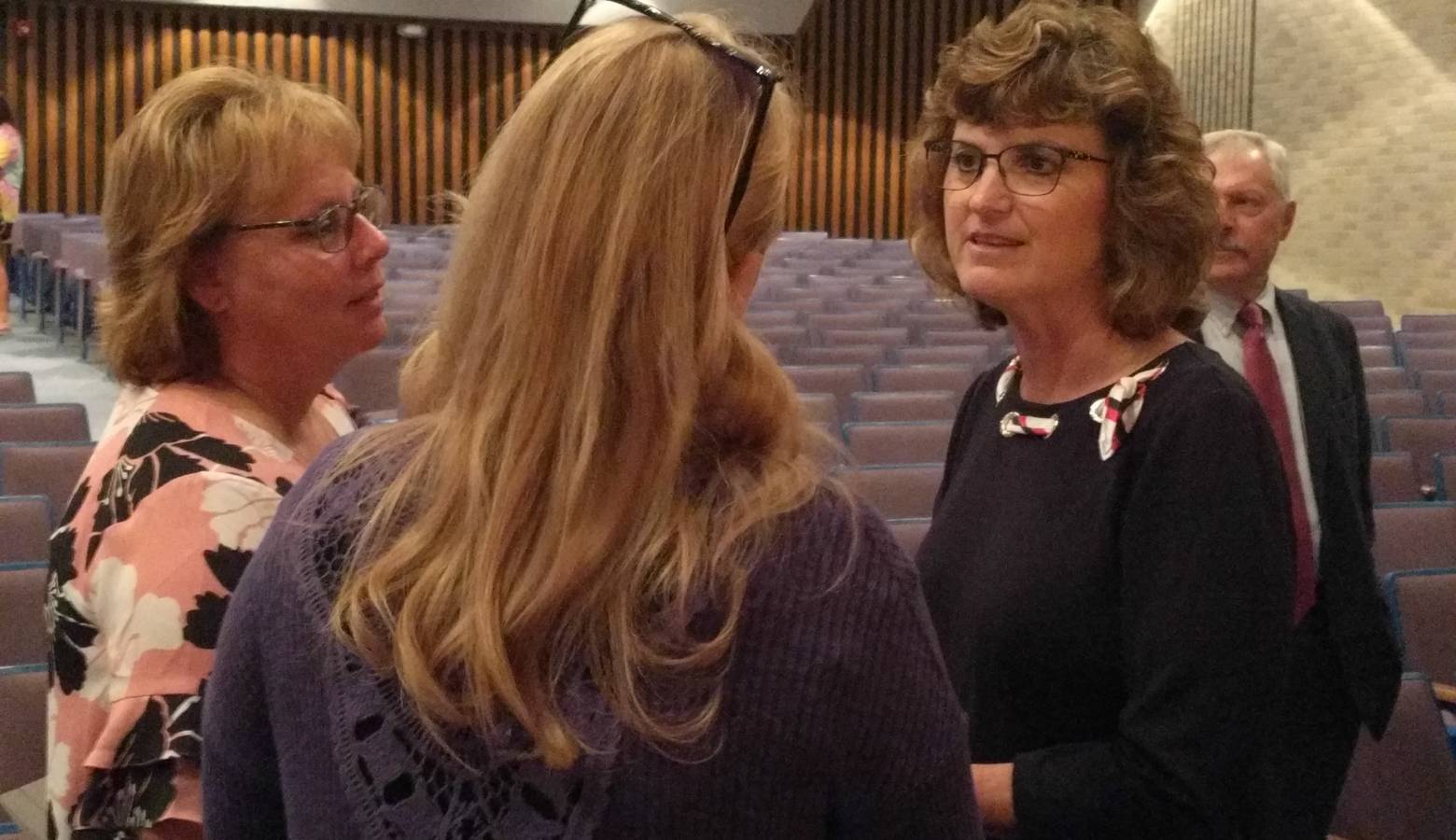 The head of Indiana's State Board of Education will soon lead Muncie Community Schools.  As IPR's Stephanie Wiechmann reports, district officials say they've hired more than just a superintendent.
When asked why she would leave a state government job to move to Muncie, Dr. Lee Ann Kwiatkowski put it simply.
"Quite frankly, I believe that this is the most exciting job in the state of Indiana, if not the nation."
Kwiatkowski brings a long resume to Muncie, including 18 years of classroom teaching and serving as chief of staff for the state's Department of Education. Among her jobs:
teacher in Indianapolis Public Schools
principal and assistant superintendent for M.S.D. Warren Township
Senior Education Advisor for the Office of the Governor
She'll now take up a title almost as long as her current one – Director of Public Education and CEO of Muncie Community Schools.
MCS board president Jim Williams says because the district is being run by Ball State University in the first-of-its-kind legislative-mandated arrangement in the state, Kwiatkowski is being asked to do much more than a superintendent.
"One of the things that we wanted to communicate as a board was that this is a unique model, it is different, and if you look at this [job] description, we are asking more of this individual than has traditionally been asked of superintendents.  And to distill it down – although it's broader than this – the core is, as much as anything, engagement with the broader community."
Kwiatkowski says she's excited the circumstances allow for innovation and for the district to become a model for others.
She says she'll combat the negative perception of Muncie schools in the state by publicizing the good things that have already been accomplished, like stabilizing enrollment and raising philanthropic dollars from the community.
"I know once I get in schools and start meeting with students, I'm going to hear more and more positive stories.  And we need to share those positive stories."
Kwiatkowski has signed a three-year contract with the district.  She will be relocating to Muncie and her official start date is July 11.
The school board has set up three open houses for the community to meet Kwiatkowski:
July 16, 6:00 – 7:30 PM, Southside Middle School
July 22, 6:00 – 7:30 PM, Northside Middle School
July 29, 6:00 – 7:30 PM, MPL Kennedy Branch Library (as part of a "Community Conversation" hosted by United Way of Delaware and Henry Counties)