VA Secretary Applauds Progress, Stresses Need For More Work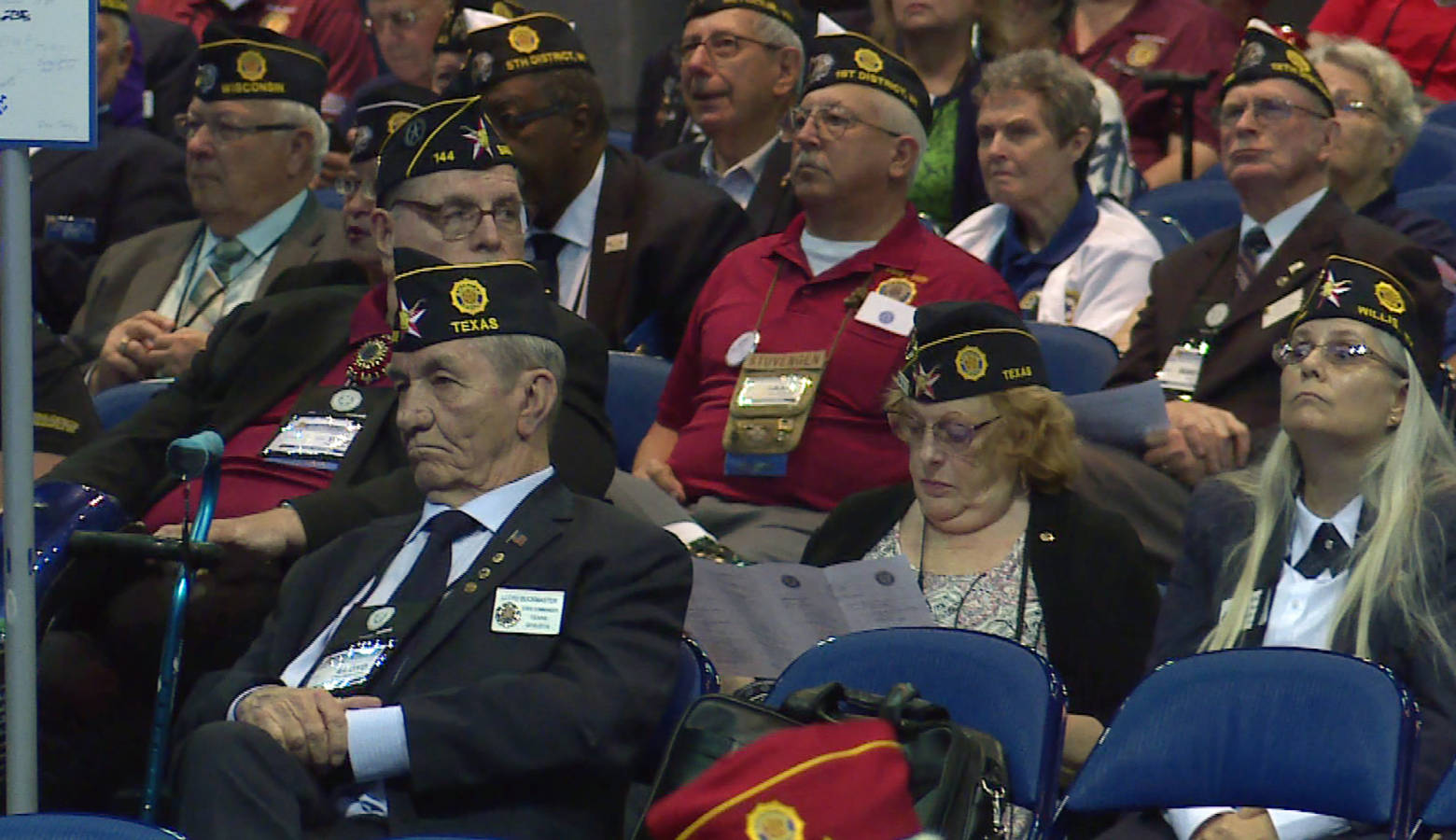 Department of Veterans Affairs Secretary Robert Wilkie says he's encouraged by progress at his agency, even as more work is needed.
Wilkie addressed the American Legion national convention in Indianapolis this week.
The VA has been beset by problems and scandals stretching back years – inadequate care, lengthy wait times. In recognition of that, Wilkie points to the MISSION Act, which gives veterans more options for care.
"If we cannot provide service to a veteran in a timely manner, then that veteran is then given the option of going into the private sector," Wilkie says.
Wilkie says he's also seen improvements in morale at the VA itself, which is yielding results – there have been a 1.5 million more appointments scheduled at VA facilities this year than last year.
"Veterans are voting with their feet," Wilkie says. "They're not demanding that we send them into the private sector – they're actually staying."
Average wait times at VA facilities have become as good or better than private sector options.
Wilkie says a newly-created task force on veteran suicide is the beginning of, in his words, a "long overdue national conversation about mental health."
READ MORE: Pence Makes Case For 2020 Election At American Legion National Convention
The Trump administration says the VA has tried to make strides in mental health care – veterans who need such care are seen immediately at VA facilities. But he notes there's still work to be done.
"We only see about six of the 20 veterans who take their lives every day," Wilkie says.
Wilkie says he hopes the new task force finds solutions that reach beyond military and veteran communities.
Contact Brandon at bsmith@ipbs.org or follow him on Twitter at @brandonjsmith5.