Ball State Sees Record Enrollment And Says Test-Optional Applications Helped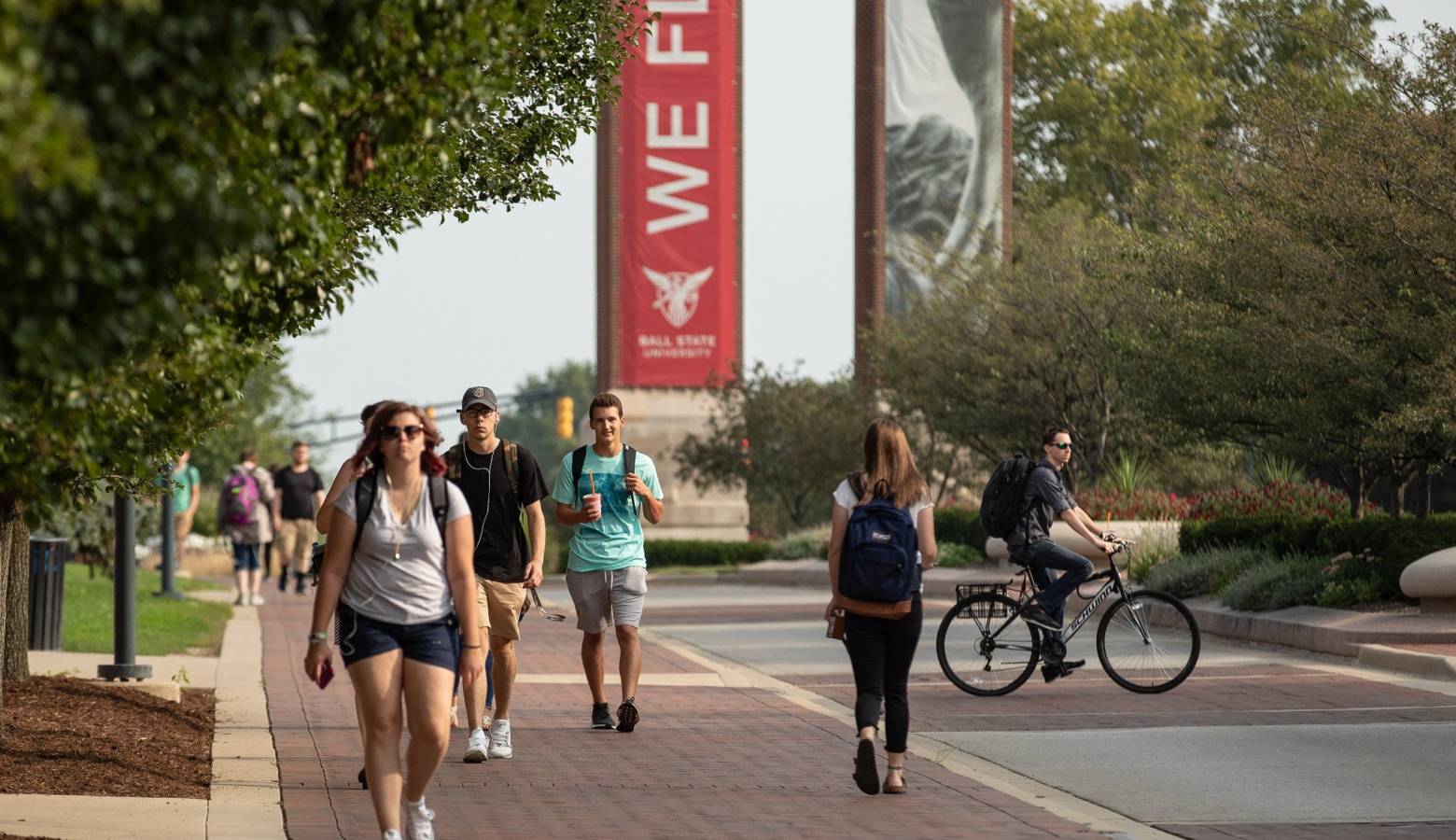 Ball State University has set several enrollment records with this year's classes – including for the largest freshmen class.  And as IPR's Stephanie Wiechmann reports, officials say the school's transition to test-optional applications helped them get there.
This semester, there are a total of 22,541 students being educated by Ball State University – a record and a total enrollment increase of about 650 students from last year.  That includes the largest freshmen class ever at 4,034 students.
After celebrating with Board of Trustee members, Vice President for Enrollment Planning and Management Kay Bales says this isn't the top numbers the campus could see.  There's room to grow.
"It's an art and science, so you don't always hit an exact number that you might be looking for or a range.  And part of it is also depends on how many students are graduating in the surrounding areas where we're marketing, as well."
 The record class numbers have come from a record number of applications – more than 27,000.  Thirty-one percent of those came in test-optional.  This was the first class that Ball State allowed to submit applications without scores for the SAT or ACT.  And it's the first public four-year university in Indiana to make the change.
At a Glance:
8,733 test-optional applications
4,712 of those admitted
1,096 of those enrolled
92% of test-optional freshmen are from Indiana
Bales says it helped to see results this year, but she's already looking to next year.
"But to truly see the impact of such a big decision like this, it really will take a couple of years.  But at a minimum, it will take us until next fall, until we really see the performance of the students that just came in."
Not every number was positive this year.  About 75 percent of last year's class stayed for a second year.  That's a drop of about 2.5 percent.  University officials say first-generation college students and commuter students were most likely to not return.