City Council Candidates Focus On Rebuilding Trust At Council Debate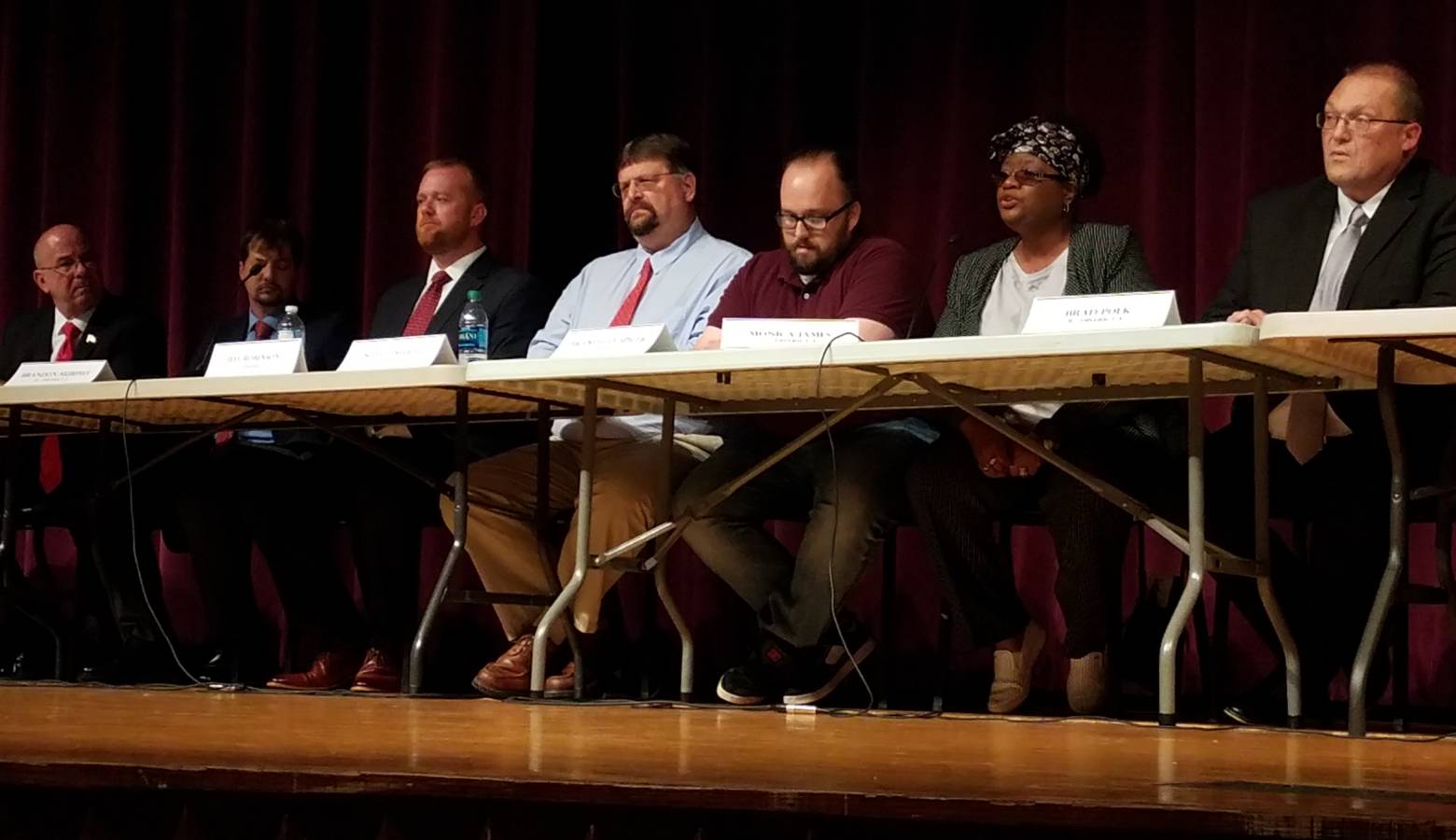 A dozen Muncie City Council candidates took the stage at Muncie Central High School Thursday night.  As IPR's Christine Hatfield reports, transparency and trust were among the major themes of the night's debate.
Two of Muncie's six districts were unrepresented at the debate, because Districts Five and Six are unopposed races.  The rest of the candidates had plenty to say on topics ranging from their ideas for regenerating Muncie's economy to the role the council plays in providing oversight for the city.
But for many, their main goal is bringing transparency and openness to the council's work.
Democratic incumbent Nora Powell says one of the council's priorities is to not only ask questions of the community, but also answer questions from them.
"With the answering of those questions, you build accountability and with that accountability comes that important trust that we need to maintain and rebuild within our community."
Republican At-Large candidate Troy Ingram says the council needs to repair its relationship with the people, as well as fix the link between county and city government.
"We can achieve so much working together, so much more than we can being separate."
And Monica James, the Green party candidate for District Four, says she thinks the public should have access to every council meeting.
"You should walk up and ask any question you want. I don't have a problem with questions. I have a problem when you're silenced from asking questions."
Thursday's debate wasn't the last chance for the candidates to speak out before the election.  The League of Women Voters will be hosting a city council candidate forum on October 17.