Muncie Mayor-Elect Begins Hiring For New Administration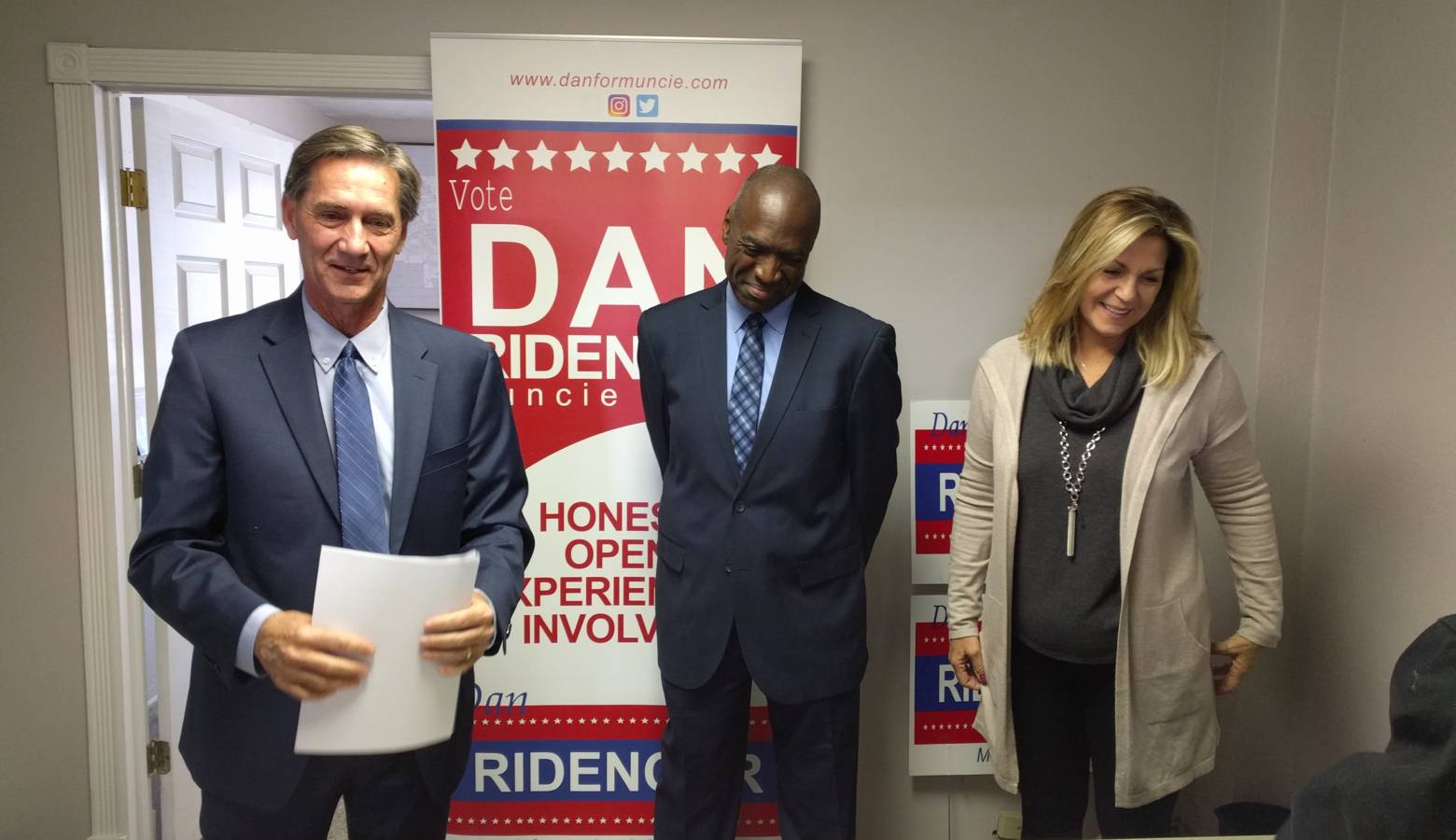 Muncie mayor-elect Dan Ridenour has opened up the application process for new city department heads and board appointments come January.  As IPR's Stephanie Wiechmann reports, he's also introducing his transition team.
Before he takes office in January, Dan Ridenour will need to fill 11 city positions and seven unpaid board appointments.  He says he views city government as a "service organization."  And he wants his organization to be sound.
"The Ridenour administration will not tolerate adjusting the rules or special treatment for any city employee.  Most importantly, we will not allow fraud by city employees in any way, shape, or form."
Ridenour has already hired his Human Resources Director.  Nancy Larson is a former Delaware County government HR director, among other county jobs.  Before January, she'll be running the hiring process for Ridenour's administration.
Leading the transition team is Dave Smith.  He's a former Indiana State Police officer and was a Democratic candidate for Muncie mayor in the primary election.  Ridenour touted Smith's background in investigating corruption and fraud.
" .. a police officer with a specialty in investigating municipal fraud cases.  He was also the key quality and fraud officer for the BMV appointed by the then-Governor."
Ridenour says Smith will have a place in the administration come January, but says it's too soon to name that position.
Since Ridenour doesn't have access to the city government website yet, he's posting job information on his campaign website.  The open, full-time positions are as follows:
Animal Control Director
Building Commissioner
Community Development Director
Controller
Economic Development (Muncie Redevelopment Commission)
Fire Chief
Police Chief
Parks Superintendent
Street Department Superintendent
Public Access (TV Broadcasts)
Mayor's Administrative Assistant
There are also unpaid board appointments to select:
Board of Works
Muncie Sanitary District
Muncie Redevelopment Commission
Police Merit Commission
Fire Merit Commission
Parks Board
Visitor Bureau Board
Ridenour says applications can be emailed to muncietransition@gmail.com.  Email submissions are preferred, but applications can also be dropped off at the Ridenour transition office at 125 E. Charles St, Suite 202.