Tony Dungy at Taylor University: God Is In The Good And Bad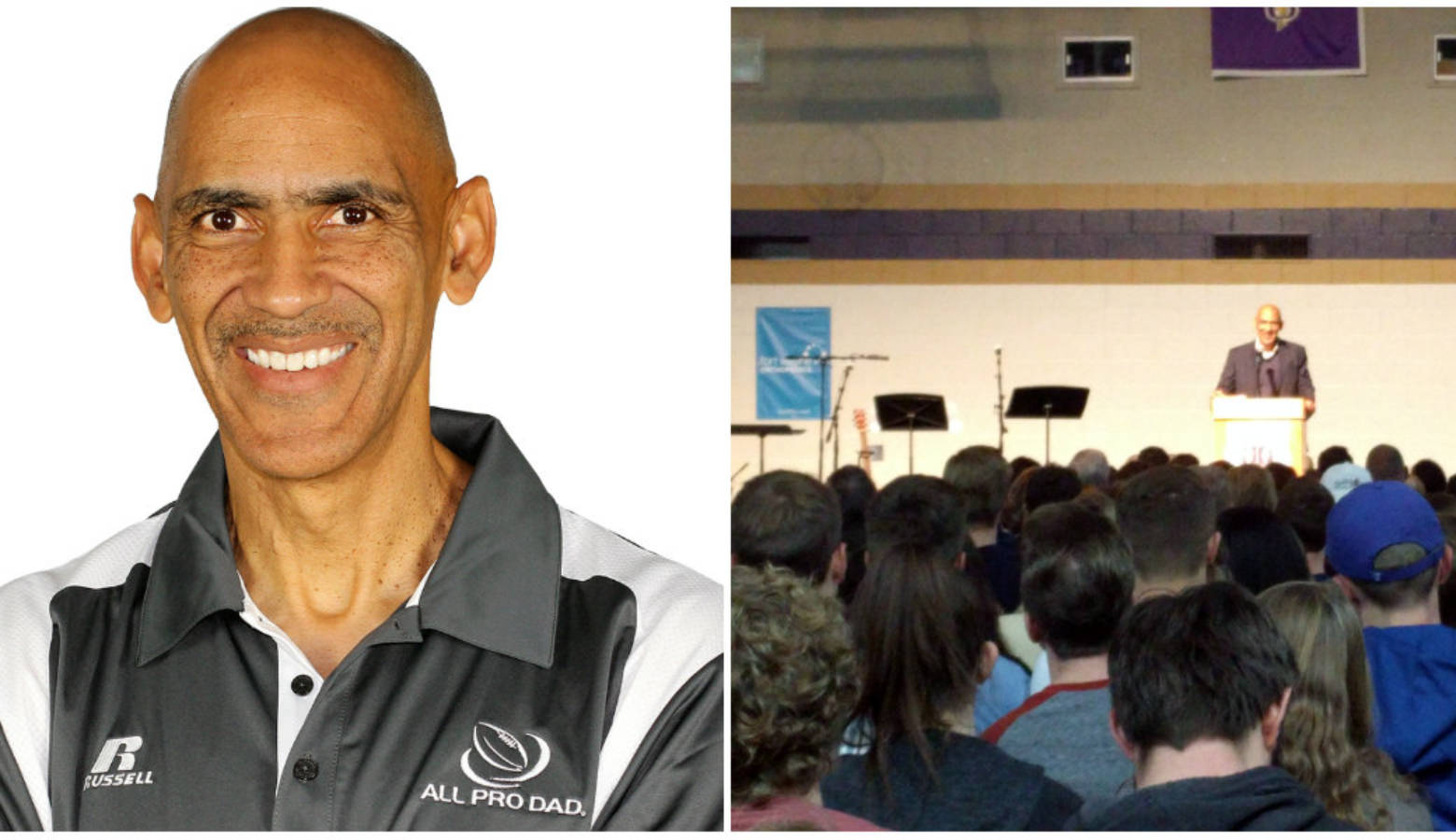 Former Indianapolis Colts coach Tony Dungy returned to Indiana Monday to give a lesson on faith to students at Upland's Taylor University.  IPR's Stephanie Wiechmann reports.
Tony Dungy says he strives to be the kind of chapel speaker that his own kids won't complain about – which means he can't be old or unrelatable.  So, to the students at Taylor University, he urged them to believe in their religious convictions on both good days and bad.
"I'm trying to use my life to lead people to Christ, whether I'm on the mountaintop of a Super Bowl victory or in the valley of being fired.  God is still there if I'll keep my eyes and heart on him."
Dungy says if it weren't for his bad days – like being released as a player with the NFL after three seasons and being fired as the head coach of the Tampa Bay Buccaneers, he'd have never made it to Indianapolis to lead the Colts to a Super Bowl victory.
"The Buccaneers, when I got there, they had 13 straight losing seasons.  Two years later, we were in the playoffs.  We were in the playoffs four out of the six years I was there, and I got fired.  What is the Lord trying to show me from this?  Well, two days after I got fired, Jim Irsay called and he said he wanted me to be the head coach of the Colts."
Dungy spoke as part of his All Pro Dad program, part of the Florida-based national non-profit Family First.