Cornerstone Offers Unique Way To Stay In Shape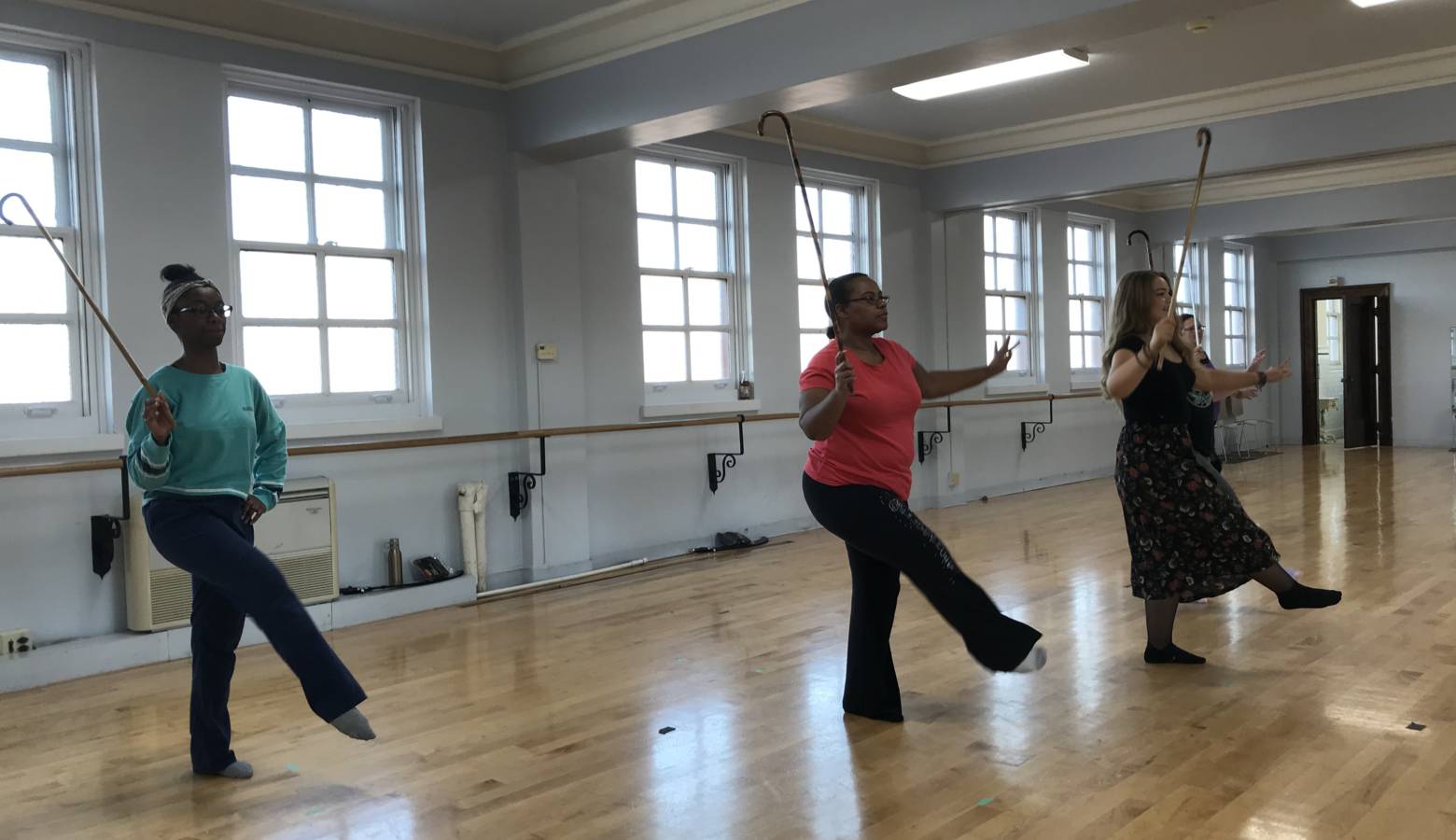 Belly dancing originated in the Middle East, but it's offered right here in Muncie at Cornerstone Center for the Arts and no elaborate, beaded harem pants or headbands are required.
Every Monday, Jenny Smithson, who has been teaching belly dancing since 2011, offers a class at Cornerstone, giving students dressed in t-shirts and sweatpants a way to de-stress and improve physical fitness.
"A lot of women come to this because it's the one hour a week of 'me time' that they get away from their family to just really focus on themselves and do some self-care," Smithson said.
Smithson refers to belly dancing as self-care, as it is good for the body and is good exercise. It works out the core and it focuses on connecting the music with the movement of the body. Belly dancing, with its emphasis on hip movement, is a unique way to move every day, and Andrea McMurtry, assistant lecturer of physical education and teacher education at Ball State University, says movements such as this can overall fitness.
"Your heart is a muscle, and it is strengthened like any muscle by using it every day at a higher intensity than it's used to. When we strengthen our heart, then we improve our cardiovascular fitness," McMurtry said.
The belly dancing courses at Cornerstone Center for the Arts can also offer a chance to engage in group fitness. McMurtry says that some people may lack motivation to engage in physical activity, but group fitness can help with this. She says that groups provide social interaction and that contributes to enjoyment and motivation, both in and out of classes.
Smithson also says that belly dancing can help with mental health.
"It helps build self-esteem and confidence in themselves. They get to know their own bodies a lot better, which is great always for them, and some of them notice that they're just feeling better," Smithson said.
Several of the women in Smithson's class will go out to dinner after each class, and Smithson says the bond she forms with her students and belly dancers all across the Midwest is her favorite part of what she does. Smithson has had students from ages 16 to 70 take her class, and they can all find ways to connect.
"I would've never been able to meet these people," she said And, you know, we come together maybe only once or twice a year for big conventions or shows, and it's like we're all best friends."
Cornerstone offers a beginner class, which is low-impact, and it focuses on learning the technique. Smithson teaches an intermediate and an advanced course, which are high impact, providing a more intense workout. The beginner course is required in order to move up.
To sign up for this group fitness experience, visit cornerstonearts.org, and navigate to the education classes section.
Abby Perrey is a reporter for a Ball State University arts journalism class.