Holcomb On Holding Teacher Pay Until 2021: 'I Want To See The Numbers'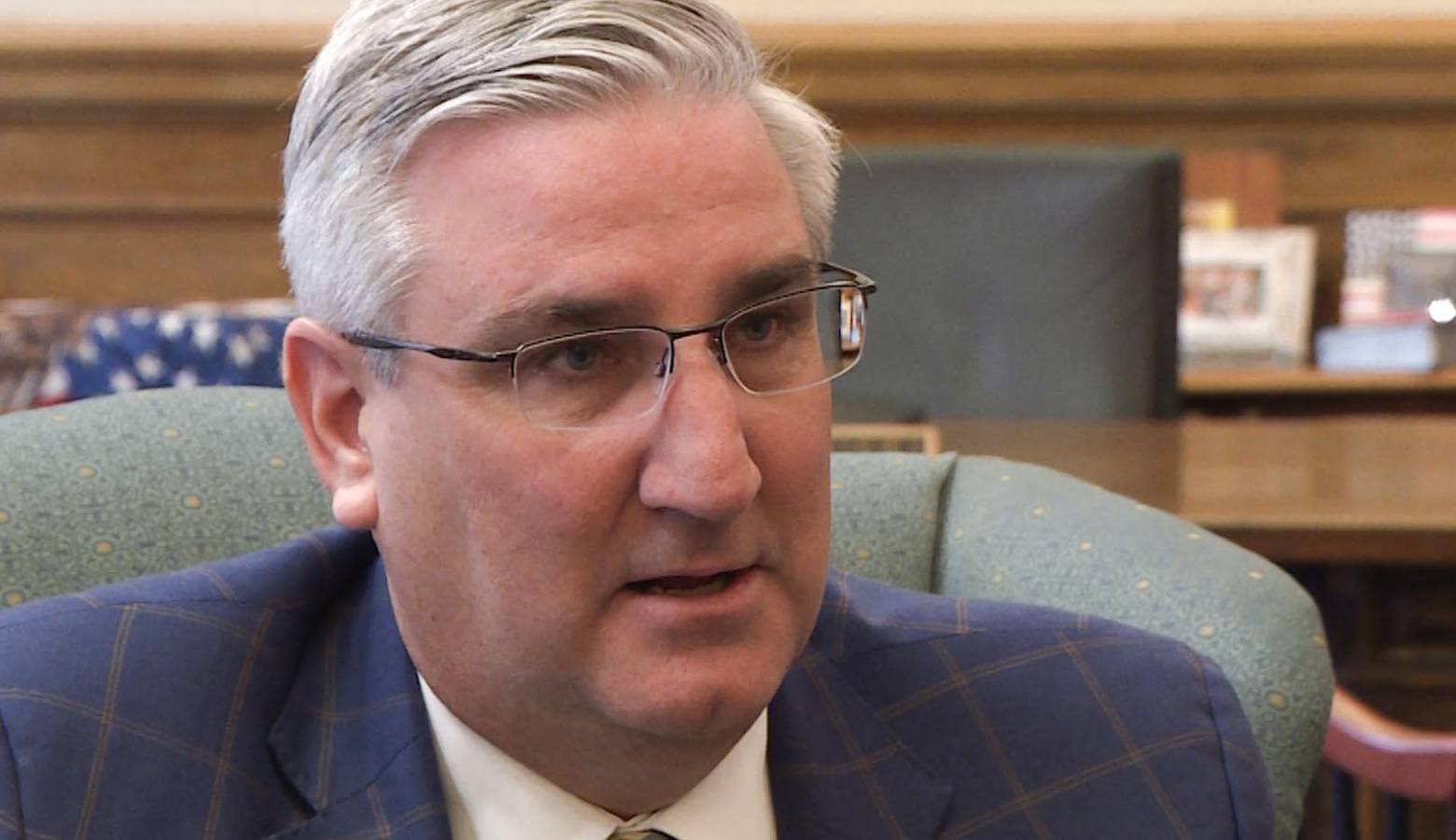 Gov. Eric Holcomb is defending his timeline to hold off on taking significant statewide action on teacher pay raises until 2021, despite calls from teachers to send more funding support to schools in 2020 when lawmakers aren't likely to open the state budget.
Holcomb has said he wants Indiana among the top three states in the region for teacher salaries, and points to school funding measures passed by lawmakers in 2019 as a reason the state can wait to press forward with budget items until 2021. That includes a $150 million boost to help schools pay off teacher pension debt, and a slight bump in tuition support.
"This is a massive step forward, but we have more steps to take," he says.
Teachers unions and Democratic lawmakers have called for more statewide action on teacher pay during the next legislative session since Holcomb unveiled his 2020 agenda in early December. Sen. Tim Lanane (D-Anderson) called Holcomb's plans "disappointing" in a statement shortly after the governor's 2020 agenda announcement.
But Holcomb says he wants to know more about the ways school money gets to teachers' salaries before adding even more dollars to the mix.
"And then now going into this next year we're going to see where all those – where the gap remains," he says.
Holcomb and other Republican leaders have called school funding levels through the latest state budget "historic," though some schools under the state's formula will receive less funding than the previous budget, or receive increases that fail to keep up with inflation rates. Lawmakers have also started looking at revising the complexity index that provides more funding to schools serving populations of at-risk students.
Some schools have already been able to offer significant pay raises with the help of local tax referendum measures, including Indianapolis Public Schools.
The governor's Teacher Compensation Commission has hosted three meetings to receive public input about how the state can raise teachers pay, and will make recommendations to lawmakers and the governor ahead of the 2021 session.
Contact Jeanie at jlindsa@iu.edu or follow her on Twitter at @jeanjeanielindz.