City Sues Muncie Sanitary District Over Engineer Board Seat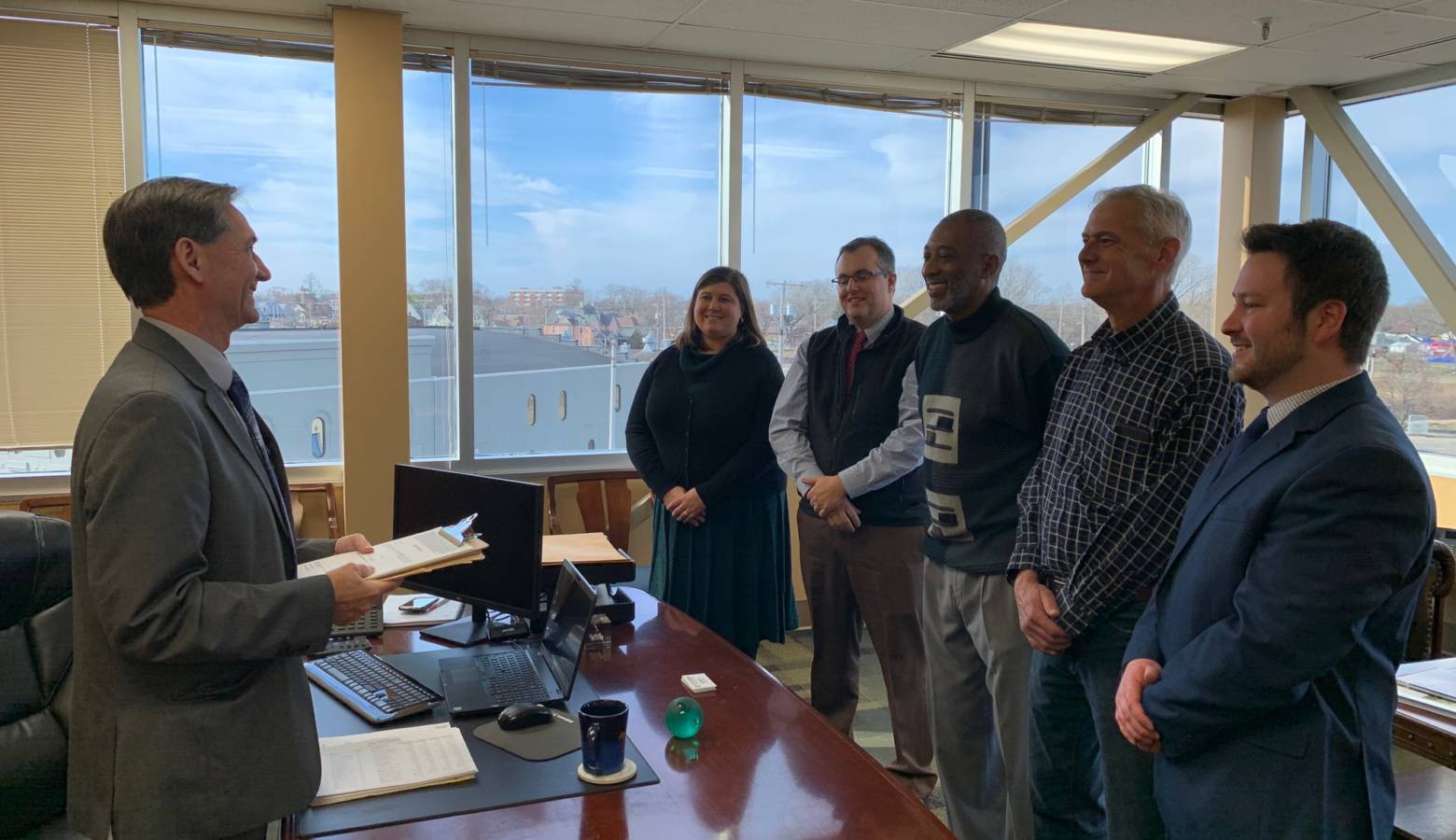 The city of Muncie is suing the Muncie Sanitary District Board. As IPR's Stephanie Wiechmann reports, the Muncie mayor's administration says the board is breaking state law by not vacating a seat for the newly-appointed city engineer.
In January, Republican Muncie Mayor Dan Ridenour appointed Brian Stephens-Hotopp to the City Engineer post. The city says a state law requires a sanitary board to keep a seat open for a city engineer.
The previous city engineer under Democrat Dennis Tyler's administration, Michael Cline, sat on the Muncie Sanitary District board. The city says his service is done and Stephens-Hotopp should take Cline's place. Because the city says the board has not done that, it's suing.
Read the lawsuit filing here [PDF].
State law says a sanitary district board can include anywhere from 3-5 members, and Muncie has a three-member board. Ridenour has proposed increasing that number to five. But, because each board member is paid a $20,000 salary, Ridenour hasn't yet said where an extra $40,000 will be allocated from to increase the board numbers.
The Muncie Sanitary District has been one of the targets of a years-long FBI corruption probe of Muncie's city government. Several MSD employees have been indicted on federal charges and await trials.
On its website, the sanitary district says all board commissioners are appointed for four-year terms by the mayor of Muncie. It says "commissioners may only be removed in accordance with Indiana Statute." The district has not commented on the lawsuit.