Ball State President: Moving Classes Online Part Of A Coordinated Nationwide Strategy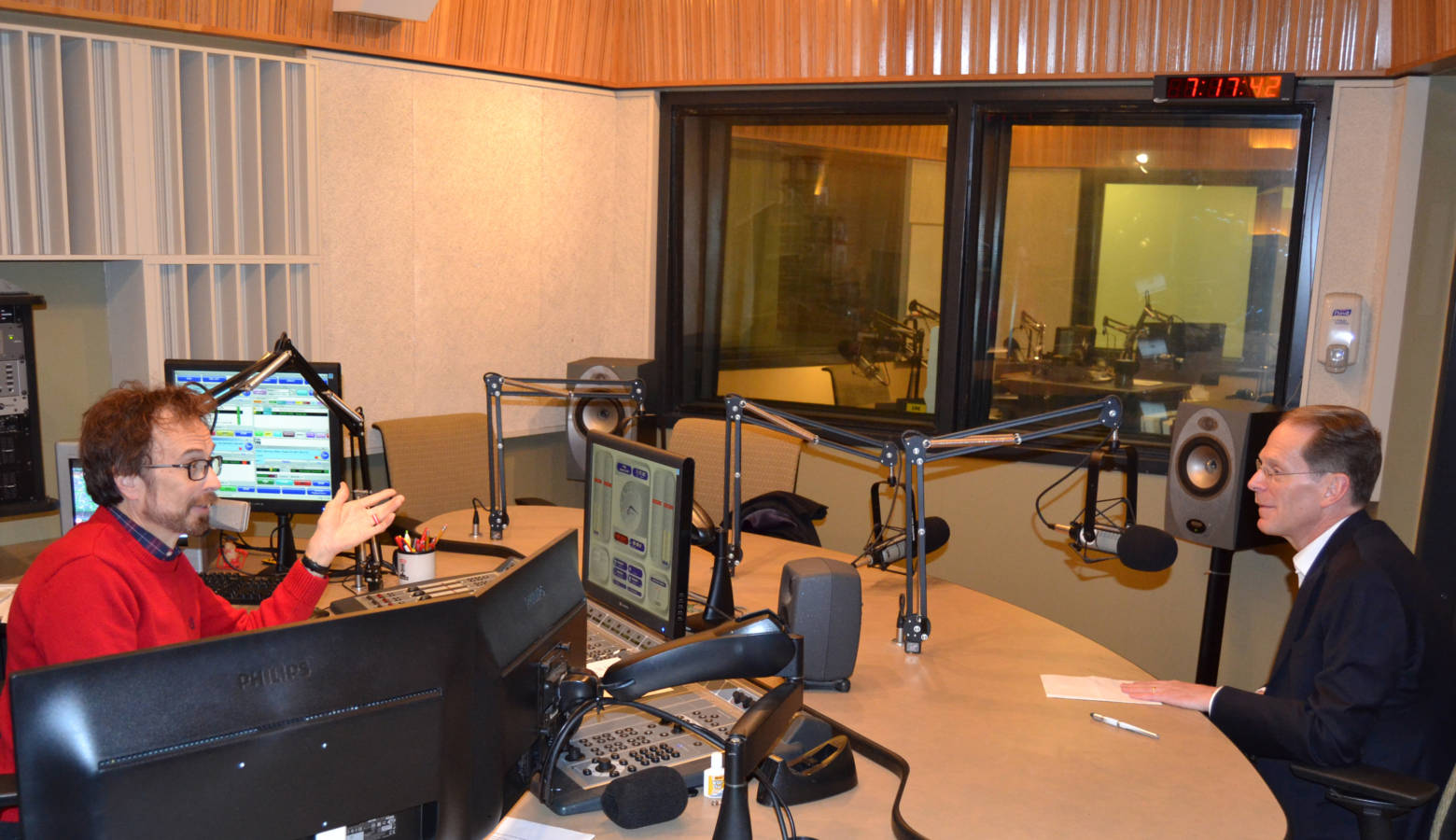 Ball State University's president says the school moved classes mostly online in response to coronavirus as part of a "comprehensive and coordinated strategy across our country."
Ball State does not currently have any cases of the COVID-19 illness.  But Geoffrey Mearns says it was the school's responsibility to participate in efforts to limit the spread the virus.
"Our fundamental mission is education, but our paramount responsibility is to protect the health and safety of our students, our faculty, our staff, and those women and men who come to our campus as visitors."
Ball State is keeping open residence and dining halls, and says it's up to each student and their family whether to stay or go.
"I know quite clearly that this is going to be a significant disruption for many people.  It will be a disappointment as well."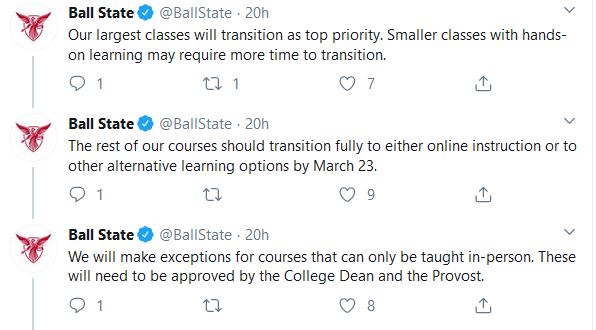 Mearns says the federal Department of Education is giving colleges greater flexibility in how to complete coursework for this semester, so seniors shouldn't have to worry about fulfilling requirements to graduate on time.
Mearns says he has great confidence in Ball State's faculty and staff.
"This is an extraordinary challenge, but we have the capacity to overcome it."
As of Thursday afternoon, Ball State now says classes will be mostly online.  In statements made on Twitter, the university says "We will make exceptions for courses that can only be taught in-person. These will need to be approved by the College Dean and the Provost."
You can hear the full interview with BSU President Geoffrey Mearns here.